I recently upgraded by Bug Out Bag to an ILBE military surplus bag.
The good news is that it holds everything I need. The bad news is I now need to have a system to keep it neat and ready.
It's very important to keep your Bug Out Bag Organized!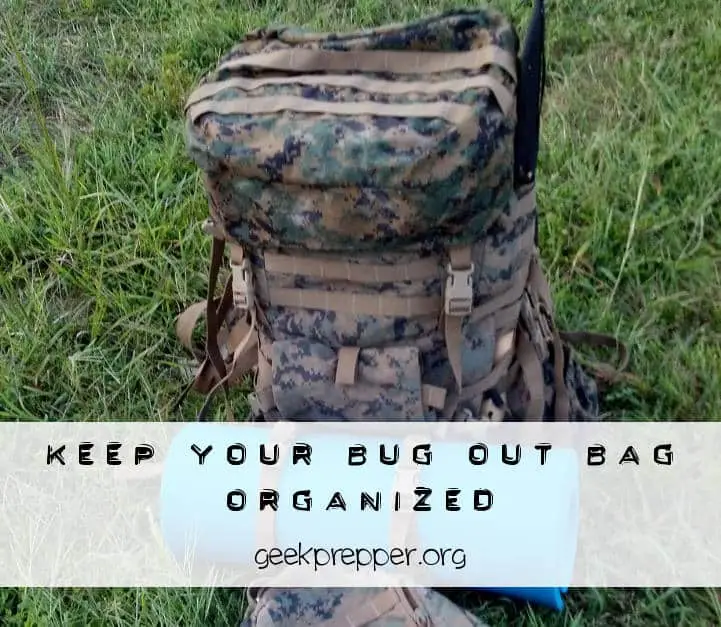 Why Organize Your Bug Out Bag?
When it comes to packing your bug out bag it actually requires quite a bit of thought. You cannot toss items in and hope to find them in an emergency. Your bug out bag needs to be methodically organized.
A large backpack, like the ILBE rucksack, can give you thousands of cubic inches of carry space, but if you don't organize and pack it well, you'll may have to empty the entire bag just to find the one item you need.
Ease of Access: React Fast & Lower Stress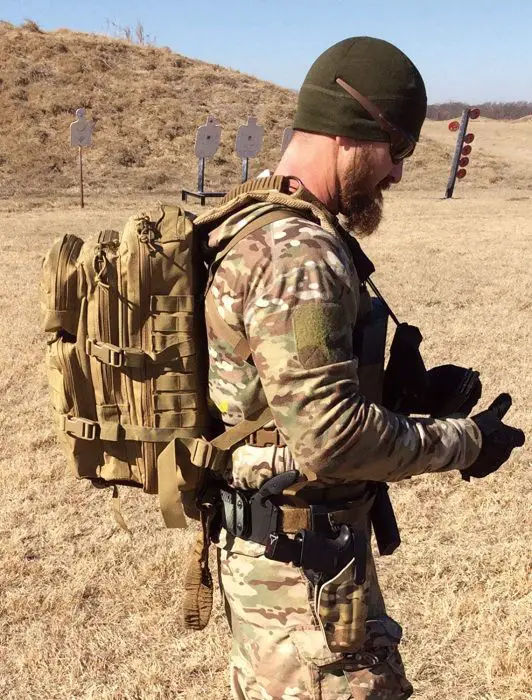 It is very likely you will be cold, tired and it may even be dark when you need to reach for your survival gear.  You may need it in a mad rush to protected yourself or family.
Save yourself a lot of frustration, energy and time by taking the time today to pack your bag in an organized fashion. You can be your own worst enemy if you don't take the time to organize.
In a survival situation, you are likely going to be more than a little stressed and possibly disoriented. The last thing you need is to add to the chaos by trying to find a vital piece of survival gear.
Chaos is bad in a survival situation because it' leaves you distracted, unaware, and vulnerable to threats, weather they be human, animal, or the natural elements.
Pack for Comfort
Organizing your bug out bag can also make it more comfortable on your whole body, but specifically your neck, shoulders, and back.  With a strategically packed loadout, the balance and center of gravity of your pack will be optimized, making the miles walked that much easier. You'll be able to cover more miles will less work.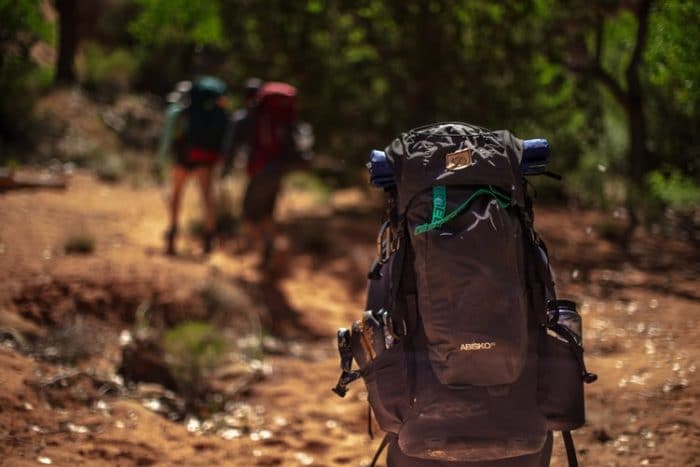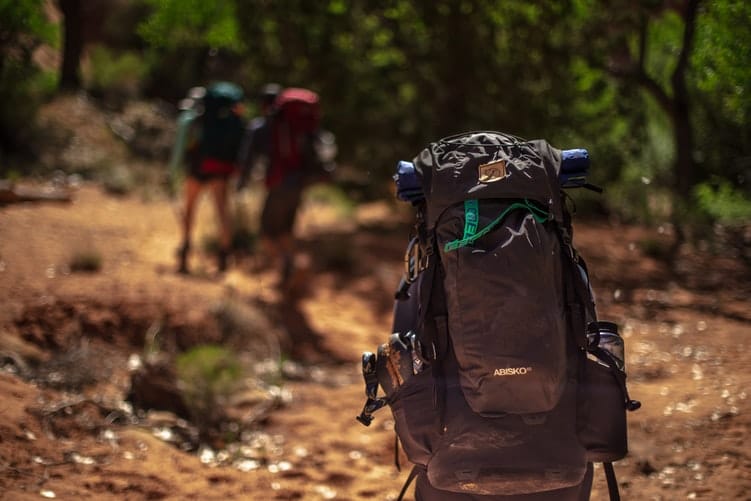 Staying Dry
Lastly, it's possible to waterproof the contents of the bag, and depending on the container used, can be budget-friendly.  Often times the process of waterproofing add a general layer of protection for your gear from friction and falls.  Broken gear is as bad as not having any gear.
Let's explore where to start organizing now!
Methods to Keep you Bug out Bag Organized
Group Items Into "Kits"
Of the many ways available to organize your bug out bag, our top recommendation is to:
1. Separate your backpack contents into logical groups and,
2. Keep each group in a dry sack, inside the of the backpack.
It's best to find the appropriate size sack for each group so you're maximizing your space efficiency.
The dry sacks will serve as the basis of your bug out bag organization.  We'll get more into to how to pack them in this article, below.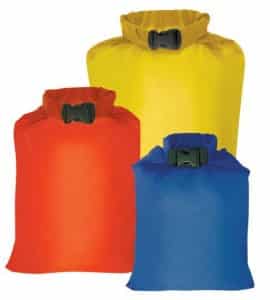 First, here are some benefits of using dry sacks as your bug out organizer:
They will keep your items dry.

Your gear will shiftless and is therefore more protected from constantly rubbing together, causing damage to the gear or the inside of the BOB.  Hiking long distances can generate a lot of slow steady friction.

You'll be able to identify the contents of each dry sack by color, or if they are all the same color you can label them with some type of permanent maker.

You can also opt for transparent dry bags that allow you to easily see the content, saving yet more time by avoiding riffling through the bags or labeling them.

Dry sacks are durable and difficult to puncture because they are usually built for rugged outdoor use from rip-stop or similar type material.

They are lightweight and will have some "give", or flex, moving as you move on down the trail.
Now your gear is in 5-7 smaller kits. Each kit is in a separate dry bag, it's more comfortable, protected from water, and it's easy to identify to contents of each.
Zipper Bags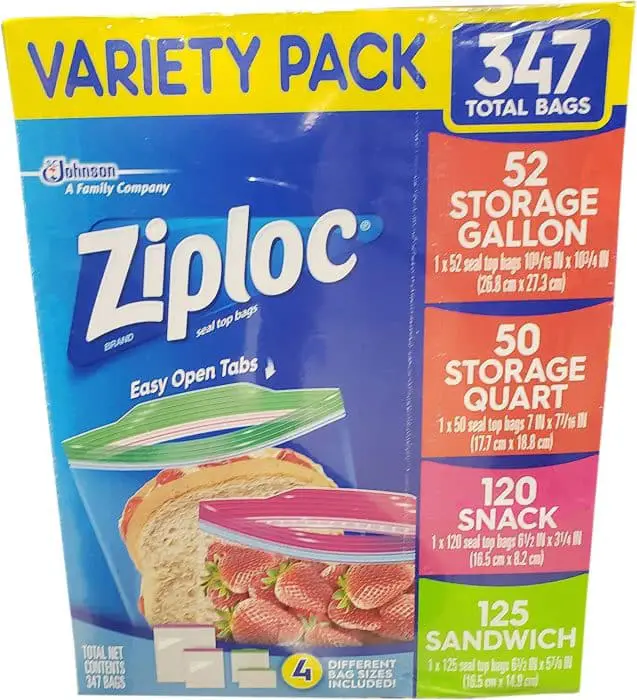 I've seen a few other alternatives to dry sacks that will get you by, if you don't have time to wait for a shipment or have the budget.  These are less ideal solutions to dry bags for the reasons you will see below.
The easiest and cheapest bug out organizer are seal-able ZipLoc type bags that you can purchase at any grocery or big box store.  They are transparent for easy identification, lightweight, and easy to compact for taking extras.
They are a quick go-to solution for keep your fire staring essentials (lighter, matches, tinder, etc), electronics, and first aid bandages and dry and functional.
Extras will likely be needed since they will likely form tears and punctures while out on the trail. Expect punctures since they are made from cheap plastic. 
Another drawback is they are less breathable, so in humid conditions, it will be difficult to get the water out once it's made its way in.
Food Containers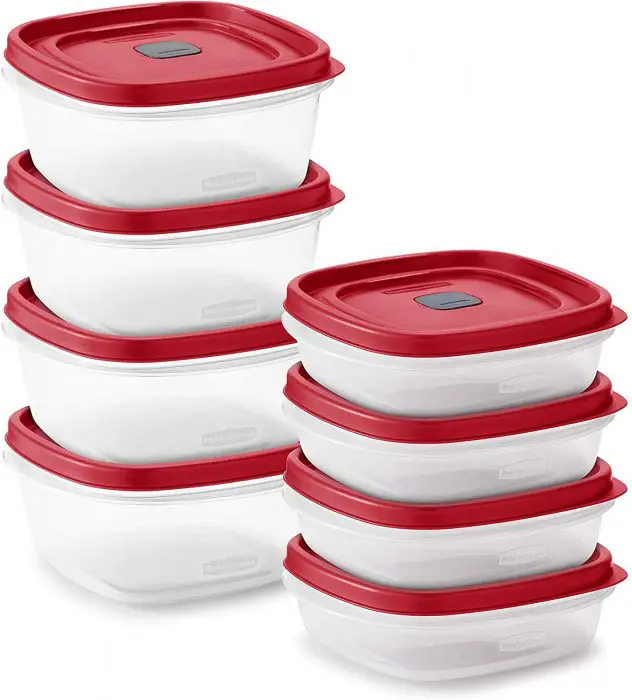 Everyone is familiar with plastic food containers made Tupperware, Rubbermaid, or Ziploc, and you likely have some sitting around your kitchen.
The upsides to plastic food containers are they are more durable than plastic bags and transparent for easily identifying the contents.  If you get the right brand with a tight-fitting lid, they are mostly waterproof.
I say mostly because with temperature fluctuations and shifting internal air pressures, I've seen the lids loosen and leak, or worse pop off entirely.  It would be savvy to put food containers inside of a Ziploc bag for extra layers of protection.
Another caveat to using food containers is they are not as comfortable to wear on your back with sharper and harder corners and don't feel as good when shifting as you move. 
They are also less space-efficient since they will not fit as tightly together and "settle" against each other as well.  It may take some extra time loading out food containers for best comfort and organization.
Altoid Tins
These are great for building mini survival kits. For instance, you can store small and/or delicate items such as a sewing kit, fish hooks, matches/fire kit, etc.
I'd recommend putting the tin inside of the dry sack or other waterproof container since the tins are not waterproof.
Altoid tins can also serve as multiple survival purposes such as emergency candles, alcohol cooking stoves, signaling devices, and an solar emergency radio. Though, most of these other uses will need to be prepped before you bug out, they are there in case.
Roll-Out Bags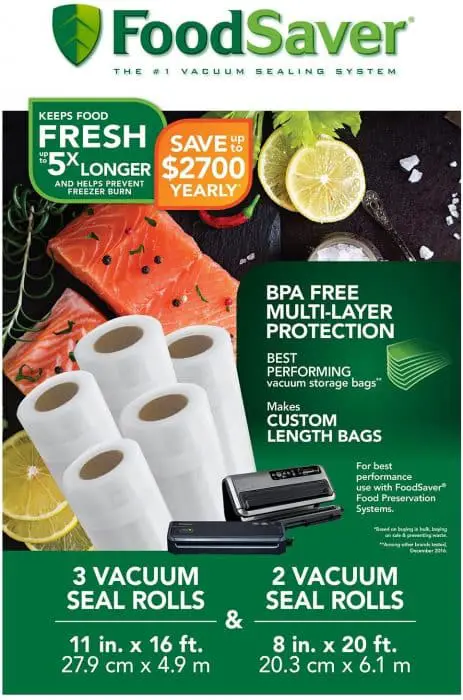 Yet another way to build internal bug out bag organizer "kits" are roll-out bags.
The main upside to roll-outs is their high efficiency, space-saving organization and lightweight, made possible with numerous internal pockets and cubbies.  Some pockets may zip and other may have elastic, contained with mesh-type material.
Most models are built with a hooking system that allows you to hang the entire bag once it's rolled out on a tree branch, allowing fast and easy access to your gear.
While I have yet to see a waterproof roll out bag, it would be easy enough to pack inside of a dry sack or zip lock bag.
Backpack Load-Out Planning & Logic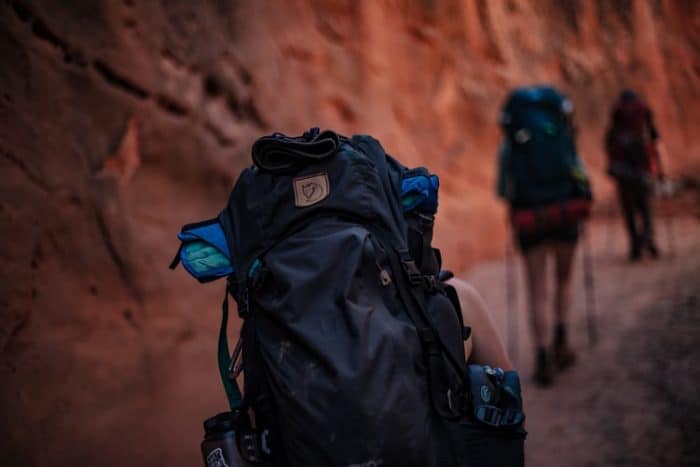 In order to pack items logically, you need to think about the order in which you will need the items for expected and possible emergency scenarios, and then secondly consider the weight and bulk.
In other words, the order that your items are packed in needs to consider the function of each item.
Generally, bulkier items should go near the bottom, as long as they will not be urgently needed, such as emergency gear (first aid, cordage, self-defense, etc).
The reason the bulkier items should be near the bottom is because the will get in the way of accessing the less bulky items if needed for emergency.
Heavier items should be kept near the bottom of the middle, but as close to your back as possible. This will improve your stability while on foot because the center gravity of the bag is lower and closer to your back.
Another thing to consider is if you get injured or become to weak to handle the weight of the bag, what items are essential for survival, and which items can be dumped for lightening?
Consider packing essential items separately from non-essential items in the case.
Also what would happen if you get separated from your bug out bag in a raging rapids, lost down a crevasse, or stolen?  With this, consider keeping small yet essential items on your person, such as a knife, fire starter, paracord, and water container.
Example Load Out Configuration
Everyone's set up will be different depending on their needs and environment.  There is not one right way to do it, just more optimal.  Here's a rough example of what the packing order of one might look like based on the general above logic.
1. Sleeping bag goes in the very bottom of the bag. The Military 4 piece sleep system can provide you with the flexibility to sleep in any temperature, down to -30°F. The bivy sack covering is waterproof and can be used instead of a tent for shelter. Make sure to get the genuine military surplus!
2. Tent goes next, on top of the sleeping bag. If you don't carry a full tent or if you use a military poncho, for shelter and/or rain gear, you can skip the tent. Your military poncho shouldn't go in this position as it will always rain when you bug out (really, why wouldn't it), so you'll want it towards the top.
3. Food and Cooking gear is the next item that goes in the bag (on top of tent or sleeping bag, if you are tent-less). Keep your food in a separate dry sack, apart from your cooking gear (and fire starting).
4. Clothing (wool socks, non-cotton shirts and pants, wicking undershirt and under garments)
5. Cordage, tent stakes, maps, compass, headlamps, flashlights, additional fire making tools in another dry sack.
6. First Aid Kit, right on top, in its own dry sack (usually a Red one).
7. Military rain poncho on top (because it's going to rain, trust me). The poncho is waterproof, so there is no need to put the it in a dry sack.
8. Tent poles and really big maps can be inserted down the side of the gear inside the pack. Foam sleeping pad can be secured outside the pack since they are typically waterproof material.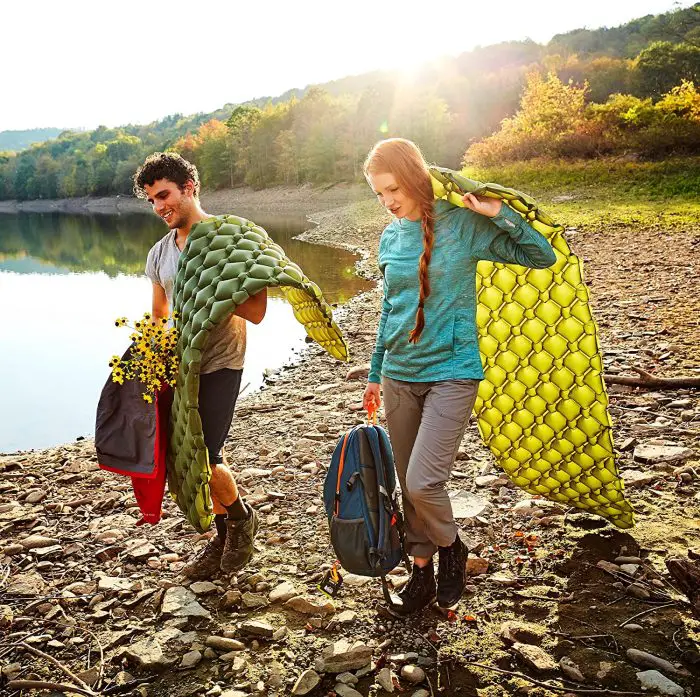 9. Your knife and radio should already on your belt. Keep your cold steel shovel, machete, and tomahawk (or camp axe) are strapped to the outside of the pack.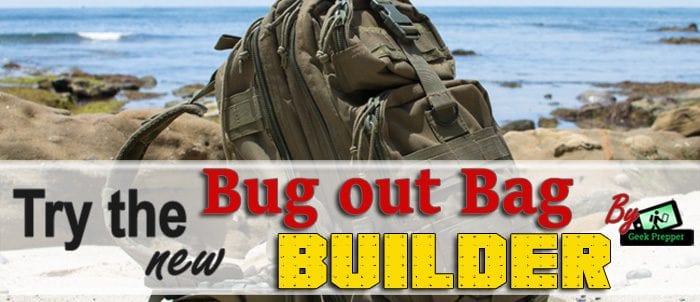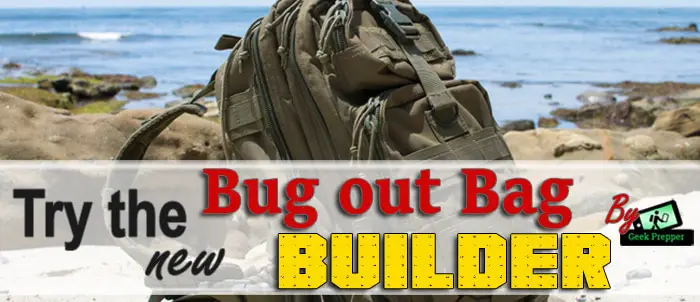 Testing & Refining Your Bag Set Up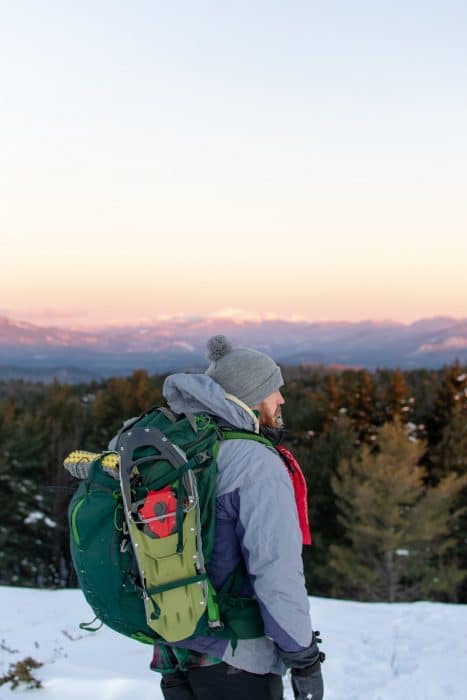 The good news is you don't have to perfect your bug out bag organization all at once. This will help you spread out the upfront cost (if you're on a budget), it will be less overwhelming, and will allow for more careful testing and improving.
Most preppers typically refine and improve the ins and outs of their bug out bag over time with testing to find what works best for them.  The testing process involves packing, repacking, trial fitting for comfort, and using it on the trails for a few miles.
Take diligent notes about anything that bothers you about the set up so you can remember to find a remedy when you get back home or to camp.
Final Thoughts
It essential to keep your Bug Out Bag Organized! If you keep items sorted into quickly identifiable kits and sorted into dry sacks, you can quickly find the items you need, when you need them, keep items dry and will allow you to load and unload your gear fast.
You can watch this video to get an idea about how to pack your survival gear. Keep in mind, your bag is likely going to be a little different and may have fewer or possibly more pockets or MOLLE straps.
This strapping system is designed to be very strong and to make is easy for you to personalize your own kit.
Craig Caudill organizes his gear bag with supplies from Dan's Depot. He is also the chief instructor at his Nature Reliance School.