I'm always on the lookout for the bargain, especially for large or expedition backpacks.
Using the surplus ILBE pack as a bug out bag is a great budget bug out option!
Read more about the ILBE pack here and why I prefer it as my bug out bag.
ILBE Pack as a Bug Out Bag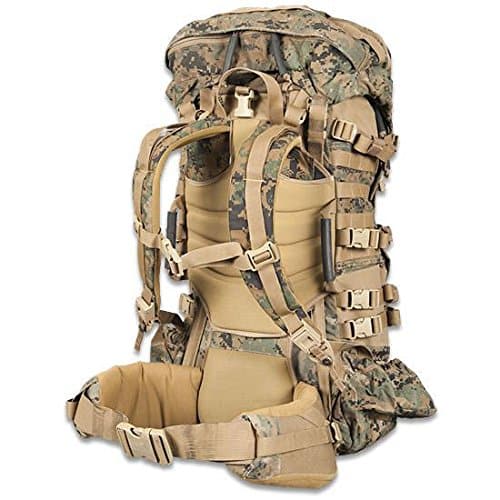 In 2004, mass production was started on the ILBE Packs (Improved Load Bearing Equipment). The ILBE was chosen as the successor to the MOLLE Packs (Modular Light Load-Carrying Equipment) and was specially designed for the United State Marines to provide a durable, yet lightweight platform for transporting equipment, supplies, and ammunition.
The ILBE main pack (rucksack) is a whopping 4500 cubic inch main rucksack, with an internal frame, and can be mated with an additional 1500 cubic inch assault pack, along with 100 ounces of liquid in a hydration bladder. This would give you 6000 cubic inches of rucksack space, on your back.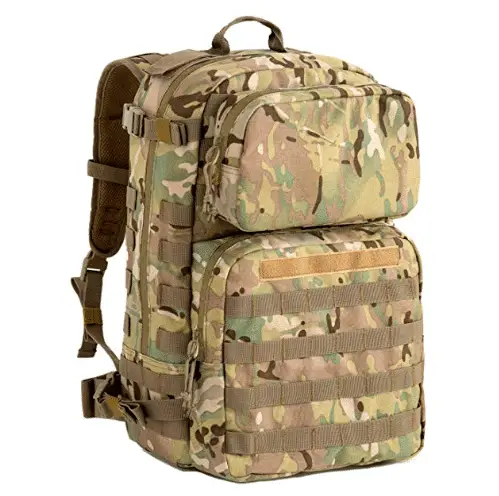 The ILBE Pack is designed to carry a load of up to 120 lbs and to distribute that weight in an attempt to make it comfortable.
The ILBE main pack's Main compartment outer dimensions: 27″ H x 17″ W x 13″ D
Since we've brought home a large number of our troops from Iraq and Afghanistan, the ILBE packs have been flooding the surplus market, so you can get a brand new, never issued for a couple of hundred dollars, a gently used one on eBay or at a surplus store for around $100 or buy one that is in decent shape for $40-60ish (prices may vary, but check around).
I decided to unpack my current bug out bag and work with the ILBE and its accompanying assault pack, for a while.
I was thrilled to have 6000 cubic inches for my use. Once I filled the 4500 cubic inches in the main rucksack, it was heavy enough that I didn't want to try to carry anything else.
The good news is that I was able to fit almost everything I could need, and quite a bit that I probably don't need, into the 4500 cubic inches. It was great to be able to fit those larger items, like tent poles or my large topo maps, in the pack.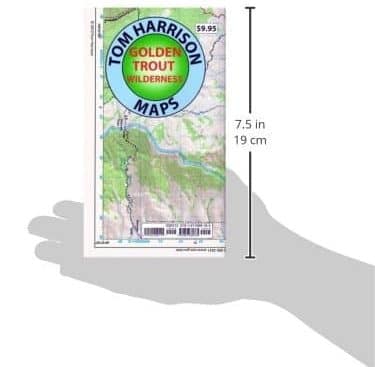 I know that I can optimize my pack and reduce the weight, but I wanted to see how the pack felt when fully loaded out and strapped to my back.
The pack carries very well and does a great job of distributing the weight. I think if I wore it out on some frequent hikes, that I'd quickly adapt to having it on.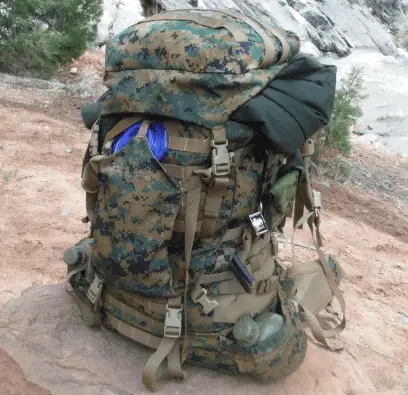 If you are a single person, and only need essentials for one person, for a short duration, then this pack may not be for you. If you need more space, plan to go on a longer trip, expedition or are bugging out and may never be returning home, then the ILBE pack might just be perfect.
The ILBE pack as a bug out bag makes perfect sense, it's the perfect blend of military ruggedness, size and price point. The ILBE Pack is very large, which makes it perfect for carrying the extra essentials that a family with children would need.
The ILBE Assault Pack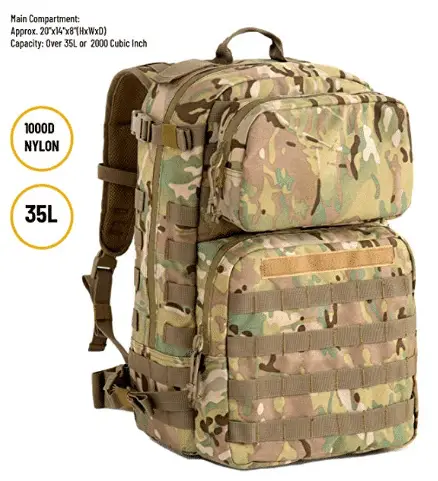 The ILBE Assault Pack is an uncomplicated backpack. It features two compartments- the main compartment that houses a tube port and a bladder insert and a front pocket that has two additional ports. All of the compartments have high-quality zippers.
The pack is extremely durable. You can take it for grocery shopping, day hikes, plane rides, and other similar activities. You can take it to different places and get it dirty, but it will stay in shape and look good as new.
One of the best things about this assault pack is its expansibility. It has a pouch attachment ladder system grids that allow you to attach additional pouches.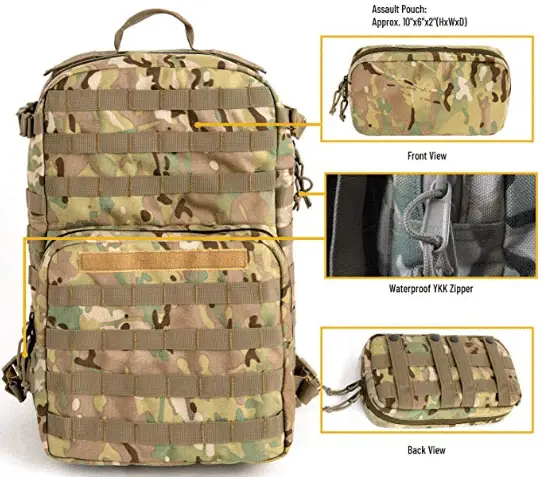 This means that if you decide to take it for a hike, you'll have more than enough space to keep your things. And even if you load it up to its maximum capacity (around 24L), it will stay put.
That's because the pack is made with excellent stabilizing and compressing abilities.
Now, let's get to the downsides.
One of the things you might not like about it is its PALS grid. Although it was previously mentioned as a good point, the size is a different story because they are a bit small.
Another negative thing about it is that it isn't ideal to use for trips which you expect to last for days. If you are planning on an overnight trip, you may need to take some extra pouches to get some sleep.
ILBE Assault Pack Variations: What Else To Get?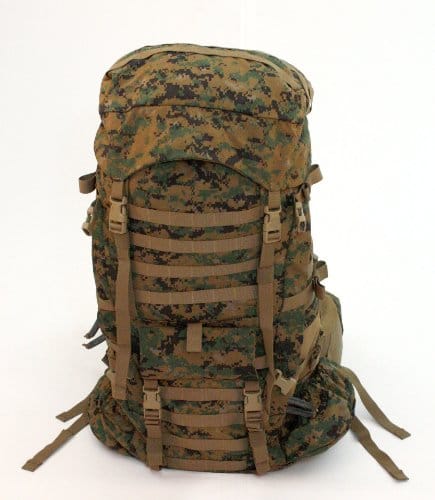 USMC Propper Arcytery'x Generation 2 ILBE Main Pack has MOLLE webbing at its front where you can attach your assault pack or other attachable gears you'd like to take to your trip.
This pack is designed with a metal frame. It's what keeps the pack's structure. Don't worry about comfort because the back part is highly padded for your protection.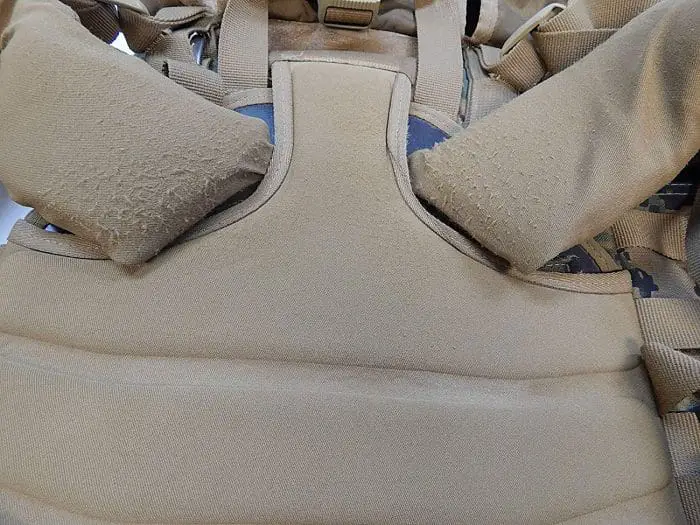 Even though it's not the assault pack and even if you won't be needing a lot of storage space, it's still an awesome pack to own.
Another ILBE backpack you should consider is the USMC ILBE Arcteryx Military MARPAT Assault Back Pack. It's probably one of the easiest options to see online. It also happens to be one of the most in-demand parts people purchase to use with their full ILBE set.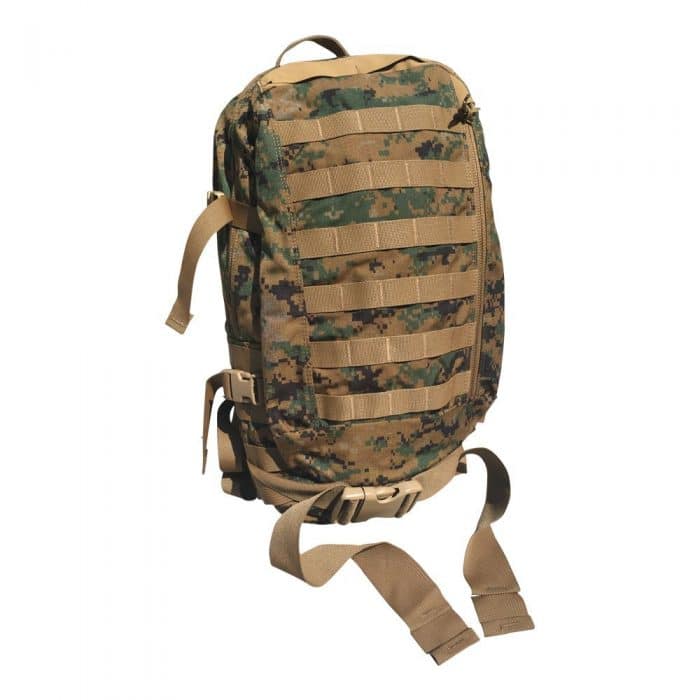 This particular bag is only 18 inches in height and about 11 inches in width. As for depth, it's about 10 inches.
The bag is MOLLE compatible so you shouldn't have problems attaching it to your ILBE set. Additionally, with its MOLLE webbing, you can attach additional gear to it.
This one doesn't have a hydration system, but it's designed with exit holes. This feature enables you to set up your own hydration system.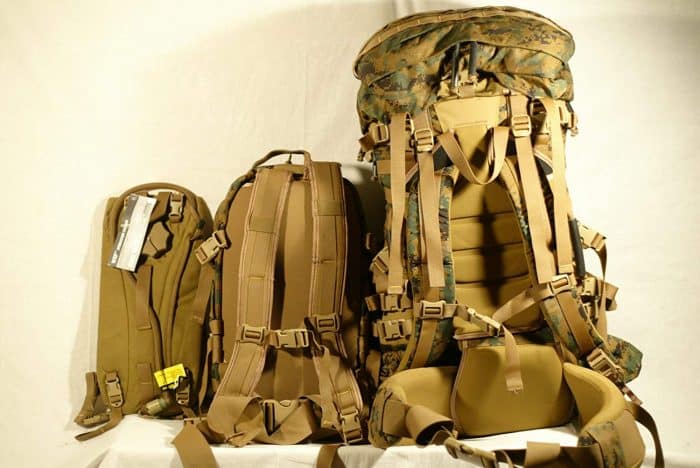 Now, if you want a pack that's more full and complete, get the USMC Issue Gen 2 ILBE Main Pack, Assault Pack & Source Hydration System. It's a unique piece because it has the main assault pack and a system for hydration. It's perfect to bring whenever you need to stay outdoors for several days and you don't want to run out of provisions.