Be aware that many websites and retailers are advertising: "Military Style", "Military Grade", "Mil-Spec" and will use other similar military-style wording.
This is designed to trick us, consumers, to avoid letting you and me know that the items are simply not Genuine Military Issue or fake military surplus!
Read here about these FAKE Military Surplus Items that I found and how you can avoid this type of product as well.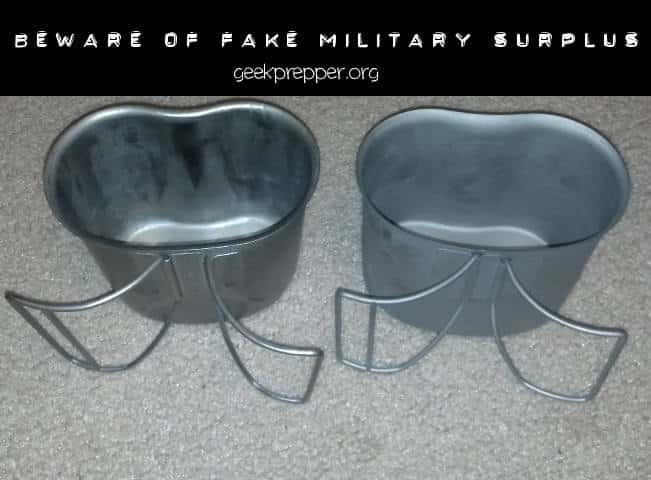 Beware of FAKE Military Surplus
I had purchased a stainless steel "Military Style" GI cup from a retailer on the internet. When the cup arrived, it was made of some suspicious metal with a sparkly grey powdery coating. This was definitely not stainless steel, and I'm not sure it's even safe to drink from it.
To make matters even worse, there is a label on the bottom that says "Made in China". I'm pretty confident that our military supplies are typically made in the United States of America.
Here is a side by side picture of a genuine stainless steel G.I. Cup, beside a Chinese knock-off version.
Made in China, shoddy construction and sketchy looking materials/coating, that's 3 strikes.
This cup in non-usable for me!
Luckily for us, there are ways to identify real military surplus.
Identifying Genuine Military Surplus
Military products are identified by a label on some articles such as fabric (ponchos, etc,). The label is silk-screened directly on the fabric.
The NSN label contains:

The NSN # (National Stock Number)
A description of the article.
The name of the manufacturer.
Other information such as laundry instructions (not required)

If you don't see at least the first three items listed there, then it is a very good chance that it's not military.
Now there are exceptions. For example, you can't put a pretty silk-screened fabric label on a stainless steel GI cup that will end up exposed to heat and fire.
Military quality usually exceeds similar products of commercial quality. Military-grade tends to look and feel very rugged.
For example, on genuine US Military Surplus "Army" Boots you can see the thread stitching. You can tell that it's military and will last forever. if the stitching on the soles appears to be molded into the rubber, it's commercial grade and the stitching is only decorative, and probably won't last nearly as long.
The Rise of Fake Military Surplus
You can still find army surplus stores. In fact, there's probably one near you.
However, if you take a really close look, you'll notice that they aren't the same type of army surplus store you went to when you were still a kid. There are probably fewer products, particularly actual and real military surplus.
There are two possible reasons for that:
One is the changing nature of war these past few years. The conflicts these days required fewer soldiers as compared to the large scale wars before.
And then, there's online shopping.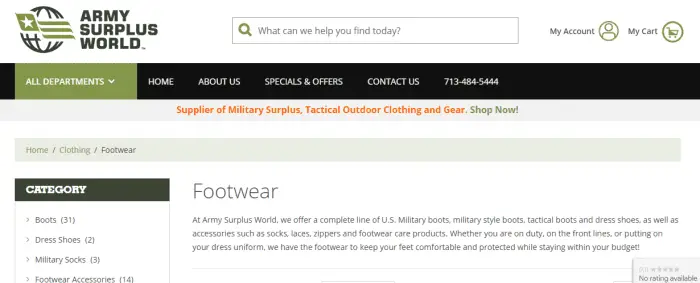 More and more people prefer shopping online because it's more convenient. You wouldn't have to leave your home just to buy the products you want.
Considering those two factors, there are now fewer military surplus products to fill and keep shelves stocked. So, what sellers do is buy and import knock-off products or items that are meant to look like military surplus.
Another solution these shops have is to add other items or dilute their stock. Some of them offer airsoft gears and camping tools. Others offer survival kits just to attract enthusiasts.
Some stores turned themselves into antique shops, particularly those that carry 20th-century military gears. These items are considered vintage by some collectors who are willing to pay a huge sum of money for them. 
The Dangers of Using Fake Military Surplus
Your number one concern when using fake military surplus is your safety. Since the materials used to create them aren't guaranteed to be safe, you could be compromising your health and wellness in using them.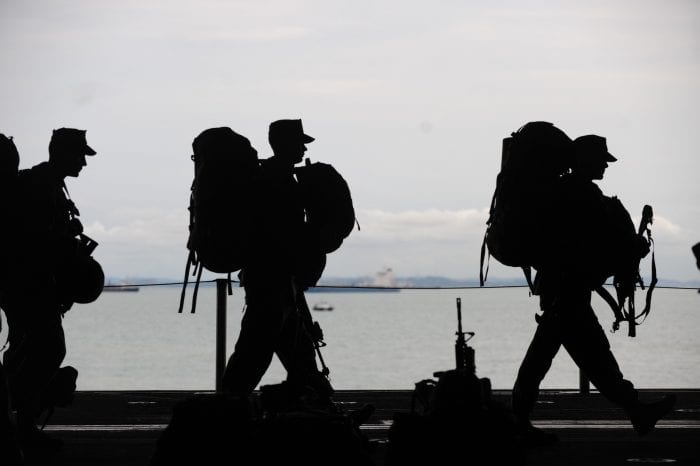 Then, there's the issue of durability. True military surplus items are supposed to last long. Fake ones, however, are generally made with substandard and low-quality materials. These could either leave them unusable or they won't be able to keep up with long-time use.

Be Careful When Buying Military Surplus
A few years ago, the police were able to scoop up-armored vehicles, M16s, grenade launchers, and other types of military equipment which was were declared as surplus by none other than the Department of Defense.
They were also able to haul simulated pipe bombs and rifles, night vision goggles, and items that could compromise the public's safety if they were modified using commercially available items.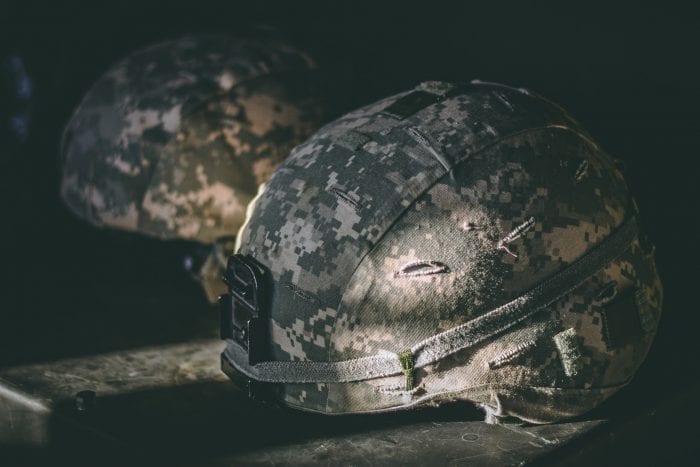 All of those items were seized through a fake federal agency that was created to test the safeguards of the Defense Logistics Agency's excess property program.
With fictitious names and information, the investigators were able to apply to the Law Enforcement Support Office Program. They also created a fake email and website to support their "agency".
As part of the approval, the fake agency was required to prove its authorizing statute. By citing fake authorizing provisions, they were easily confirmed.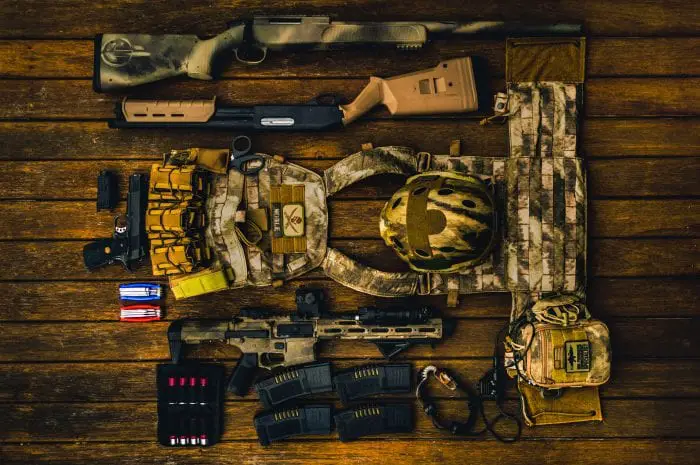 There was no phone call or even a proper visit to verify everything they presented.
After approval, the fake agency then requested for a controlled property. It consists of pieces of equipment that were too sensitive to be released to the public.
Just a couple of days after that, they got the approval and more than 100 items were transferred. Their value was estimated to be around $277 to $600,000.
Now, what does this mean?
Simply put, it's not just fake military surplus you have to be careful of. Even if you're buying authentic items, you may need to inquire about their source. This is to make sure that you aren't breaking the law.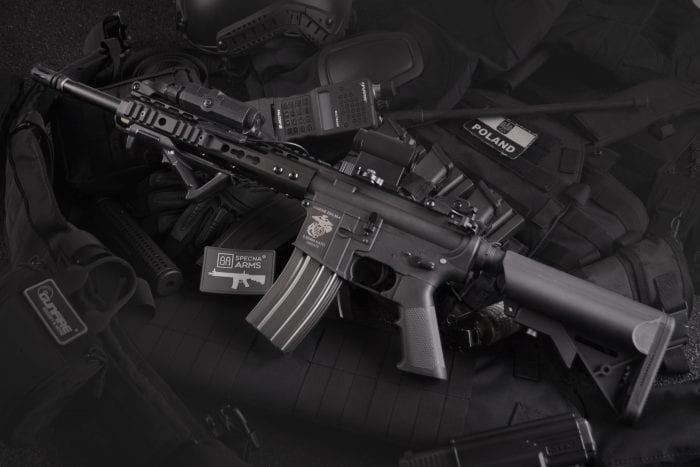 Conclusion
We're not saying that anything that is not true military surplus is or is not good. I am sure there are "Military-style" items for sale that are amazingly awesome. If you are looking to buy genuine military surplus then be aware that fake military surplus is out there, and do some checking to ensure you are getting a legitimate military surplus!
If you don't have a reputable Military Surplus store in your area, Amazon.com has tons of military surplus.