In today's economy, you need to save when you can.
But prior to saving, we need to ensure that we are fully equipped with anything that will be thrown in our way.
That's why we bring you the latest Free Survival Kindle Books on Amazon.com and from other sources on the web.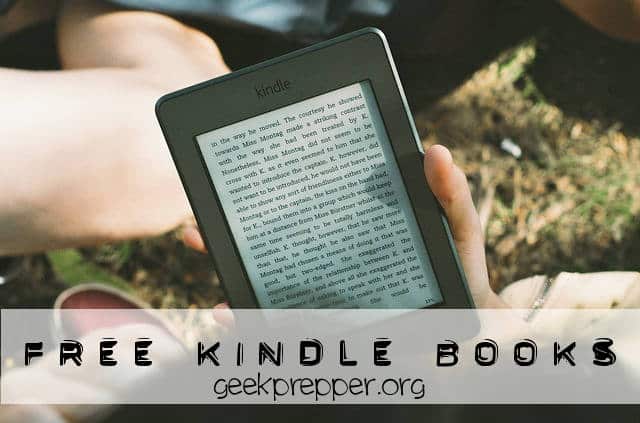 How to find Free Amazon Kindle Prepper & Survival Books
EBooks are sheer convenience. You can carry an entire library with you, everywhere you go! Now you can load up your Kindle, or mobile device with free Kindle Books from Amazon.com and learn something new every day!
No Kindle? No Problem!
The kindle app is available for most mobile devices, so check in your device's Application Store.
If you don't have a cell phone or tablet, you can use your computer to read kindle ebooks, using the Amazon Cloud Reader, (read.amazon.com) right in your web browser.
You can also find it listed in the "Kindle E-readers & Books" listed in the full listing of all Amazon Departments:
You want Free Kindle eBooks, not
kindle

Unlimited eBooks!

Amazon has a new program called "kindleUnlimited", and those books will also show up in the Free Kindle book searches about survival.

If you are NOT a kindleUnlimited subscriber, please double check to make sure your book is really FREE, before you purchase!

I've put together these searches to help you track down the Free kindle eBooks on Amazon.com.
Here's the current list of Free kindle Ebooks: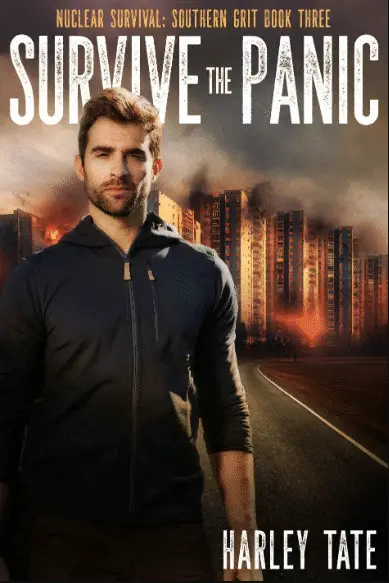 Free Prepper Books
Free Preparedness Kindle Books
Free Survival eBooks
Free Gardening Kindle Books
Free Foraging eBooks
Free Water Purification eBooks
Free Camping eBooks
Free Self Defense Books
Free Home Defense Books
Free Hunting kindle eBooks
Free Trapping eBooks
Free First Aid eBooks
Sometimes there won't be any free books in that category and it all comes down to what's on sale at the moment.
The free books will change as Amazon.com has deals or updates, so make sure to bookmark this page and come back every day, so you can quickly check Amazon, to get your free ebooks!

Did you get your FREE Kindle books today?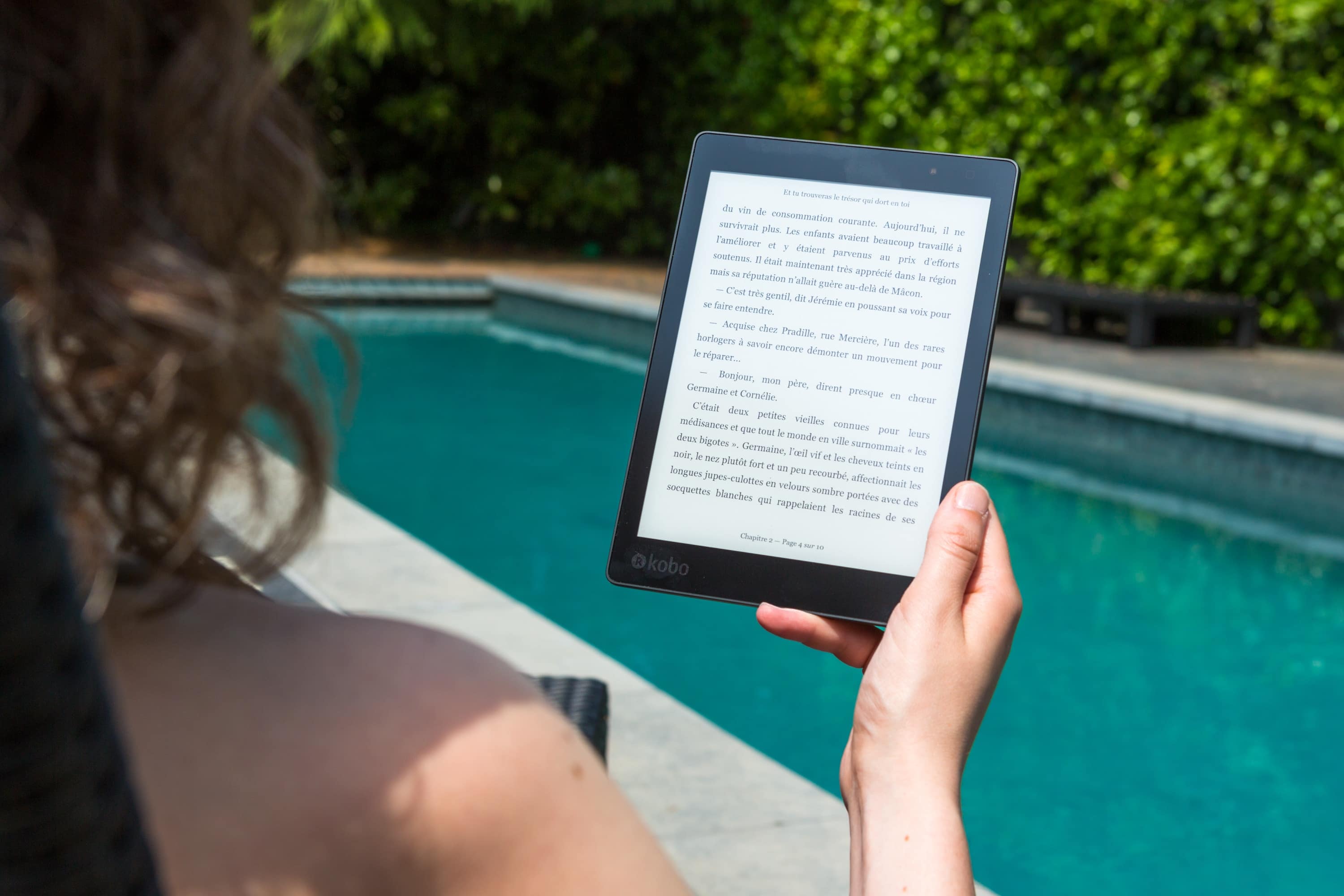 Please double check before you buy, to ensure that your kindle ebook is free or is still free. Amazon can change prices at any time, don't blame me if they sneak one past you, I warned you!
Apart from what is discussed in the previous section of this article, you may also want to check other sources  of information for preppers and survivalists. With the technology that we have right now, accessing books and apps that contribute a lot to your survival during emergencies and SHTF is easy.
In this section, you will learn about the most popular PDF downloads, apps, and Amazon Kindle books specifically made for survivalists and preppers like you. What is even better about these sources of information is that you can get them for free.
Free Survival Android and iPhone Apps
1) Flashlight+ – While you can now access several flashlight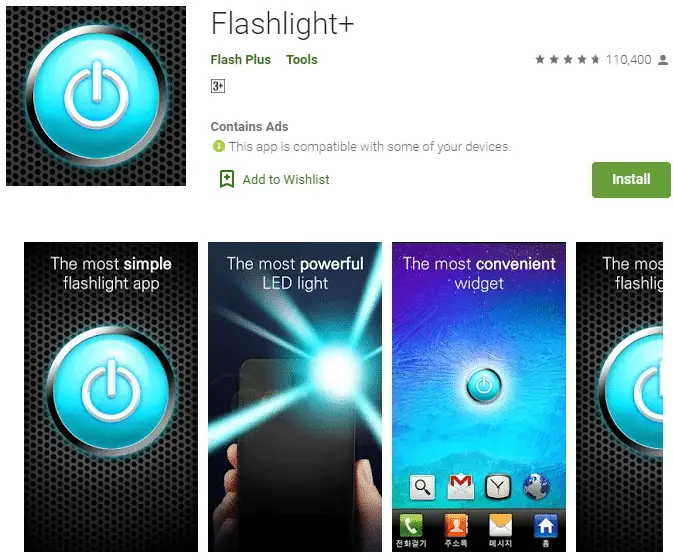 applications, Flashlight+ seems to provide more benefits than the rest. It is completely free and does not come with in-app purchases and ads. This app does not need extra permissions, too, except for the single one, which is designed to turn the LED flash on.
In other words, you do not have to worry about it doing unnecessary stuff in the background that might just cause your phone's battery to drain.
It has a simple operation and features a well-designed home screen widget.
2) Offline Survival Manual – I consider this as one of the best and the most reliable survival smartphone apps today. It contains plenty of info regarding various situations and skills, including basic stuff like how to find food and build or start a fire. It also tackles more complicated stuff, such as how a survival situation can affect you psychologically.
The Offline Survival Manual also supports other categories, including situational advice designed for tropical areas and deserts, dangerous animals, plants, basic medicine, and weapon building. It is free without ads and in-app purchases, too.
3) OpenSignal – Another free smartphone app that a prepper like you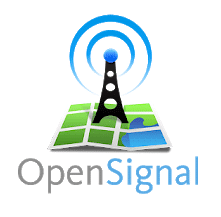 should download is the OpenSignal, which main goal is to help you find signal.
Apart from that major function, this app also has several useful features including an integrated speed test, mobile connection history, tower detection, and maps of towers close to you.
You will find this free app completely useful during emergency situations, such as hurricanes, where you will most likely experience spotty signals.
4) Smart Compass – This is a great survival app for preppers, hikers, survivalists, and campers who do not want constantly transport and carry compass.
The Smart Compass is a nice addition to your smartphone because it provides an augmented reality display, which you can follow intuitively.
The only thing that you need to do is to hold your phone to the direction of the horizon.
This will prompt your camera's real-time video that will now be overlaid with a compass to provide you with a landmark of your location. This is a good thing to help you avoid constantly checking your orientation.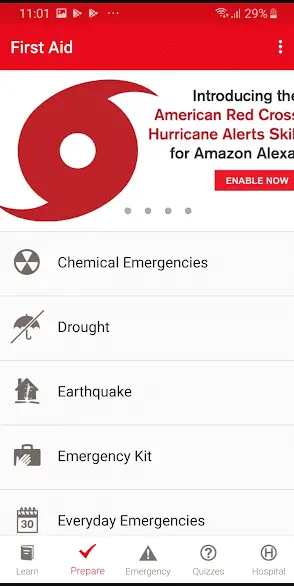 5) American Red Cross App's First Aid – One thing that this app can do is to give you information about the most basic first-aid skills.
It is also helpful if you want to polish your skills in this area. What is great about this app from American Red Cross is that it has a perfect structure, allowing you to learn and execute your first aid skills with ease in case of an emergency.
The app also provides step-by-step instructions and sample videos when dealing with certain survival situations and emergency, including heart attacks, choking, and drowning.
6) SAS Survival Guide – If you are a fan of the SAS Survival Guide, which is the bestselling book written by John Wiseman, then you will be glad to know that this is now transposed in an incredible survival app.
One advantage of this app is that it does not require an internet connection for you to access it.
It has sixteen videos containing about essential skills and knowlege, like animal tracks, snakes, knots, and edible and inedible plants, among many others. This app also has a sun compass, first-aid section, survival checklist, and Morse code signaling device.
7) HERE WeGo – You might also want to download another free survival app, which you can use for navigation. It is a great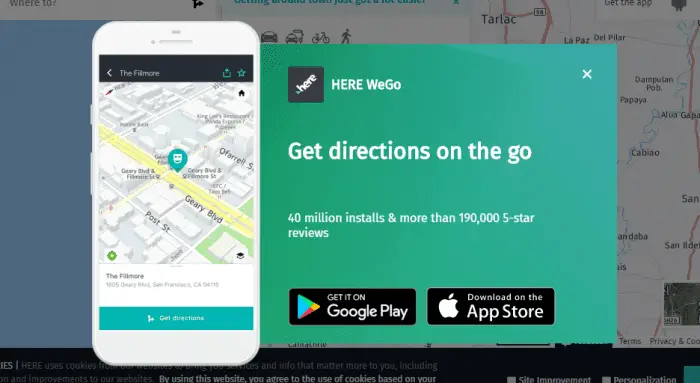 app in the sense that it is also a good competitor of Google Maps. One impressive thing about HERE WeGo is that it provides incredible offline maps support.
The only thing that you have to do is to download the maps of an area. This will provide you with navigation help in case you reach a spot without internet connection.
The offline maps in this app have support from more than a hundred countries and states, including Germany, UK, US, Spain, Canada, Italy, and France. This makes it a nice, free, and user-friendly app for everyone.
Independent Prepper Site Survival and Prepping E-book PDF Downloads
1) The Worst-Case Scenario Survival Handbook – This handbook, which you can download for free, provides you with step-by-step instructions on surviving worst-case scenarios and situations. The good thing about this well-thought-out handbook is that the content is put together by real survival experts, so you can rest assured that all the info you can gather are highly accurate and useful.
It provides detailed guides on surviving almost every dire situation that you might encounter, including jumping from a moving car, poisonous snake attacks, and fending off sharks.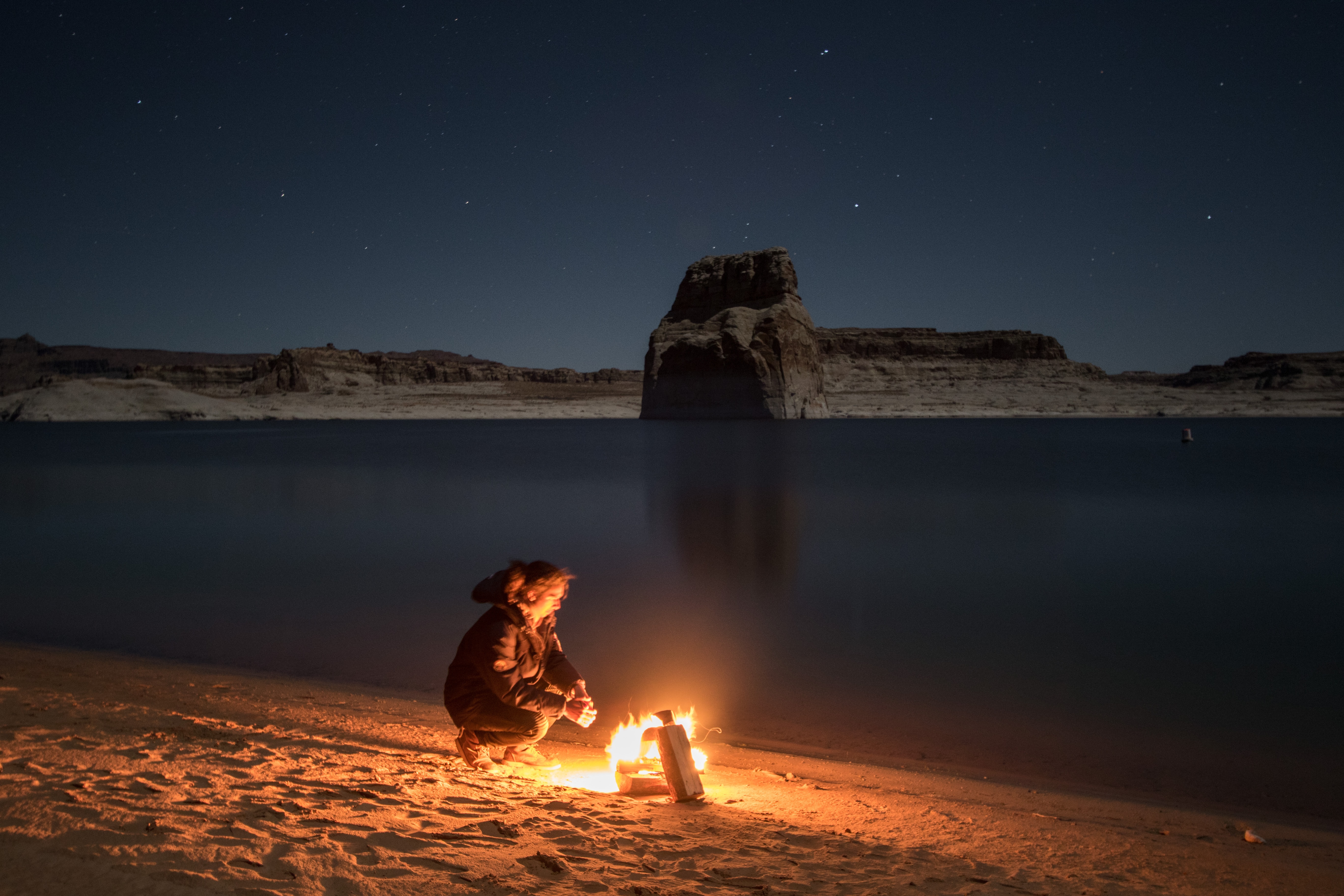 2) FM 21-76 US Army Survival Manual – Acquiring and honing your survival skills is also possible with the aid of this manual, which you can download for free in PDF format. It covers a lot of things relevant to emergency preparedness, including creating a shelter from the harsh weather, traveling safely, and finding a safe source of food and water during an emergency.
This can even guide you on caring for yourself in case you got injured or sick. With the help of this manual, you can significantly increase your chances of survival regardless of the dangers surrounding you.
3) How to Handle a Crisis – This is also another go-to book if you want to increase your knowledge about survival. What is great about this book is that it has wide coverage, giving readers as much information about handling different types of emergency, survival situations, and crisis.
It not only tackles natural disasters but also other situations that threaten your safety, like identity theft, exposure to hazardous materials, domestic violence, and auto and chemical emergencies.
It also provides a post-disaster checklist and some guidelines for providing first aid and coping from traumatic situations.
Best Free Survival and Prepping Books on Amazon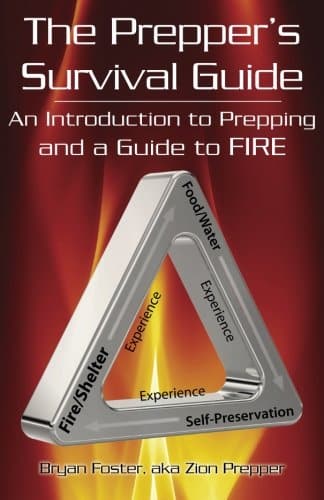 1) The Prepper's Survival Guide: An Introduction to Prepping and a Guide to Fire – Written by Bryan Foster, this e-book, which you can get for free on Amazon through its Kindle format serves as your ultimate guide in the preparedness and survival world. It talks about several vital principles linked to prepping and survival, especially in the field of building fire and shelter and finding food and water.
You will gain an in-depth understanding of preparedness through this book, thereby preparing you for whatever emergency and survival situation that may come your way. It can also provide you with key solutions on how you can keep yourself and your loved ones safe and comfortable during disasters.
2) The Doomsday Prepping Crash Course Book – This book written by Patty Hahne on Amazon is currently free. One advantage of getting a copy of this book is that it provides you with easy to understand and simple concepts, tricks, and tips relevant to the prepping and survival process.
It can provide information about the specific things that you can do to ensure that your home is fully prepared for all kinds of emergency and disaster. With the help of this book, you can create a practical and reliable preparedness and survival plan.
It also offers tips on making minor changes in your regular habits and implementing unique and specialized plans designed even for unfamiliar disasters. Most of the provided tips are easy on the budget, too.
3) Prepared: The 8 Secret Skills of an Ex-IDF Special Forces Operator That Will Keep You Safe – If you are interested to learn about a few keys to survival that will guarantee your safety and that of your loved ones then this book from Roy Shepard is surely worth checking out. One advantage of this book is that the offered solutions and skills are recommended by a renowned expert.
It contains eight secret solutions to survival that will help you remain safe and fully prepared for all emergencies and survival situations.
It allows you to handle situations, like street mugging and major catastrophes and global disasters. Among the things that you can learn from this book is raising awareness about a specific survival situation, emergency planning, fitness, maintaining proper communication, and self-defense.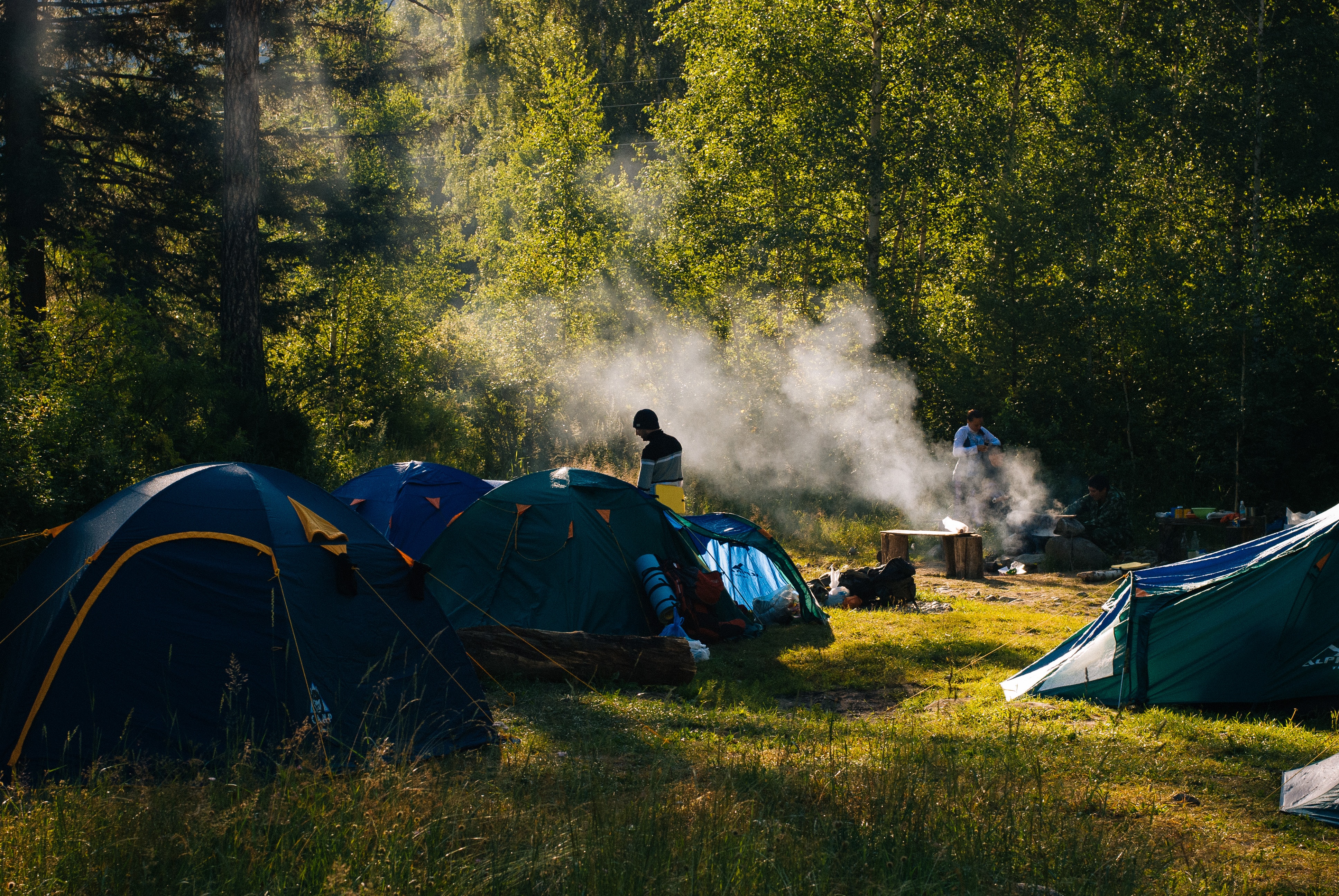 4) Woodcraft and Camping – Your knowledge about prepping and survival will also be strengthened through this book, written by George Washington Sears. The good thing about this book is that you can download its Kindle version without having to pay anything. It is just a short book, containing 95 pages but you will still learn a lot of things about survival.
It's written in a way that a reader can easily understand the concepts. It drifts from one useful topic to another without confusing its readers. You will learn a lot of things that you can use to survive any disaster through this book, including self-reliance, independence, and proper planning.
5) Preparedness and Survival Guide for Beginners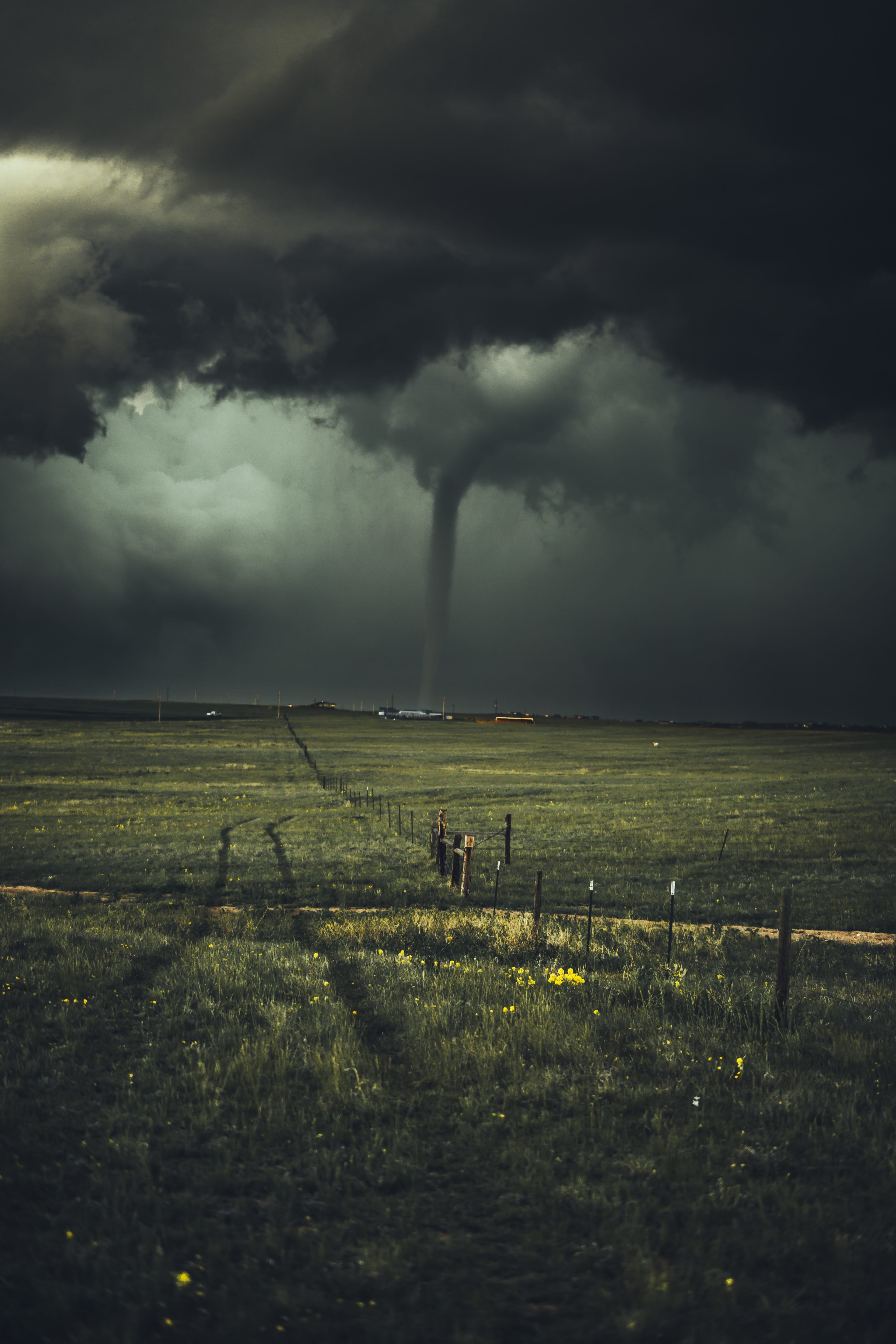 – Written by Vitaly Pedchenko, this book also provides practical tips and advice that can guarantee your safety regardless of the disaster or survival situation you are currently facing. One advantage of this book is that it allows you to prepare for worst-case scenarios, giving you and your loved ones a better chance of surviving even the harshest emergency and disaster.
Another benefit of this book is that it has wide coverage, covering all forms of disasters, including tornadoes, earthquakes, and floods.
It provides relevant and valuable information about preparedness and survival that even a beginner who would like to be physically and mentally prepared for all sorts of disaster can easily understand.
6) Every Step in Canning: The Cold-Pack Method – You may also want to check out this free book about canning written by Grace Viall Gray. It has an abundance of information relevant to canning that survivalists and preppers will surely find a pleasure to read.
It even talks about the somewhat forgotten and lost techniques associated with canning.
By reading this book, you will become an expert in canning, which is a big help in packing and preserving foods that you can use during an emergency.
7) Wilderness Ways – Despite being a short book, Wilderness Ways is still delightful to read because every page is packed with information that you can use for surviving the wilderness. Even if it is offered for free, you will still find it as an excellent source of information. It has illustrations, too, making it more fun to read.
The good thing about this book is that it also walks you through the past, giving you the chance to see the simpler lifestyles of people back then. It covers historical information about the techniques implemented by outdoorsmen in the past that you will still find useful up to this day.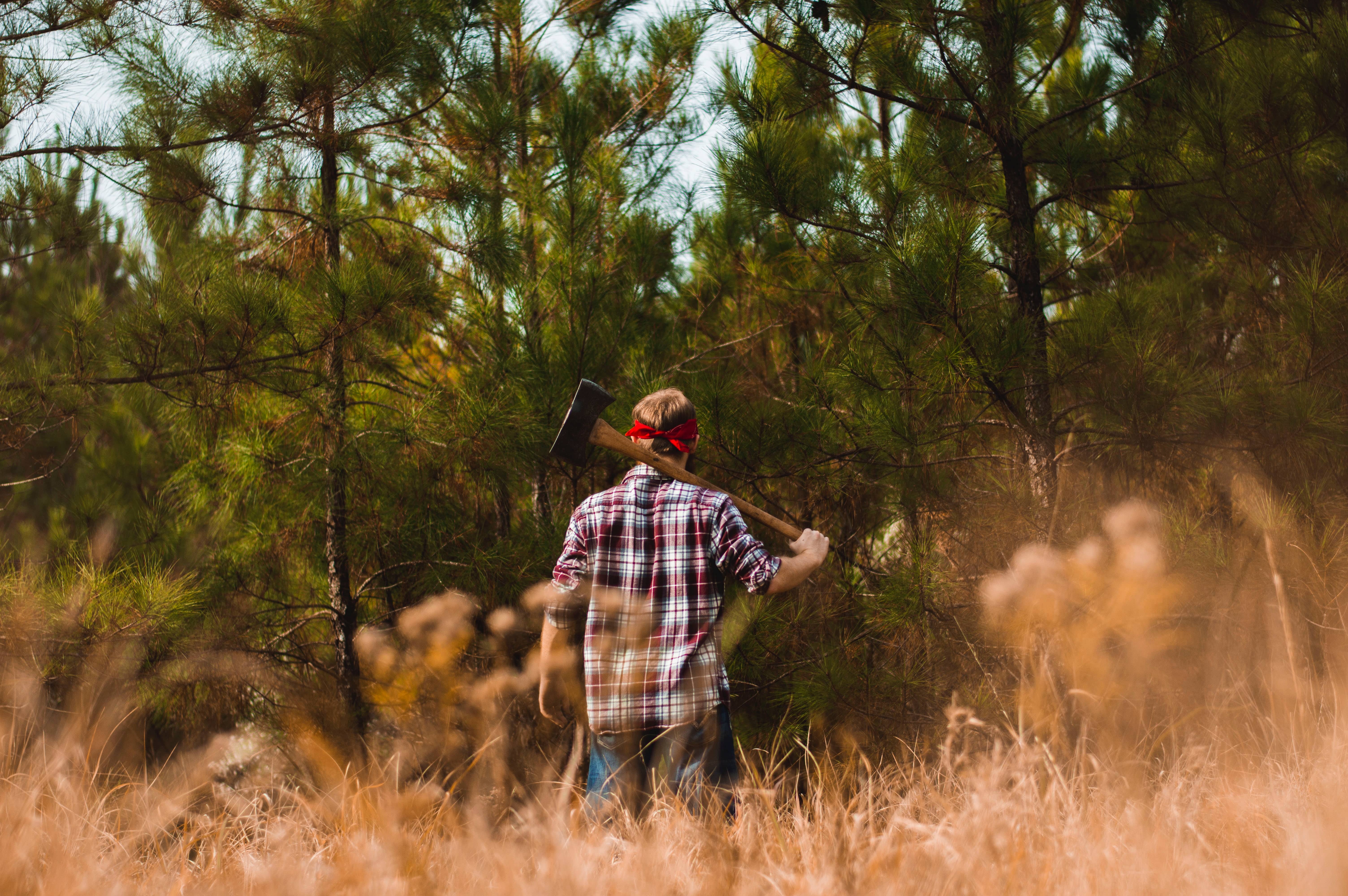 Best Budget Survival and Prepping Books on Amazon
1) Build the Perfect Bug-out Bag: Your 72-hour Disaster Survival Kit – This is one of the best selling books at Amazon specifically designed for those who want to learn more about emergency preparedness and survival, especially before, during, and after SHTF. What is great about this book is that it details guidelines on creating your own disaster and emergency preparedness kit.
This can be a big help in surviving a disaster until the time you are safe. It tackles all the things you have to know about independent survival for up to 72 hours. It even gives a checklist of the most important things that you should pack in your bug-out bag.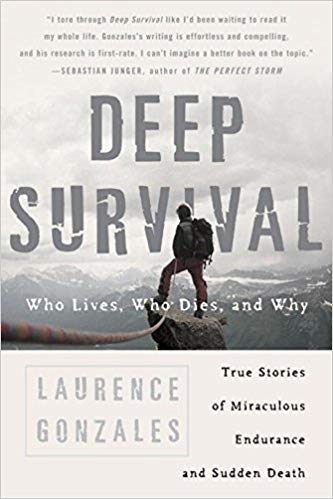 2) Deep Survival: Who Lives, Who Dies, and Why – You may also want to check this book from the bestselling author, Laurence Gonzales, on Amazon. It provides a mixture of practical advice, adventure narratives, as well as the science of survival that helped and inspired a lot of survivalists and emergency preparedness enthusiasts.
The content of this book is broad, which is why you can expect it to help different kinds of people, including business leaders, psychiatric professionals, educators, and military officers. It is an informative read as it lets you learn effective ways to control stress, make sound decisions even when dealing with a disaster, and assess risk.
3) Bushcraft 101: A Field Guide to the Art of Wilderness Survival – This is another survival and preparedness book offered in Amazon. Written by Dave Canterbury, this book is the ultimate source of information if you want to experience the best from the backcountry.  I like how this book is clearly and concisely written.
You will be guided on the things that you should do to have a wonderful wilderness experience. It also tackles several important stuff, like the most important things to pack inside your backcountry bag, ways to protect yourself from the damaging and harsh natural elements, and creating the tools that you might need to survive the wilderness.
4) SAS Survival Handbook, Third Edition: The Ultimate Guide to Surviving Anywhere – Written by John 'Lofty' Wiseman, this book is surely a nice read. This is an updated edition, so expect it to contain more advanced information about topics relevant to emergency preparedness and survival. It talks about preparedness and the basic survival skills you have to develop, such as reading or predicting the weather.
You can also gather updated information about foods here – (ex. what you should eat and avoid, the best places to find edible foods, and simple ways to prepare them). You will also learn a few things about first aid through this book.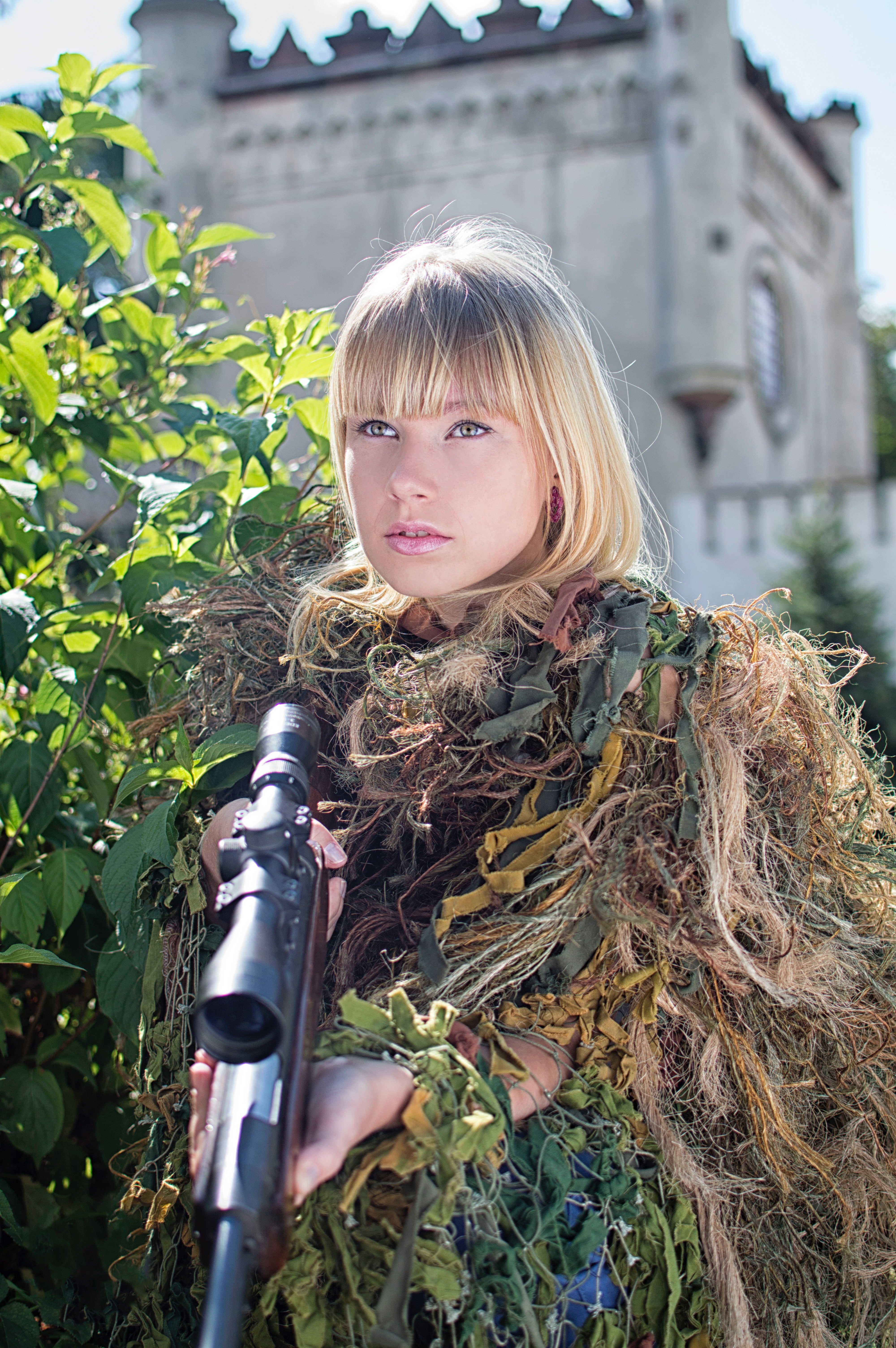 5) The Prepper's Water Survival Guide: Harvest, Treat, and Store your Most Vital Resource – If you want to be fully prepared whenever emergencies and disasters strike then you might want to give this book from Daisy Luther a read. It discusses most of the things you have to know about the most essential resource needed during a survival situation – water.
With the help of this book, you will be an expert on ensuring that you will never run out of water when disaster strikes. It even discusses relevant details about storing fresh water, purifying water that comes from rivers and lakes, and collecting rainwater.
6) Outdoor Survival Skills – I also think that this book from Larry Dean Olsen that you can get from Amazon deserves to be read. It is the key to developing some basic and survival skills that you can use outdoors.
It guides survivalists and those who are interested in wilderness adventures about the basics of surviving in nature wihtout the need of expensive and flashy equipment.
It helps hone and strengthen your outdoor survival skills, including creating and finding shelter, starting a fire, building tools for survival, finding safe water, and looking for edible foods.
7) Survival Hacks: Over 200 Ways to Use Everyday Items for Wilderness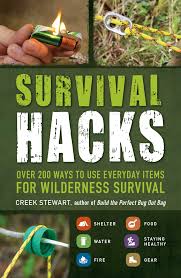 Survival – Creek Stewart, the author of this book, also did a pretty good job in detailing everything that you can do to survive whatever emergency or survival situation you are in. It covers easy-to-follow and practical survival hacks and tricks that work in transforming daily items to valuable gears.
It provides information about the simplest survival hacks to the more complicated ones, giving you a wide range of ideas to handle anything. You can pick a hack or two depending on whatever survival situation you are facing.
8) Just in Case: How to be Self-Sufficient when the Unexpected Happens – This book from Kathy Harrison is the perfect preparedness and survival guide for families. This is a good book for those who want to learn how they can make the most out of their limited resources during a disaster.
With the help of this book, you will learn about how you can wisely use your food resources and supply and rotate them as much as possible. The content of this book is the key to making you more self-sufficient no matter how dangerous the survival situation you are in is. It also tackles things like keeping in touch with your loved ones during a disaster and packing a complete evacuation kit.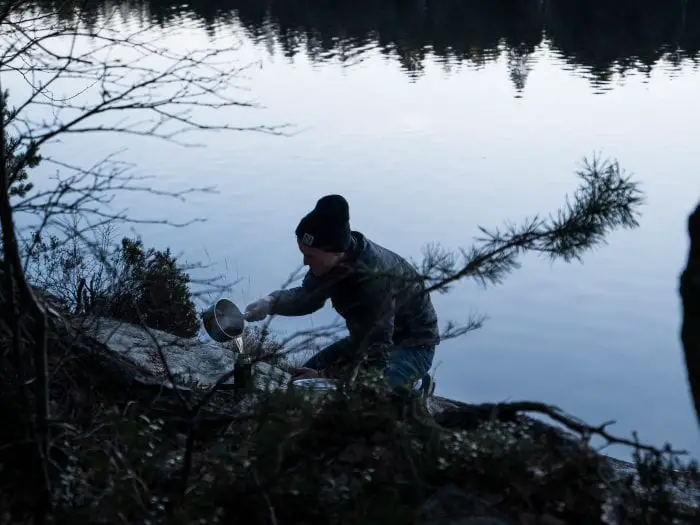 With all the e-books, handbooks, and apps for survival and preparedness, we have covered here, honing your ability to handle even the most life-threatening and dangerous situations will be easier.
If I saved you a few bucks, maybe you can give me a quick vote ↓