For quite a few reasons, .300 Win Mag is an extremely popular rifle round. As the name might suggest, it was developed by Winchester.
It was first introduced in the early 1960s. The name might also suggest that it is a magnum cartridge, which is true, as the cartridge was derived from .375 Holland & Holland cartridges.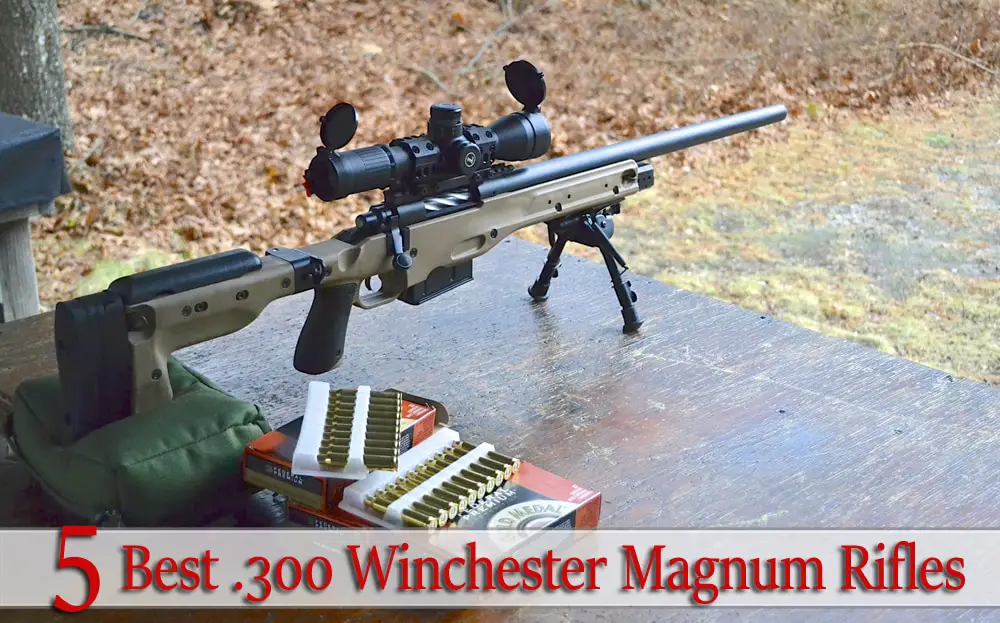 It is popular in a few different niches. It's popular for target shooters because it is one of the most accurate cartridges, and can handle long distances extremely well.
It is one of the flattest shooting projectiles available.
The round is popular among hunters because of the excellent combination of long-range ability and a larger projectile. Various militaries and law enforcement agencies use it for snipers.
The projectile is .30 inches in diameter, and the projectiles are available from 110-250 grains.
This wide variety of projectile sizes available is another reason that the cartridge is so popular. The cartridge outperforms most of the competition in terms of ballistics.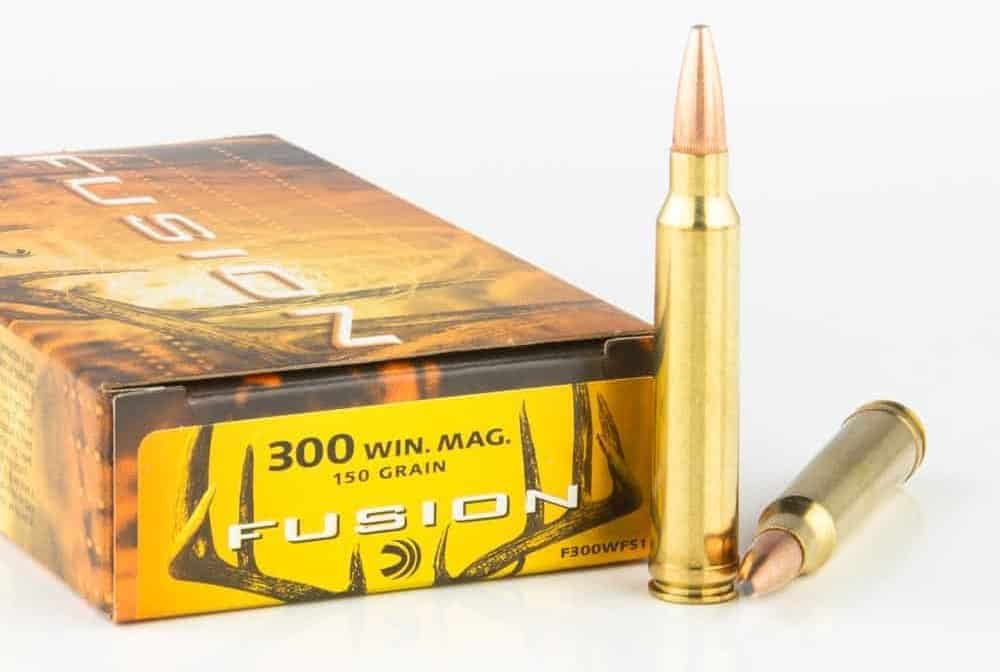 300 Win Mag Specs
While some of the more modern cartridges have begun to outperform .300 Win Mag, it has retained its popularity because of the number of available weapons and how affordable the ammunition is.
It is also one of the most popular rounds for reloading, due to the number of projectiles and amount of brass available.
Generally speaking, it is faster than .308 Winchester, and maintains its velocity over distance better. This results in a high-energy projectile that is excellent for hunting medium to large game.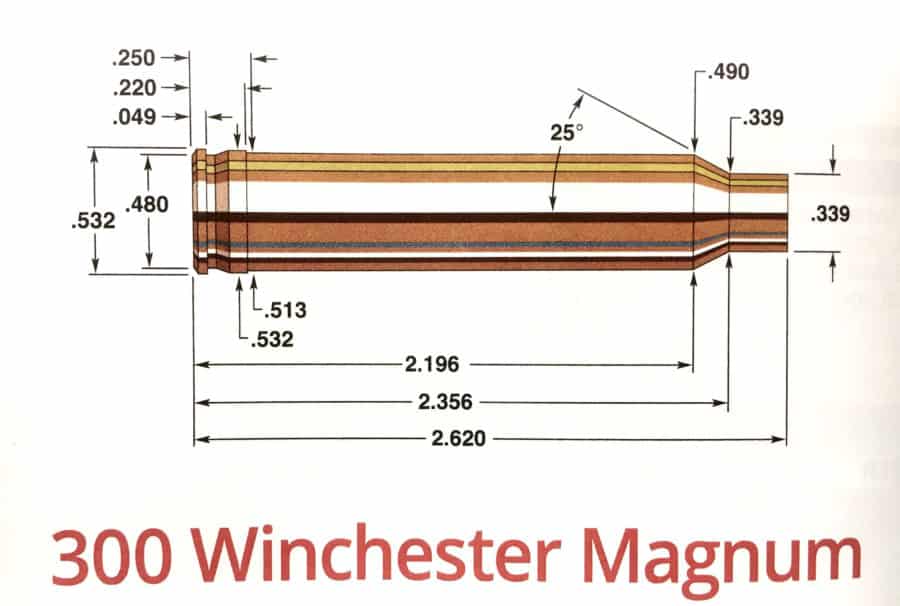 How to Choose the Right Rifle
When looking to buy a .300 Win Mag rifle, there are a few factors to keep in mind. They basically boil down to what your uses for the rifle will be. However, to help point you in the right direction, we've identified a few key features.
How important is accuracy to you? Are you looking for a hunting rifle or a precision long-range rifle?
Are you planning on taking this rifle on any mountain hikes in search of that trophy kill?
Goes along with the weight. Will a long rifle be a burden for you?
If you are looking for a precision rifle, you probably need to be prepared to spend more money than on a hunting rifle.
How important is the corrosion resistance and resistance to the elements for you?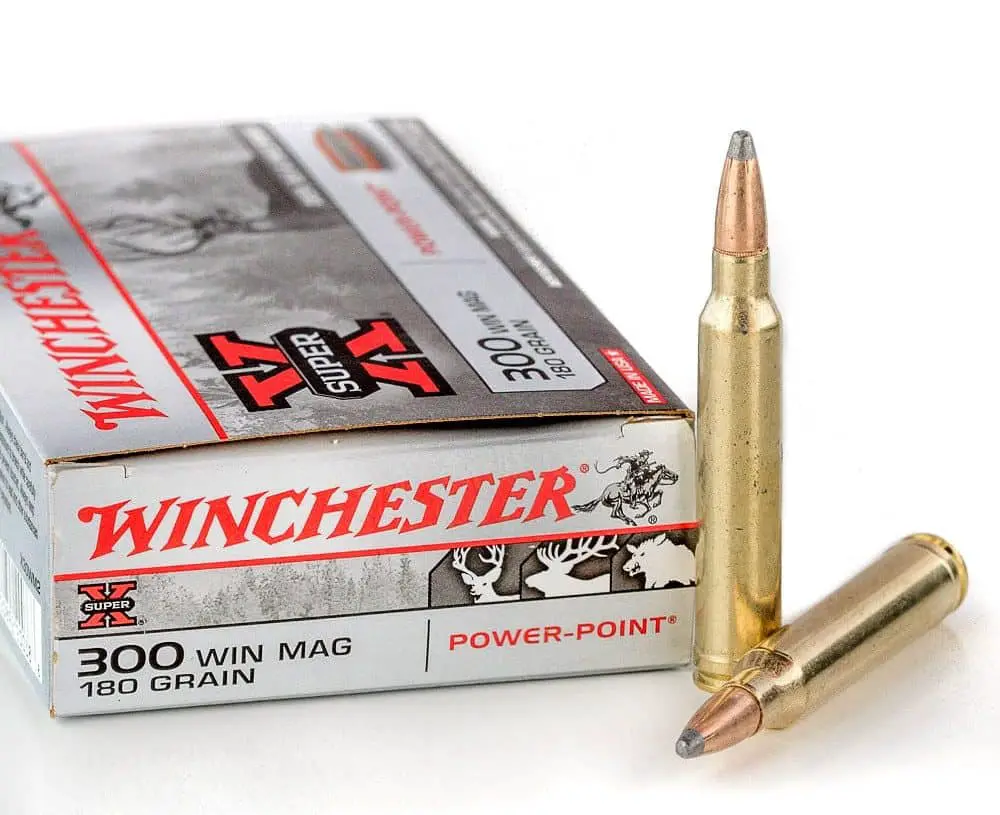 Looking for a .300 Win Mag rifle can be overwhelming, as there are many options available. We have tried to touch on the best .300 Win Mag rifles across the whole range of available weapons to help give you an idea.
Winchester Model 70 Super Grade | Wikipedia Creative Commons licenses
The Top 5 300 Rifles
1. Weatherby Vanguard
With its rock-solid and straightforward design, we were keen to inspect the rifle's modernization adjustments.
Most crucially, all Vanguard Mk 2s now come with a 1 MOA guarantee, which is an improvement above the previous norm of 1.5MOA. It will be fascinating to see whether the rifle can deliver on these promises on the range, mainly since they were a gun with such a modest price tag.
The redesigned stock is the first thing you will notice when you take up the weapon. I was trying the basic synthetic model, and it had by far the finest stock of any of the entry-level rifles I've handled. 
It is an easy trap to fall into as manufacturers aim to slash expenses to deliver the cheapest gun. Weatherby has avoided making the most frequent errors across the board.
Range results are vital with any rifle, but as I previously said, results must be viewed with care, as it may take some time to discover a load that reveals what a rifle is capable of. The Vanguard comes with a 1 MOA guarantee when used with premium ammunition, so that's a plus.
The rifle was able to drop bullets within the promised 1MOA with these rounds, albeit it was clear that the weapon fired better while resting on a sandbag rather than a bipod due to the absence of a free-floating barrel.
There isn't much you can get for less than a thousand pounds these days, so anybody who adds the Vanguard to their collection will be well served. This rifle offers excellent value for money, and I am sure it will appeal to a wide range of shooters.
Top Features:
Cold-hammer-forged barrel finished in flat dark earth Cerakote
It comes with Accubrake ST muzzle brake
Available in nine chamberings (five standard rounds and four magnums)
Includes a Monte Carlo comb
Pros
Light enough to carry on big game hunts at high elevations
Easy to top-load through the generous ejection port
Initial take-up is smooth and light
Requires minimal finger pressure to drop the sear
Cons
The release was a bit tight (an issue for some)
It's not the lightest of rifles
Expensive
2. Browning X-Bolt
If 30-06 is your favored caliber, the X-Bolt is a rifle you should not overlook.
The feather-trigger mechanism Browning has implemented on their X-Bolt series is the first thing I want to say about this pistol. It is, as stated, really sharp, with a distinct break. There was minimal take-up or creep, and there was no overtravel. Apart from being relatively lightweight for a hardwood framed rifle, the trigger on this weapon is my absolute favorite element.
When hunting with bolt action rifles, accuracy is one of the most critical criteria. I don't believe this is anything I'd be concerned about with the X-Bolt. Browning employed their X-Lock scope mount mechanism and a free-floating barrel system to guarantee that the shooter can limit their accuracy rather than the rifle itself. 
The X-Lock scope system adds extra locking points to your optic, making it more secure during overland travel. Furthermore, the barrel has a free-floating design maintained by bedding the front and rear of the action for stability. It is a bonus.
With this weapon, we could easily hold a 1/4′′ grouping at 100 yards.
Personally, as someone who has shot and carried the Browning X-Bolt, I feel it is a good pick. It is light, has a superb trigger, and has shown to be just as accurate or better than the typical shooter. The Browning X-Bolt, in my view, will provide you with more than enough service throughout the forthcoming deer season.
Top Features:
It has a free-floated barrel
A 60 degree bolt lift makes the action buttery smooth
It has a feather-trigger system and rotary magazine
Features an inflex recoil pad and x-lock scope mounts for an outstanding shooting experience
Pros
The trigger is crisp, with a clean break
Lightweight for a wooden framed rifle
Great accuracy
Cons
3. Winchester Model 70 Super Grade
The first rifle on our list of best .300 Win Mag rifles is the Model 70 Super Grade from Winchester. This bolt action rifle is extremely sleek looking, with classic walnut styling with an ebony forearm tip.
The barrel has a polished blue finish, and the wood parts have a satin finish. The two-tone walnut is very aesthetically pleasing. The weapon has a 26 inch barrel, weighs 8.5 pounds, and has a 3 round magazine capacity.
The pros of this weapon are the looks, the accuracy, and the reliability. The accuracy of the weapon comes from a few things. First, the hammer-forged barrel is free-floated. Second, the MOA trigger system allows for a very precise trigger pull.
Third, the steel receiver has an integral recoil lug that is bedded in the front and rear to prevent the bolt from shifting at all. Last, the stock has a solid steel piece for added rigidness. All of these factors increase the accuracy of the weapon. The reliability comes from the steel receiver and the controlled round feeding and extracting mechanisms.
The cons of this weapon are the price, limited magazine capacity, and weight. This is not the most expensive on our list, but it is still pricy. However, it is also the highest quality weapon on the list.
It is also a very heavy weapon, which is something to consider if you are looking for a hunting rifle. As far as uses go, it would excel in any role, but the weight and longer barrel may limit its uses to target shooting and hunts where you don't have to travel far.
Top Features:
As mentioned before, multiple factors add to the accuracy.
Steel receiver, controlled round feeding and extracting.
Pre-drilled and tapped for scope mounts.
Sleek looking.
High-quality weapon at a reasonable price.
Pros
Accurate
Control round feed ensures reliability
Best quality parts/materials
Cons
Needs iron sights
Most expensive
4. Savage Arms 110BA Stealth Evolution
While Savage Arms is generally known for their affordably priced bolt action rifles, the 110BA Stealth Evolution is cut from a different cloth.
This is still a reliable bolt action rifle but has been given a modern, tactical look. It has an AR-15 style handguard with multiple picatinny rails to go along with a fully adjustable stock.
It also has a detachable box magazine that has a 5 round capacity. It has a 24-inch barrel and weighs around 7 pounds. With a little work, this could function well as a precision rifle. In our opinion, it is the best .300 Win Mag rifle for target shooting. It could be used for hunting, but there are better options out there.
The pros of this weapon are the picatinny rails, adjustable trigger, a manageable weight, and the modernized look. The picatinny rails allow you to mount any number of accessories on the rifle.
It also allows you to use a wider variety of scopes and optics. Savage Arms' AccuTrigger is fully adjustable, and greatly increases the accuracy of the rifle. Adjusting the trigger pull will go a long way in increasing your shot.
The look of this weapon is nice, but some of the features that come along with it are even nicer. For example, the adjustable stock, pistol-style grip, and detachable box magazine look nice but also add a lot to the weapon.
The pros of this weapon are limited to mostly the cost. As mentioned, this is a good frame to start off, but to make a competitive rifle, it may take a little work. As far as the cost, this is a quality rifle, but given the reputation of Savage Arms, some people will struggle to pay this for one of their rifles.
Top Features:
Increased magazine capacity. Dependent on your use for the weapon, this may be a nice feature for you.
Modern look and features that go along with it.
Increases the accuracy of the weapon.
Reliable and smooth action.
Pros
Magazine offers lots of room for seating out bullets
User-adjustable trigger
Cons
5. Mossberg Patriot Predator Brown
Mossberg's reputation has traditionally been providing affordable rifles that are useful and dependable. Like other shooters, I've had many of their shotguns, and you'll always find a 500 in my van. Mossberg has introduced the Patriot Predator, a cheap bolt-action rifle in various calibers, to build on that well-deserved reputation.
Mossberg's proprietary Lightning Bolt Action trigger is used (LBA). This user-adjustable trigger dials in pull weights ranging from 2 to 7 pounds and ships straight from the manufacturer. Like many other contemporary rifles, this trigger has an incorporated safety bar.
The bolt knob has been increased and works well. It is well set up, with enough room beneath the bolt handle for me to rapidly move my firing hand forward and grab the bolt handle in the web of my hand to operate the action fast.
The action was much smoother than I anticipated for a rifle at this price range. There were no catch places along the bolt's path after lubed. The fluted spiral bolt is a great addition that gives the rifle a more high-end appearance.
I was pleasantly astonished by the Patriot Predator's pinpoint accuracy. My finest groups were shot with the Hornady 120gr ELD Match cartridge with a US Optics 10X sight at 100 yards from a Caldwell Stinger Shooting rest. Under 1 MOA, that cartridge printed a tenth of an inch.
Top Features:
Uses a push-feed, dual-lug action 
Comes with a 5/8″ x 24 threaded muzzle
The polymer bedding block in the stock and the barrel is free-floated
Features a polymer stock with Strata camo
Pros
Superb accuracy
Fairly lightweight
Combined with smart caliber choices and the generous recoil pad
Precise and affordable
Cons
There's a bit of squish and creep to this trigger
The stock is a cheap synthetic semi-flexible mold job
Conclusion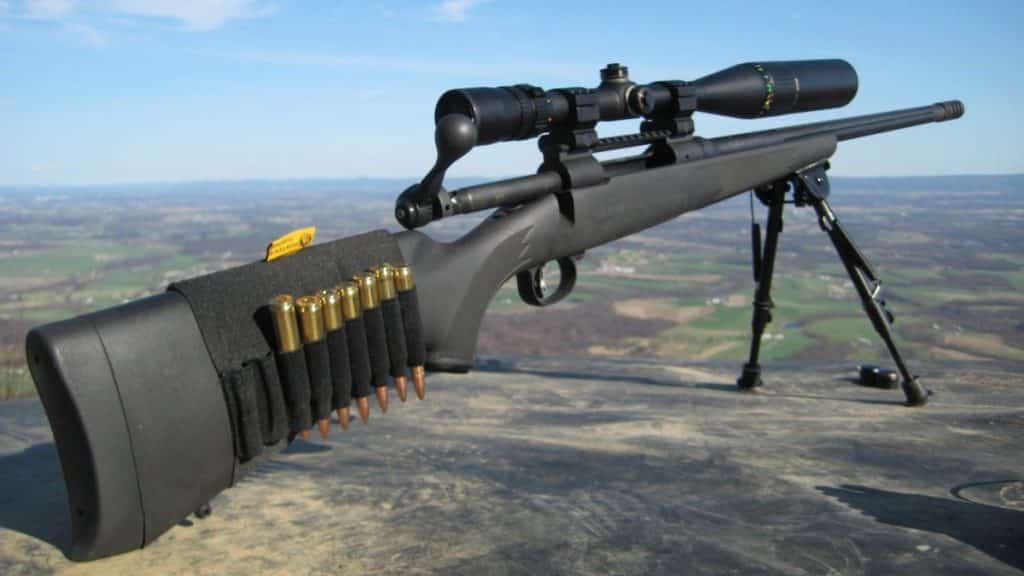 If you're looking for a hunting rifle, the Weatherby Mark V Ultra Lightweight is an excellent option. If you're looking for an overall excellent quality weapon, the Winchester Model 70 Super Grade is definitely something to look into.
However, if you are on a tighter budget, the Thompson/Center Compass is probably what you're going to want. No matter which weapon you choose, .300 Win Mag is an excellent cartridge, and you will likely be happy with your purchase. Hopefully our list of best .300 Win Mag rifles has helped narrow down your search for you.