If you are looking for a solid, reliable home defense weapon there is nothing better than a shotgun!
Many times the shotgun doesn't even have to be fired.
The Remington Model 870 Express will strike fear into the heart of those staring at the business end of its barrel.
Remington 870 Express Specifications
| | | | | | | | |
| --- | --- | --- | --- | --- | --- | --- | --- |
| Weight | Barrel Length | Overall Length | Barrel Type | Capacity | Metal Finish | Stock | Action |
| 7.5 lbs. | 18.5 inches | 38.5 inches | Fixed Cylinder Choke | 6+1 | Matte Black | Wood laminate | Pump |
Remington 870 Express: An Overview

Being a bumpkin from Ohio's rural countryside, there were only 2 choices for me, the Remington 870 or a Mossberg pump action.
The Model 870 Express Synthetic 7-Round is a fantastic firearm.  Many will be leery of the synthetic parts in lieu of the standard wood, but once you feel the materials you will realize that the synthetics are nearly indestructible and water-resistant. To top it off the metal parts are a low-glare powder-coated finish that so far has proven very durable (keep your guns well oiled and clean).

This shotgun feels pretty light coming in around 7.5lbs, which means that it kicks like a mule. If you've shot a 12 gauge this will be no surprise to you.
Its pump action is smooth and reliable and. Its shower of 00-buck or #4 buckshot will always end up right where you point it, and this un-rifled barrel can even handle shotgun slugs (good luck hitting anything more than 50 yards away, this isn't a hunting rifle, silly. If you want to hunt with it, get a field barrel, then ensure that you aren't breaking local/state laws by hunting with a 6 round shotgun).
Every time you pick up the Remington Model 870 Express you will feel the quality of it's craftsmanship and there is no end to the Remington 870 accessories!
If this 870 is ever needed to defend someone's home, this gun will perform with the desired results.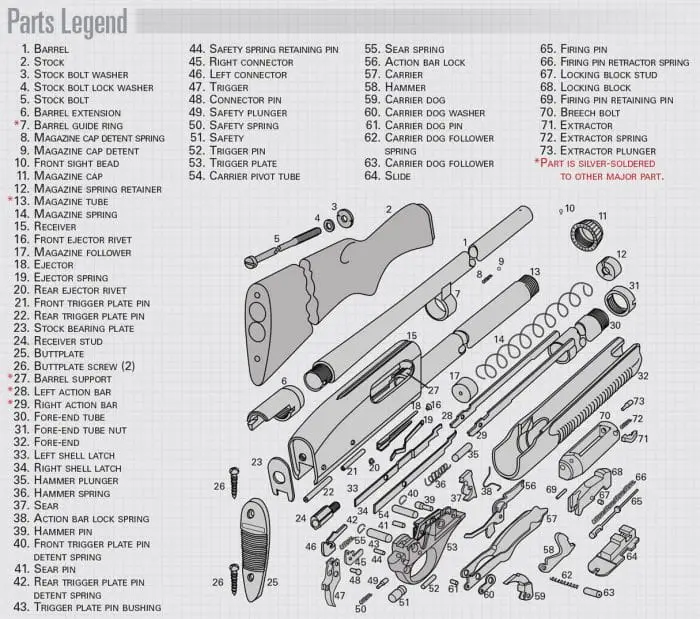 Features and Benefits
As a pump-action shotgun, the Remington 870 Express proves its dependability and versatility. This is the main reason why a lot of people became naturally interested in it. Another thing I like about this shotgun is that it's easy to customize to individual needs, which is the primary reason why it appeals to both tactical shooters and hunters.
In terms of home defense, you can expect this shotgun to have the ability to fire various loads. This is a good thing since, in case of a missed shot, there will be sufficient ammo to take follow up shots.
Here are some of the features that help turn the 870 into a bestseller:
Parkerized Walnut Stock (Optoin) – A lot of users like the old look and feel or a wood stock due to it's familiarity and classic look. Aside from aesthetics, will not corrode, or, if treated and maintained, will not rot.
With the parkerized finish will protect from rust and reduce wear and tear during extreme use.
Trigger Safety – The presence of a trigger safety helps prevent adrenaline fueled accidents and lowers the risk of you moving the trigger accidentally and unintentionally.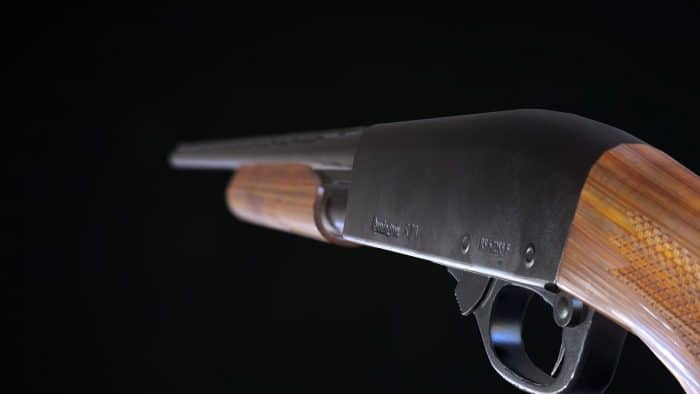 18.5-inch Barrel – Remington created this shotgun with an 18.5-inch barrel not just to help you in widening your shot spread but also because this length is easier to maneuver, especially if you intend to use it around your house.
Thick Butt Pad – This feature helps shooters feel comfortable and therefore more confident taking shots. I noticed that it prevents the buttstock from slipping accidentally from the shoulder, thus reducing risk of experiencing painful and sore shoulders afterward.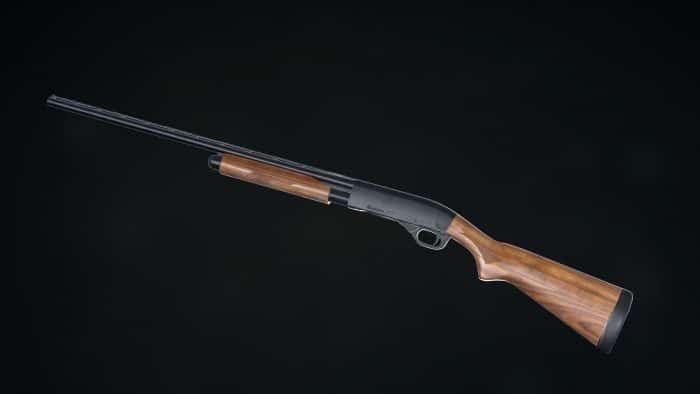 Another advantage of the butt pad is that it is thick enough to lessens the recoil. It also gives you more control over the gun. It also makes it possible for you to make adjustments on the length of pull magnitude, which is a great preventive measure.
Action Bar Lock – The Remington 870 Express continued to impress the majority of its users through its built-in action bar lock. This feature lets the pump transition from being in the locked position into an open bolt position. This helps the 870 operate smoother, more predictably, and with fewer or no jams.  Be sure to use high quality ammo to help smooth function.
Remington 870 Express Pros
Affordable – You can get it for around $400 or even lower.
Huge capacity – This shotgun features a 6-round tubular magazine, enough to provide a sufficient amount of firepower designed to withstand everything.
Durable build – Another reason to love the Remington 870 is that it is constructed using high-grade and sturdy materials. Expect it to be long-lasting with its ability to withstand extreme abuse and use.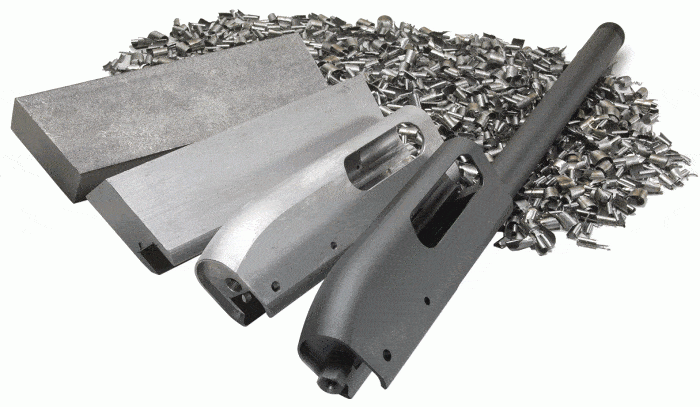 Versatile – This shotgun is versatile enough that it allows firing a wide range of projectiles. It even lets you engage both small and large game, including birds and deer.
Comes with an interchangeable barrel – This means it allows swapping its built-in barrel with another.
Sturdy optics – The incredible and sturdy optics of this shotgun provides a much better and clearer view of your target, allowing you to lock it down with ease. It is also because of the optics' great range.
Remington 870 Express Cons:
Slightly difficult and time-consuming to clean
Does not have a semi-automatic version
Who Can Use the Remington 870 Express?
The Remington 870 can be defined as an iconic, versatile, and no-frills pump action gun, which is also famous for its robustness. Many also consider it as an incredible deterrent weapon, which has the ability to fire various loads with effortless precision.
The good thing about the Remington 870 Express is that it features plenty of iterations designed to better fit intended users and use. One of these is its thick butt pad, a feature made to ensure that users will be able to shoot comfortably.
With the way the Remington 870 Express is built, I can say that it falls under the category of a shotgun made for general use. It seems to be of great use to hunters who are looking for a dependable deer and bird hunting shotgun. It can also benefit those who are searching for a reliable and effective defense weapon they can store at home.
Conclusion
As always, Remington has produced another fine heirloom class firearm, that will see a lifetime of use, then get passed down to your children and grandchildren. If you are in the market for home defense or hunting shotgun, then you'll never choose wrong if you pick up a Remington 870!
If you need something more versatile, than a standard shotgun, you can mod your 870 with a very simple bullpup stock upgrade. This ain't your daddy's 870!

There are tons of customizations, add-ons, and other great Remington 870 Accessories, to tailor this shotgun to whatever role(s) you need it to perform!
Please keep your firearms in a secure location and locked away from children's tiny hands and burglars.