Are you ready to communicate if phones stop working?
Do you have HAM radio gear?
Is that gear adaptable for use in base operations and mobile ops?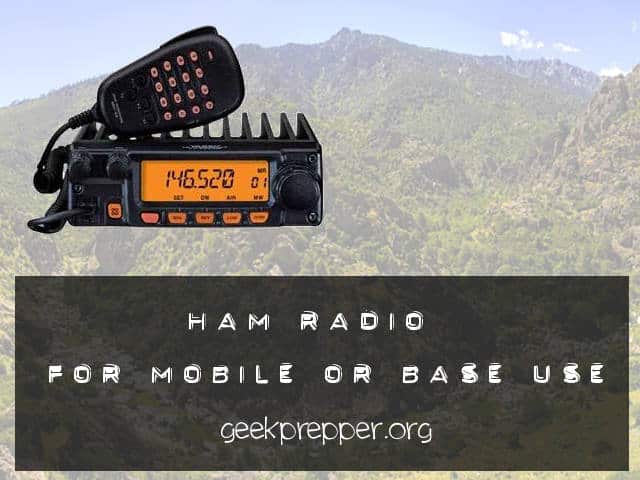 HAM Radio Gear
Lets look at some good, entry-level gear, that can be modular, and will support your needs even as you become a HAM radio ninja!
Shack Gear (Base Station)
The key player in most new Ham shacks will probably be a 2 Meter radio. The radios listed below are mobile radios, designed for automobile use, but make great base stations. Since we're about being prepared having 2 bands gives us more communication options, so a dual band, 2 Meter & 70cm radio, would make the most sense.
2 Meter
2 Meter + 70cm
These radios are designed to be used as a mobile radio, therefore to use them as a base station they will require a DC power supply.
Quick Connections
If you use Anderson Power Pole Connectors and stout wiring to connect your radios in your automobile, and a RigRunner (similar to a DC power strip, with connections for Power Pole Connectors) in your shack, you'll be able to quickly move your gear between your ham base shack and your vehicles.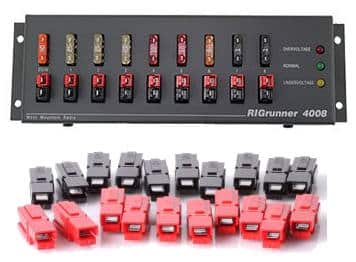 Base Antenna
A ham radio is only good, if you have an antenna.  To connect any ham radio to a dual band antenna you'll need a reasonable length of good antenna cable.
If you want to really reach out and maximize your 2 meter and 70 cm radios you'll want to find a good base station antenna for the shack.
Backpack Antenna
If you plan on being on the move or need some flexible deployment options, a dipole antenna, like the Falcon 2 Meter Dipole Amateur Ham Radio Antenna (horizontal polarization) will give you some flexibility for mounting and positioning. This antenna can be hung from a hook, dangled out a window, or even strung up between 2 trees. This is a great option if you need flexible deployment options, or may need to move it to new positions quickly, but won't give you the best transmissions, since you'd want vertical polarization for 2 Meter FM broadcasts.
Auto Antenna
The car, being metal, is pretty much the equivalent of a Faraday cage, so if you want any type of good distance, you'll need to employ a mobile dual band antenna, probably with a magnetic base, so you can move it from vehicle to vehicle.
Handheld Radios (Auto and Travel)
A handheld radio would also work for base station, vehicle use or backpack carry.
To connect to a mobile or base antenna, an adapter is needed because handheld radios use SMA connectors and not the standard PL-259 connectors.
BaoFeng UV-5R + is the workhorse of the budget HAM radio world. 2 Meter and 70cm (and more)
TYT TH-UVF1 -2 Meter and 70cm
This should give you some ideas to allow you to use a mobile 2 meter or 70 cm radio in your car.
If you're just getting started with ham radio, it makes sense to get the best bang for your buck and use gear that can be used in both base and mobile operations!
Links to help you get up to speed on Ham Radio Gear: