Is it legal to buy ammunition online? What about local laws? What is the best or cheapest store to purchase ammo?
This comprehensive guide discusses everything you need to know about buying ammo online. Keep in mind, however, that regulations vary from one country to the other and this guide is focused on U.S. buyers.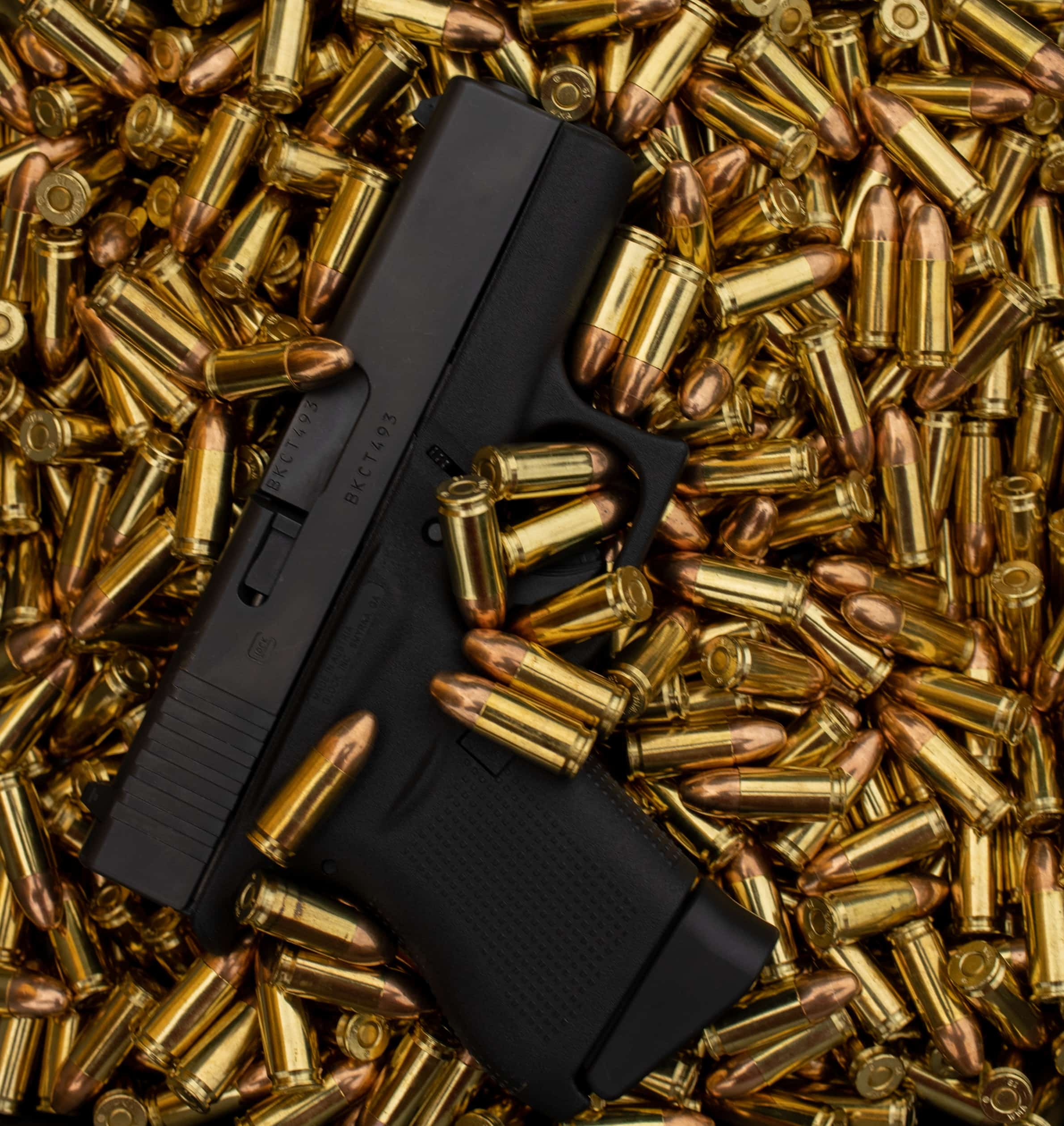 Can you buy ammo online?
Of course, you can!
The past 10 years, multiple stores opened up online to give customers the option to buy ammo directly from factories and save money.
However, most people are not familiar with the ammunition laws in their area that's why they avoid buying ammo online. But if you take time to familiarize yourself with these laws, you will see that buying ammo online is a great way to buy ammunition at great prices.
It's crucial to know the laws and regulations in your state or country before you purchase ammo online. We will talk more about these regulations later.
Benefits of buying ammo online
The main benefits of buying ammo online can be summarized in three categories: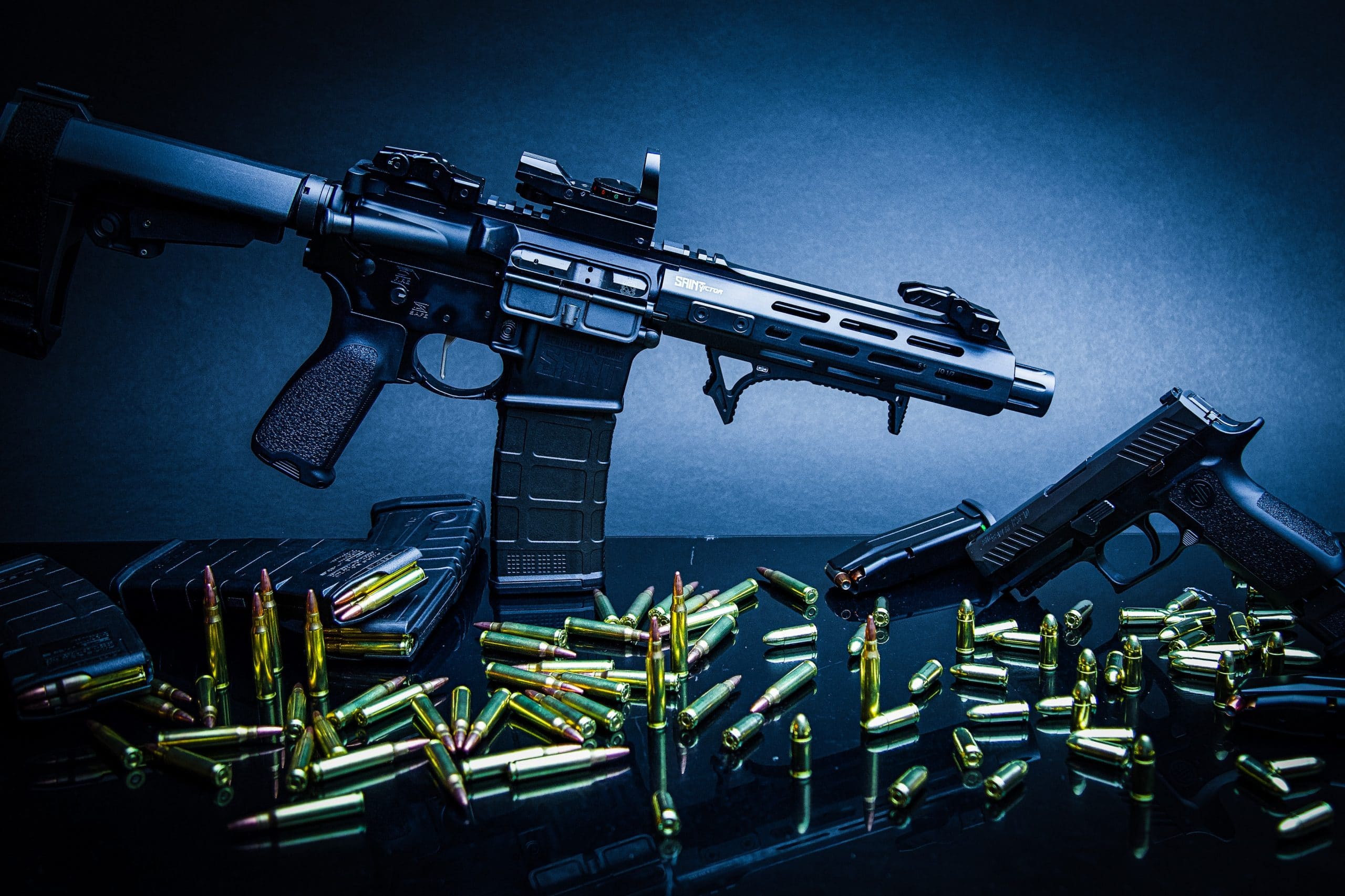 1.  Lower Prices and Quantity Discounts
The NSSF conducted a survey among gun owners and found that 53% buy their ammo online and 86% of them say that online ammo is cheaper and that they get better quantity discounts.
Prices in physical stores are almost 50% higher than prices online – even after you include the shipping costs! That's because these online stores have lower overhead expenses than physical stores.
So if you want to get a better deal, purchase your ammunition online.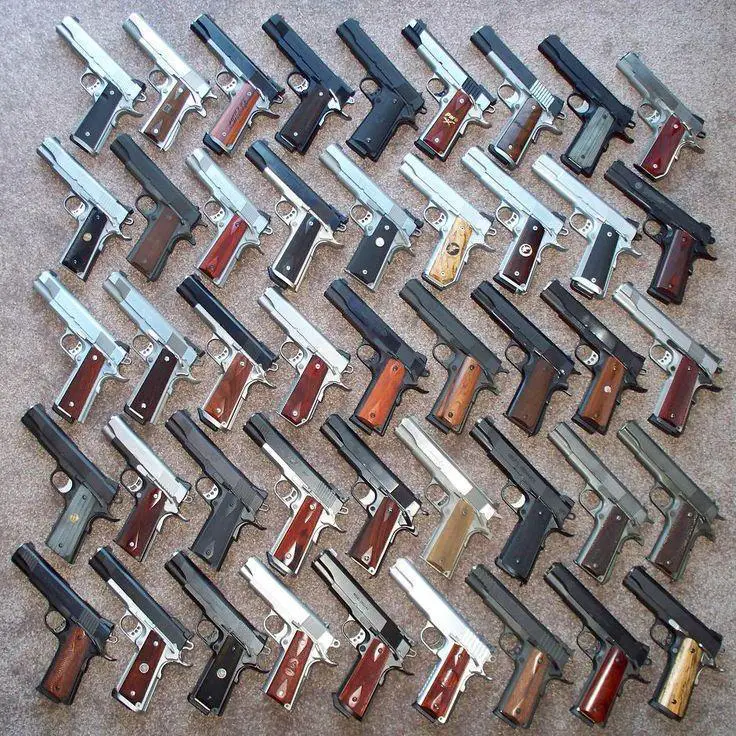 2. Variety
Aside from lower prices and discounts, online stores also offer more variety of ammo. Online sellers are not restrained by physical location that's why they can offer buyers a wider selection.
3. Convenience
And lastly, online ammo stores allow you to buy, check stock levels, and compare prices from the comfort of your home.
You won't need to drive and stop by several ammo stores to find which one has the hard-to-find rounds you've been looking for.
What you need to know before you buy ammo online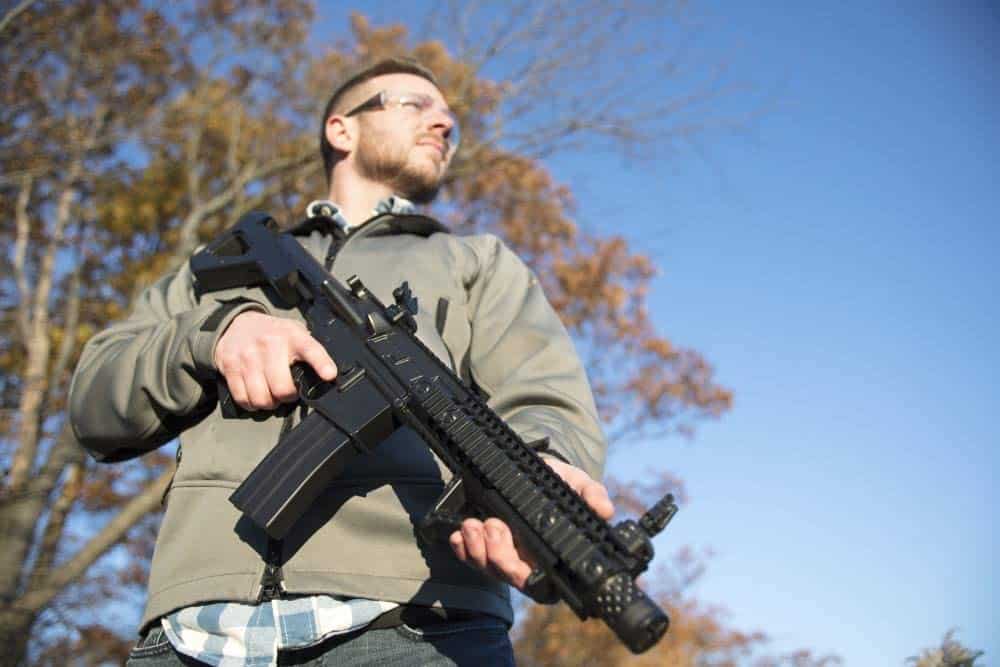 Before we dive deeper into the discussion, here are the basic information you must know before making an online ammo purchase:
You can purchase ammo from both online and physical stores like your local gun store or big-box stores such as Walmart and Cabelas.

People often ask where the cheapest place to buy ammo is.

There is no single correct answer to that question because of several variable factors (such as stock levels). However, you can make use of price-comparison tools to help you buy the ammo you want at the price you want. We will discuss some price-comparison tools later in this article.

According to the US federal law, only people at least 18 years old are allowed to buy shotgun and only people at least 21 years old are allowed to buy pistol ammo.

Ammo contains gunpowder – which is an explosive – so it is categorized under certain policies during shipping. Expect to find an ORM-D sticker in your box and they will also require an adult's signature.

These special policies for ammunition mean that you will go through quite a lot of hassle should there be a need to return your online orders.

Those special shipping policies mean it can be a hassle to return online orders.

There are special restrictions in Washington DC, California, Illinois, Massachusetts, New York, Connecticut, and New Jersey. Specifics will be discussed below.

Areas outside the Continental United States have their own shipping logistics. So if you live in Puerto Rico, Hawaii, or Alaska, a freight forwarding service may be required. Another option is to look for a local in-state shipper (i.e. Alaska Ammo) to handle shipping for you.

Certain areas require online ammo to be shipped to a local trusted intermediary known as an FFL or any local gun store. The FFL in your area will check and verify the paperwork involved in the purchase. To know your FFL, simply type "[your location] FFL" on Google.

There's really no explicit regulation in terms of how much ammo you are allowed to buy online. However, if you purchase a big quantity (such as thousands of rounds in one order), you'll definitely raise some flags and end up on the government's radar.
Online ammo purchase laws and bureaucracy
Restrictions can be present in every governing body of the area where you live – from your state down to your HOA. Some states and cities are known to be anti-2A – if you're from one of these places, you need to research more about regulations at the lower levels aside from the federal and state laws we will discuss below.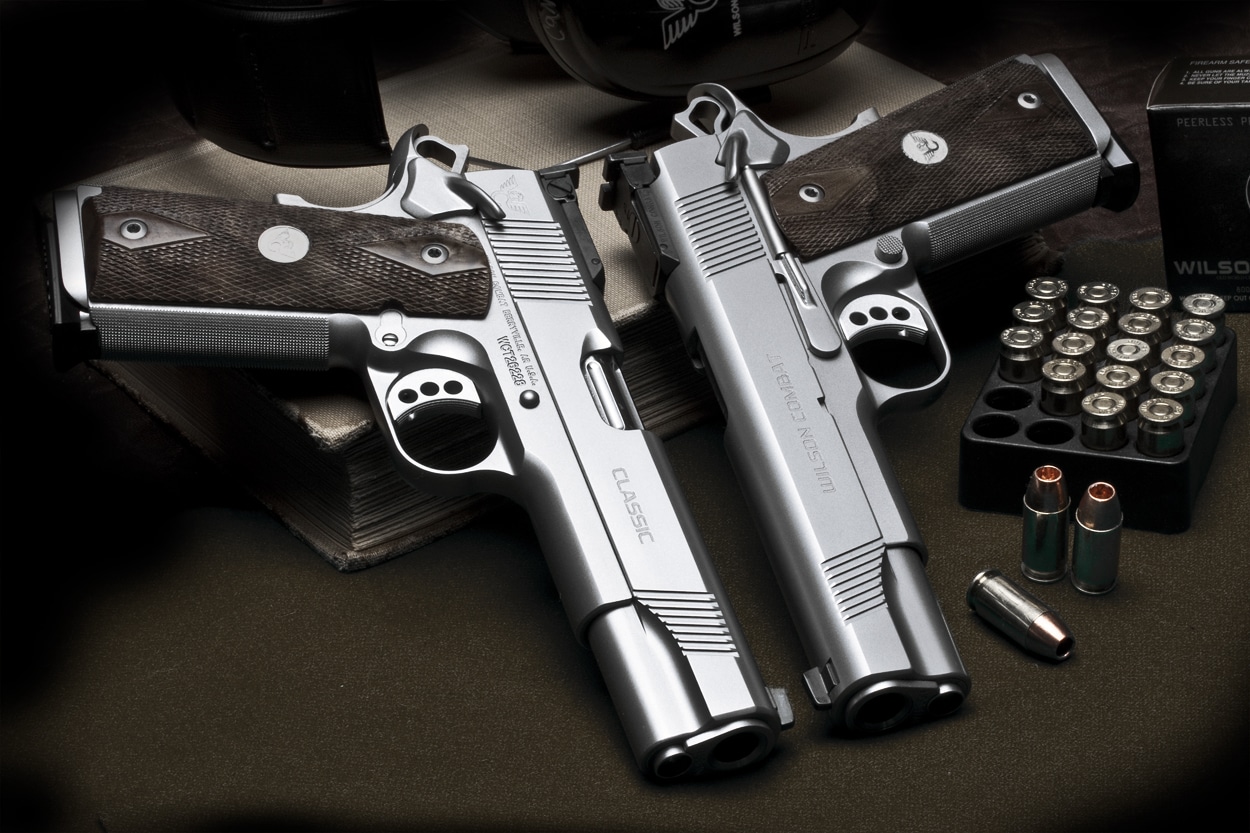 At the US federal level, we have the 18 US Code Section 922.
Who CAN purchase and own ammunition:
Individuals over 18 can buy shotgun and rifle ammo, but they are not allowed to buy and own handgun ammo.

Individuals over 21 are allowed to purchase and own a handgun, shotgun or rifle ammunition.
Who CANNOT purchase and own ammunition:
Individuals under 21 years old.

Individuals subject to restraining orders.

Individuals illegally staying in the US.

Individuals who renounced their US citizenship.

Dishonorably discharged military veterans.

Individuals addicted to narcotics or controlled substances (including medical and recreational marijuana).

Individuals convicted of domestic violence.
Most states in the US follow the federal law. But as mentioned earlier, restrictions and regulations in anti-firearm states are more stringent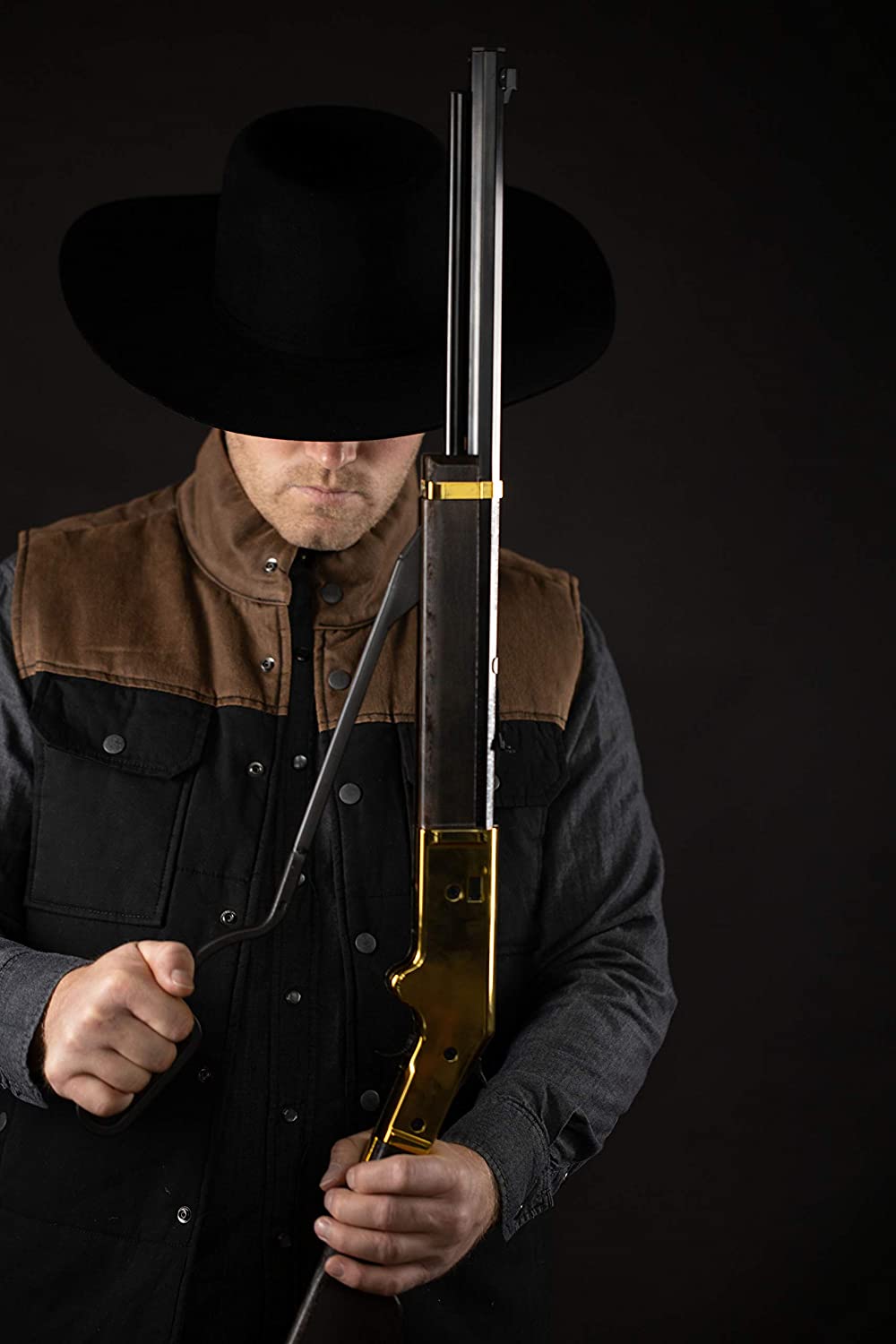 California implements the strictest gun regulations in the country. If you're from this area, here are some things you must keep in mind:
Only licensed vendors are allowed to sell ammo in CA and they are required to strictly maintain records of all transactions.

Background checks are mandated on all ammo purchases.

There are online stores who ship ammo to CA, but they have to ship the items directly to a licensed vendor who conducts the necessary background checking procedures.

Currently, there is a legal tug of war between the federal government and California with regards to the existing background checking required by the state on ammo purchases.

If you are from California, the better and safer route is to buy your ammo locally until the state and the court are able to iron things out.
2. Connecticut requires the following:
a government-issued ID, passport, or driver's license

an ammunition certification, pistol permit, long gun eligibility certificate, or eligibility certificate for pistol.
Only individuals 21 years old and above are allowed to purchase ammunition. One good note, though, is that Connecticut allows online ammo purchases to be shipped directly to the buyer's residence.
3. Illinois only allows individuals 21 years or older to buy ammo online. Anyone who wants to purchase must provide the vendor with a Firearm Owner's Identification card and a government-issued ID.
4. Massachusetts currently follows this process when buying ammo online:
Obtain a firearms license.

Look for a local gun store that will serve as an FFL.

Place your order online.

As your FFL to send their certificate to the online store. This is how the seller knows they can send the ammo legally to an approved recipient.

Present your firearms license to the FFL when claiming your ammo.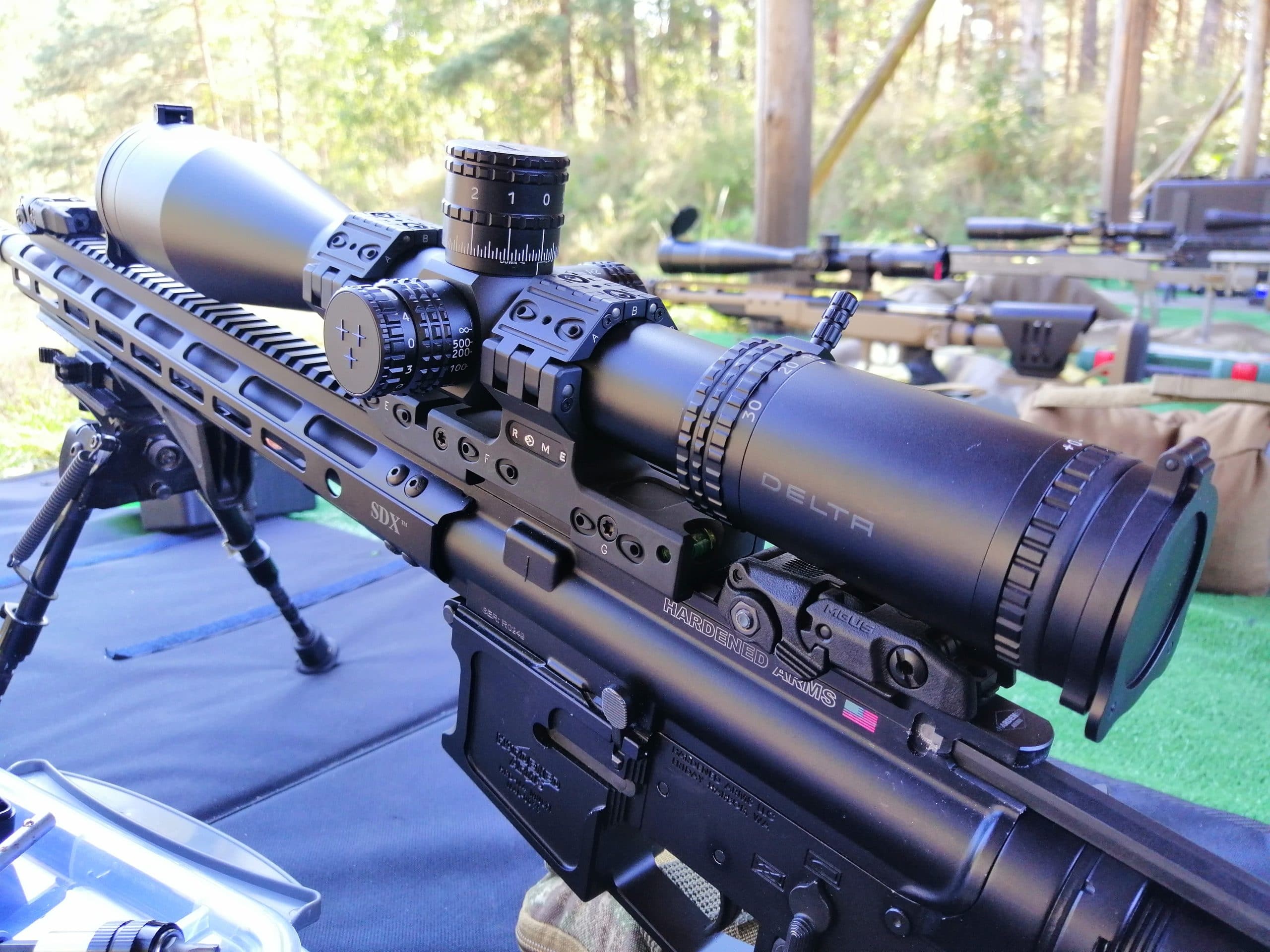 5. New Jersey regulations are complicated. They allow individuals to buy ammo online and have it shipped directly to the buyer's home. It's easy if you're buying any of the following calibers: 5.56, 7.61×51,.223, .308, .270, 7.62×39, .243, 30-06, 30-30, 20 gauge, and 12 gauge.
If you buy something else, you must present any of the following: handgun permit, permit to purchase a handgun, or firearms purchase identification card before an online ammo store ships your orders. Those requirements are also necessary for in-store purchases.
6. New York allows purchase of ammunition locally. But if you prefer to buy online, you must choose a local FFL and have it shipped there. The FFL will then record the transaction and check your pistol permit if you bought a pistol ammo.
As of now, New York does not require background checks for individuals who purchase ammo. Take note, though, that some online ammo stores do not ship to New York.
7. Washington DC limits ammunition purchases to individuals who already own a registered firearm. You are allowed to purchase ammo for the firearms you registered with the government. Lastly, you can only buy ammo in-person from a licensed dealer.
Best places to buy ammo online
So many online ammo websites, right? We did the research for you so if you're planning to order soon, check out this list of recommended online stores:

1. Bulk buying: Palmetto State Armory (PSA)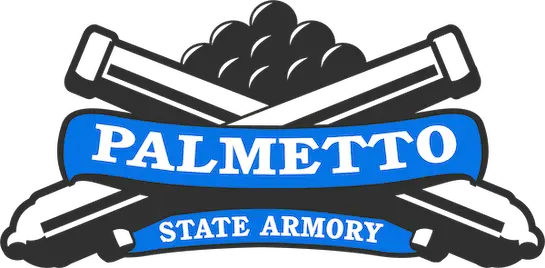 Palmetto State Armory is the go-to store for bulk ammo purchases. They usually offer the best prices for cases of popular calibers like 9mm, .45 ACP, and .223/5.56. PSA also sometimes offers free shipping for cases –  buyers get to save $20 to $30!
About 5 years ago, customers complained of their excruciatingly slow shipping services. But now that their products are selling like hotcakes, they turned things around and greatly improved their shipping services as well.

2. Real-time Inventory and Shipping Estimator: Lucky Gunner

Lucky Gunner wins in selection, real-time inventory, shipping estimator, and fast shipping. Other online stores often don't put much attention on their website tech or shipping departments. Because of this, instances like these happen quite frequently:
Customers place an order, their credit card is charged, but a few days later, they receive an email that the items they ordered are out of stock. Now their options are just to wait for a backorder or a refund which takes more than a week to process.

Customers have to wait for a week or two before their order gets shipped out.

Customers who want to see the shipping costs would need to create a login and enter all their details.
LuckyGunner is doing very well because they were able to solve the problems mentioned above.
They give their customers the option to view their live inventory next to each product, they give a 110% guarantee of shipping the items you ordered right on the next business day, and they make it possible for you to calculate shipping costs without signing up.

3. Specialty tools and parts: Brownell's

Brownells is known for their selection of specialty tools and gun parts.
They also offer competitive prices, great customer service, and reasonable shipping. On top of that, Brownell's give a 100% lifetime warranty on their products which means they stand by the excellent quality of their products.
This store also did a good job in website technology. Customers are able to add items to cart, input their shipping code, and see the shipping costs. This feature makes it easier for customers to compare costs across websites.

Fishermen and hunters love their local Cabela's. And since they were acquired by Bass Pro, their ammo prices have been significantly lowered. Best of all, hunting enthusiasts can find the ammo they need and want in almost every caliber they can think of.
Aside from ammo, Cabela's is also a known branded gear. They sell everything – from rifle bags to optics to jackets – with their brand name on it. And just like their ammo, their branded gear are of top-notch quality at an amazing price.

5. One stop shop: Sportsman's Guide

Sportsman's Guide has almost everything in their inventory – from guns, to ammo, to power tools.
Their standard deals are already good. But if you get a Sportsman's Guide membership for yourself, the deals get exponentially better. Members get 5% off guns and ammo and 10% off gear – these discounts give customers huge savings in a year of shooting. Plus, they also offer ammo back ordering.
Best price comparison tools for guns and ammo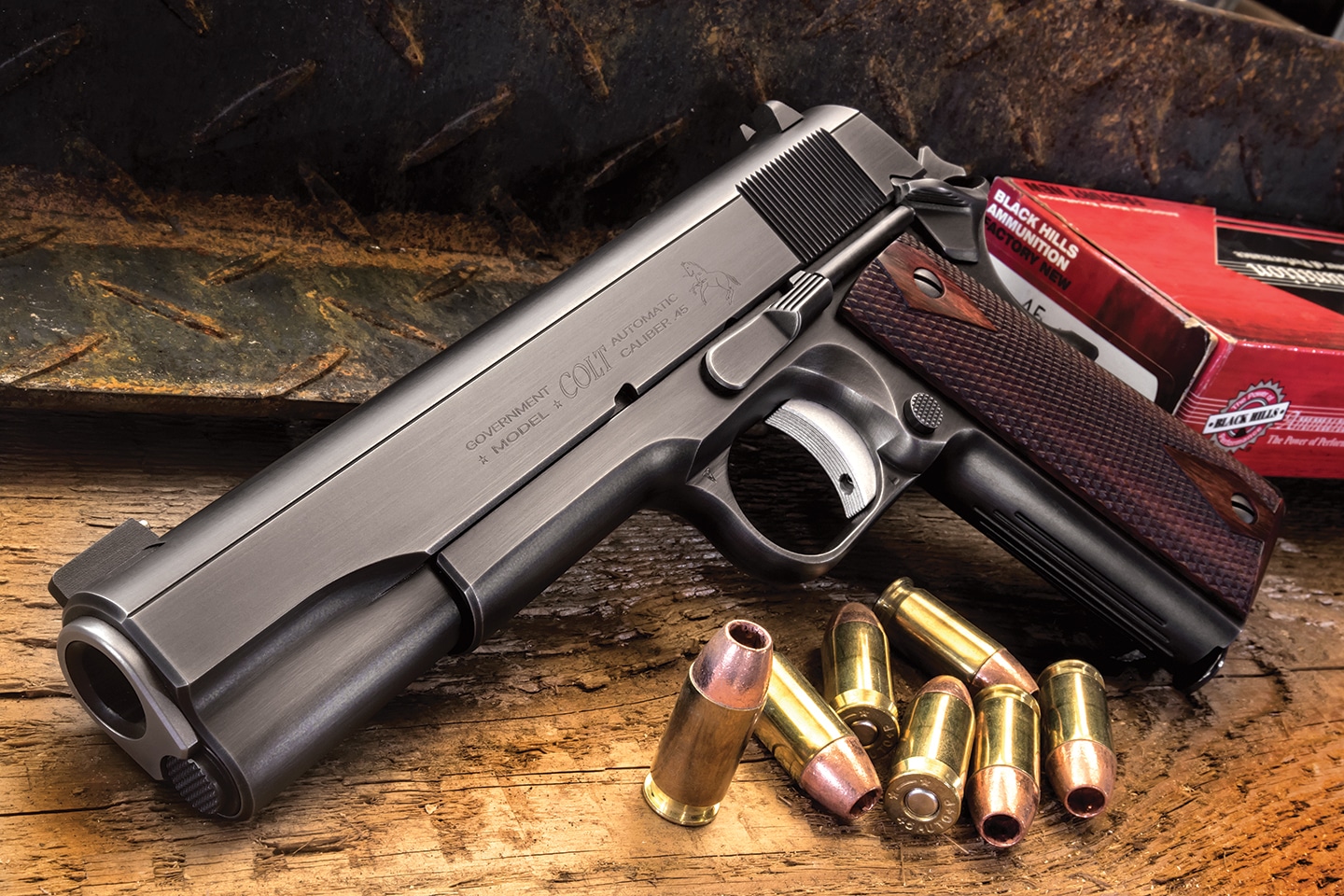 If you are from an area that allows online ammo purchases and you don't mind waiting a few days before you get your orders, buying ammo online is usually the best way to save time and money.
Ammo prices vary from one store to another. Current events can also disrupt the demand-supply curve and result to sudden and unusual shortages and spikes in prices,
During the breakout of COVID-19, for example, buyers found it more difficult than usual to buy common calibers – they're all out of stock. Stores who still had them also offered higher prices than before the crisis began.
Thankfully, you don't have to scour several websites one at a time to look for the store that has the ammo you want at the best price. There are price comparison sites built specifically to automate this process for you. Here are some of them:

AmmoSeek, launched in 2009, is a good price comparison tool for guns and ammo. Ammo vendors can join in the AmmoSeek Certified Retailer program so they can directly send data feed to. Doing so will greatly improve the accuracy and relevance of data to customers.

2. WikiArms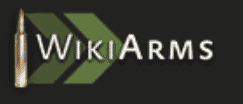 WikiArms is a search engine specifically designed to help customers find the best prices on guns and ammo.
Anyone who wants to use the platform is required to pay a $249.99 monthly subscription fee. A set up fee is also required. WikiArms accepts XML feeds, though this is not necessarily a requirement.

3. AmmoSpy
AmmoSpy is another search engine designed to make it easier and faster for users to find ammo. Created by professional developers, AmmoSpy claims to be the top search engine for ammunition.

4. GunBot

GunBot provides real-time tracking of available accessories for guns and ammo. They are currently in their beta phase but their consistent updates are so far very accurate whenever new products are uploaded.
Gun.Deals is another online search engine built to help users find the best deals on firearms, firearm accessories, and ammo.
To upload a product feed in Gun.Deals, you must sign up and have your account set to a paid merchant status.

Lastly, BulkAmmo is an online search engine built to help users quickly find the look for the stores that offer the best price of bulk ammo purchases.
If you are looking for the best deals on bulk ammo for rifles, shotguns, handguns, and more, BulkAmmo can greatly help you.
Conclusion
Most people do not know that it's legal to buy ammo online.
You just have to know the ammunition laws in your area. Over the years, several online ammo stores have opened to cater to the market's increasing demands.
The rising demand is due to the benefits offered by online purchases such as cost savings, efficiency, bulk discounts, convenience, and great selection. Online ammo stores eliminated the need to scour through local stores to check for stocks and compare prices.
If you're planning to buy ammo soon, check out the top 5 online stores we recommend above based on our research. The list shows the top stores in terms of bulk buying, real time inventory and shipping, specialty tools and parts, hunting ammo, and completeness.
Lastly, using the price comparison tools listed above will also greatly help you narrow your search and directly go to the store that can best address your needs. Buying ammo online has indeed become the more convenient and cost-saving option for enthusiasts.