Night Vision is essential, but the cutting edge generation of night vision can cost as much as a decent vehicle.
The good news is that you can get Generation-1 night vision for a decent price.
Generation-1 night vision has become very economic, and there are even some Toys that utilize night vision technology.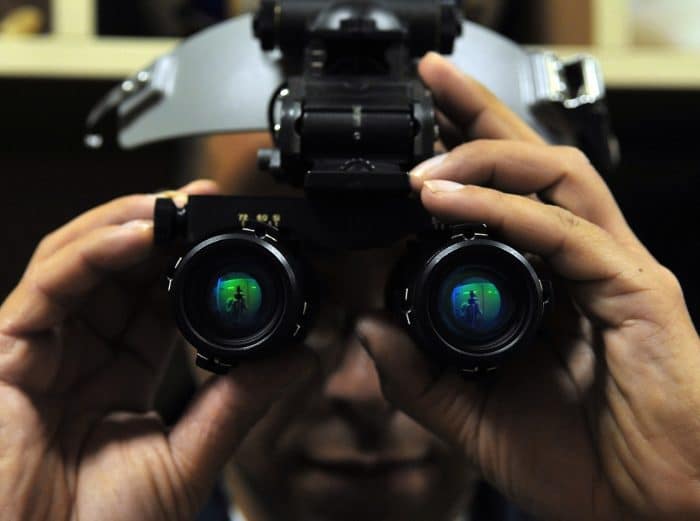 Budget Night Vision Options
Night vision can be very costly, but there are some budget alternative that will still be effective. Based on our research, here are the top 5 budget night vision optics.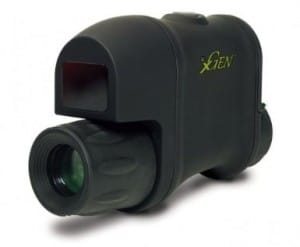 1) Night Owl Optics XGEN 2X Digital Night Vision Monocular
Low-Cost Digital Night Vision
easy to use
lightweight
AA Batteries
2) STARGATE M. 2×35 Night Vision Monocular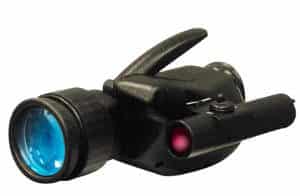 Low-Cost Night Vision
easy to use
lightweight
No Batteries Required! Lever activated piezoelectric charge generator!
Read our Stargate M Night Vision post
3) Bushnell Night Watch 2×24 w/Built in Infrared Monocular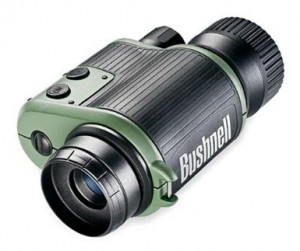 2x magnification, 24-millimeter objective monocular with built-in infrared illuminator
Five to 400-foot viewing range; 105-foot field of view at 1000 yards
Rubber armored body with ergonomic shape
Built-in tripod mount; lanyard and carry case included
AA Batteries
4) Yukon Nvmt 4X50 Night Vision Monocular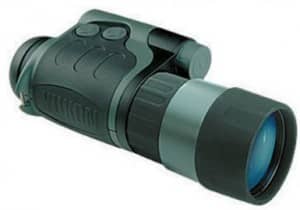 50-millimeter lens capable of providing 4X night vision magnification with only starlight
Fully multi-coated lenses decrease glare and improve light transmission
Comes with protective carrying case, wrist strap, and lens cover travel and prolonged use
CR123A Batteries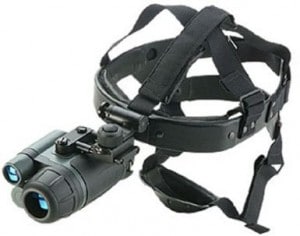 5) Yukon NVMT 1×24 Head Mount Kit
Hands-free operation
Photo/Video equipment adaptable
Integrated (25mW) IR illuminator with focusing beam
CR123A Batterie
I've always had very good luck with Yukon brand, so if I had the extra cash, I'd go with that gear, but any night vision is better than no night vision.
If the SHTF, you will need to see in the dark! This is the time to get some night vision.
We'd all prefer to be using Gen-3 military-grade night vision but most cannot afford it. Many of us can't even afford Gen-2 night vision. Luckily there is some very good consumer-grade, Gen-1 night vision on the market.
One of these really good, consumer-grade, Gen 1 products is the Yukon NV 1×24 Goggles. They sit in that sweet spot, balancing cost and technology.
Yukon NV 1×24 Goggles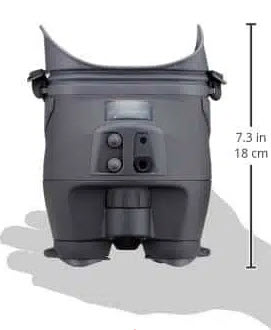 The Yukon NV 1×24 goggles come with headgear, allowing you to operate hands-free, in the darkness.
These goggles are single power (1X), which means that they don't magnify your view. Single power ensures that you won't lose your depth perception. It won't' take much practice, before you'll be able to navigate in total darkness, as easily as you do during the day.
The Yukon NV 1×24 Goggles will allow you to see people moving up on your position, into your perimeter or allow you to move stealthily when and where you need to.
Included Accessories
Headgear

Protective carrying case

Neck strap
Specifications
1X magnification

24-millimeter lens diameter

30-degree field of view

32-36 lp/mm resolution

One yard to infinity focus range

12-millimeter eye relief

+/-4 diopter adjustment

Up to 160-yard detection distance

100-yard infrared illuminator distance

Runs on a 3V (CR123A) battery for up to 30 hours

-22-to-104-degree operating temperature

Measures 3.4 by 2.4 by 5.6 inches (W x H x D)

13.4-ounce weight
Gen-1 night vision technology, while not cutting edge technology, is still valuable. It should enable you to see about 60 yards, in poor ambient light, without using the Pulsed IR illuminator.
When the illuminator is activated, it will light up your surroundings almost like it's broad daylight (ok, green-scale daylight, but you know what I mean).
All IR illuminators throw off some minor visible red light. This light is barely visible to the naked eye and if you are looking directly at the illuminator, you may see a slight red glow.
If someone is using another set of Night Vision goggles, this light will be as bright as a spotlight. Make sure to keep this in mind, and test before you end up in a SHTF situation.
Every version of night vision, get's a bit cheaper as new advances in technology come on the market. You need to keep checking the prices to find that sweet spot, that will give you the features you need at the price you want.
I think for now, the best bang for your buck, in night vision, is the Gen-1 Tech, but your budget may tell you otherwise.
Ensure long-term power for your night vision devices

Most night vision devices do not take AA or AAA batteries. They tend to use the CR123A (123A) batteries. CR123A is usually used in photography gear and tactical flashlights.
If you want to use night vision, you may need to plan ahead and get some rechargeable CR123A batteries with an AC/DC charger for them. 
This will give you the ability to keep a fresh supply of batteries for your night vision and tactical flashlights, and to recharge them from AC outlets, DC outlets, and our solar panels.
Whether you are guarding your property in a bug-in situation or leading your family away from the evildoers ransacking your neighborhood, the ability to leverage night vision to see and move through the night is essential, it could be the advantage that keeps you and your family fed and alive!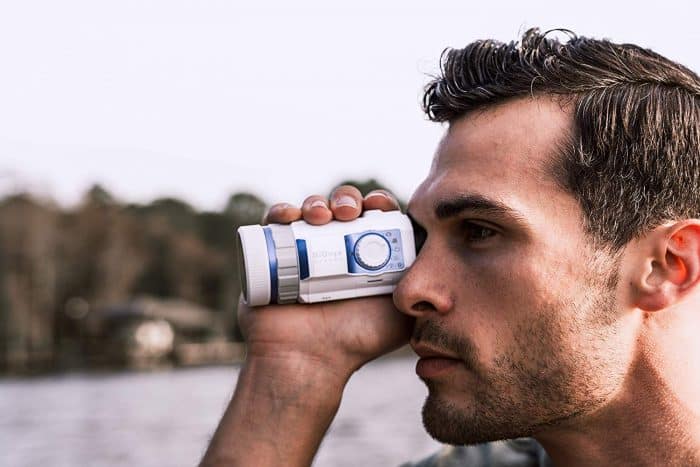 Bonus Section: Night Vision "Toys" That Work for Budget Night Vision
Finding inexpensive Night Vision can be challenging, but through my research I discovered that night vision toys use real night vision technology.
I was amazed that some of the night vision toys leveraged real night vision technology.
We're not talking about a pair of binoculars with a flashlight on them. These "toys" have IR illuminators and work in pitch darkness.
I found 2 of them and tested them out. Both of these listed use some minor magnification, but with practice I was able to walk around with them.
Even without practice you'd be able to scout your yard with them, from a fixed location!
Spy Net Night Vision Infrared Stealth Binoculars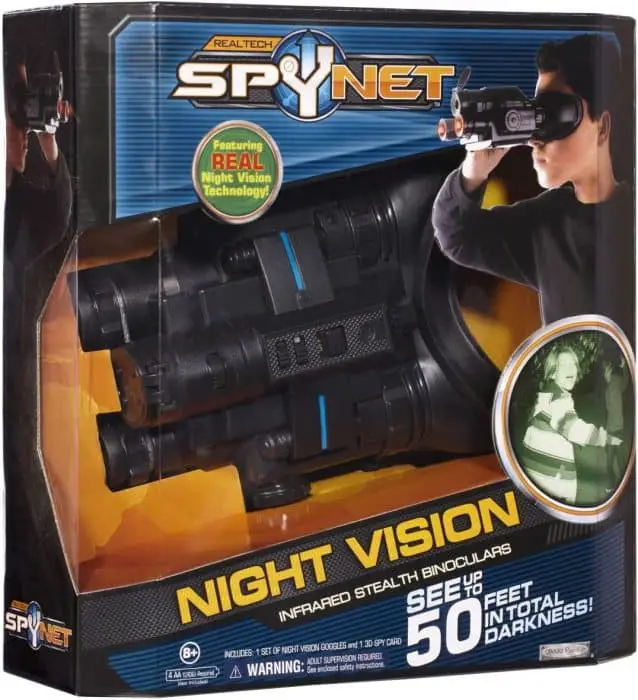 I am aware that the Spy Net Night Vision Infrared Stealth Binoculars are considered a toy so my expectations weren't high. My first impression when I took them out of the box was that they looked surprisingly realistic, keep in mind that they are plastic.
I put these through very same tests that I assume the Military Special Forces use (Take it in the bathroom and turn the lights off).
I could see in the dark. I took them off and could see no light from the IR bulbs (on the "high" setting you can see them faintly).
Once it got dark outside I took them out into the night.

I was able to see 50-75 feet pretty clearly, even farther once I turned it to the high setting).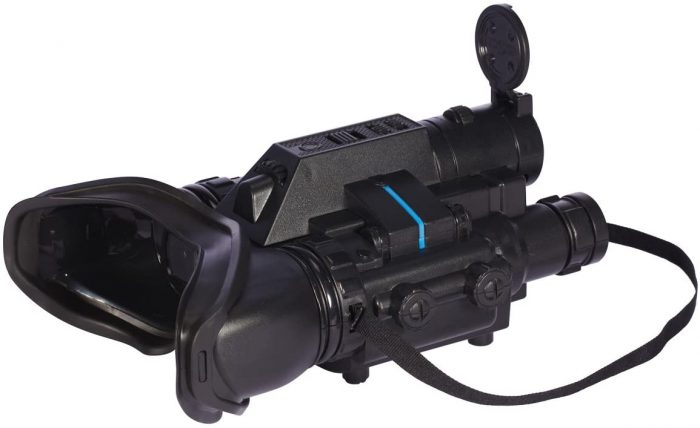 It does play with your perspective and depth perception (some minor magnification and small viewing area) so I'd be very careful about walking in these (practice makes perfect).
If you try to ride a bike, or operate a motor vehicle in these then you will probably die. Do not do that!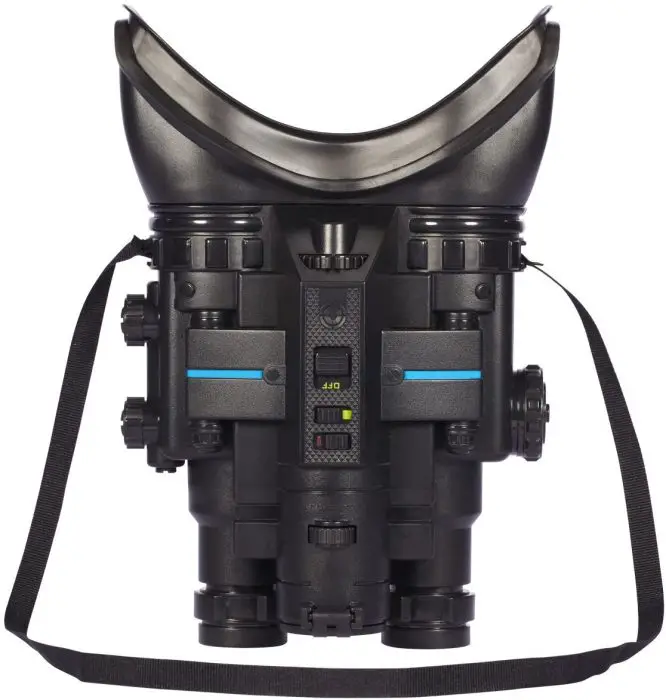 These would be fine for stationary night use (guard duty against woodland animals in your yard) and are better than not having any night vision at all.
I am hoping to make some head gear to hold it on hands-free.
I prefer the Spy Net Night Vision Infrared Stealth Binoculars over the EyeClops 2.0 due to a much clearer image, considerably larger field of view and less magnification. These are also quite a bit cheaper from most stores.
EyeClops Night Vision Infrared Stealth Binoculars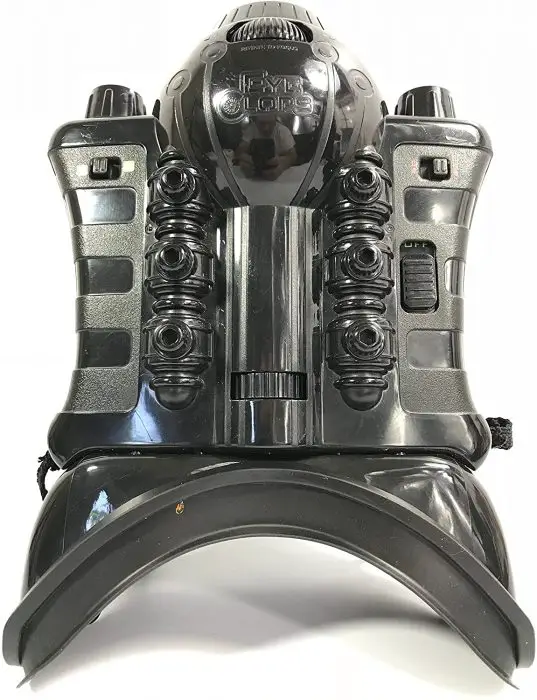 I'd say that the EyeClops Night Vision Infrared Stealth Binoculars are almost exactly the same type Gen-1 of Night Vision Toy as above.
These are pretty good and have a very decent viewing range. On normal power you can't see the IR lights on Hi-power, you see a creepy red ring of lights.
The EyeClops Night Vision Infrared Stealth Binoculars do have a much smaller viewing screen, and the image appears much grainier than the previously mentioned Spy Net Night Vision Infrared Stealth Binoculars.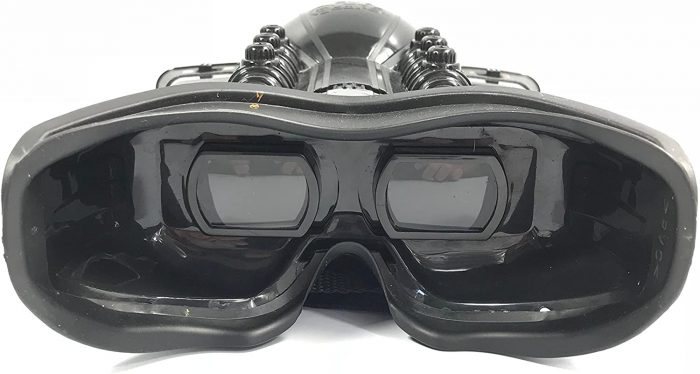 These goggles are better suited for binocular type use, as they have a higher degree of magnification.
I did get these more recently though, so I may have some updates after additional testing.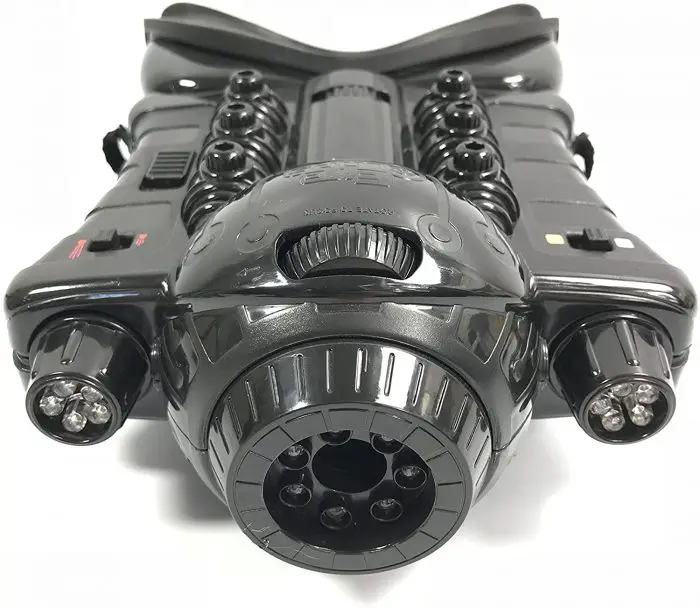 If your budget is highly limited for Night Vision then both of these "toys" are very cool and leverage Gen-1 night vision tech. The clear winner in our books is the Spy Net Night Vision Infrared Stealth Binoculars, but your mileage may vary.
For the person who needs night vision on the cheap either of these would be good. Remember these are toys, but in a pinch would be better than not having night vision.
Remember, even though these utilize Gen-1 night vision technology, they are still sold as toys.
Keep this in mind. If you find yourself trying to use them in a situation that involves life or death, well that's your call!