The market is flooded with a wide variety of high-quality handheld ham radios which have great features and functions, with some sophisticated electronics all packed into a tiny package.
These radios have advanced features and latest technology and it is a real challenge to find which one is the best. If you look carefully you will the best radio in every category.
So go ahead and read this article and we are sure that you will find the right handheld ham radio.
| Baofeng BF-F8HP | Tri Band Yaesu VX-6R | TYT MD-380 |
| --- | --- | --- |
| Best Value For Money | Waterproof and Rugged | Best Sound Quality |
| | | |
| | | |
10 Best Handheld Ham Radios Selected for You
With so many choices available within each price range and features, buying the right radio is difficult. Your time is valuable, so to make your choice easy, we have selected the best available handheld ham radios in various categories and you can easily pick the right one for you.
1. Baofeng BF-F8HP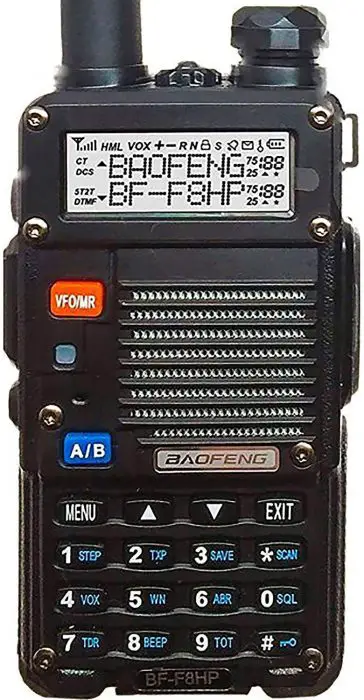 This model specifically designed for the beginner, everything from the easy to read manual to customer service and warranty.
This is a much better product than the previous models of BaoFeng with more output power and longer battery life. It is also backward compatible with the older models including all the accessories.  
If this is the first time you are buying a handheld ham radio than this model is for you. You can always upgrade to the fancier models once you get the hang of it.
It is based on a new generation chipset. It is a dual-band two-way radio that has a lot of better transmitting power. You can transmit at three power levels: 1, 4, 8 watts.  
It has a large 2000mAh battery. It also has an excellent antenna that ensures a good range and clear reception.
The BoaFeng BF-F8HP operates on UHF and VHF frequencies. You can select between broad and narrowband and multiple power settings to choose from you have quite a capability.in your hand.
A unique feature of this radio is that you can listen to  FM stations while you can do system monitoring in the background. This means that you will miss a call.
 You can also customize your operations on 128 memory channels. You can set names, frequency, and signal scope using a PC which is quite s easy and convenient. The radio is rugged but still quite affordable. This is our top pick and we are sure that you will love it.
Pros:
It is quite affordable, one of the best value for money

It has very good sound quality

Both transmission power and reception quality are high

Battery life is very good – 20 hours of battery life @ max output

There is a flashlight on the unit, which might come in handy

It is easy to use even for a beginner

The chipset is of the latest design

The antenna is quite good.

You can customize the unit to your preferences

Above all, it has a very low price
Cons:  
You will need a USB cable that is not supplied with the unit

Reports of no significant increase in signal at higher power settings

Build quality is sometimes not up to the marks

Some units may have a defective charging cable or power supply

Rather small openings for accessory connections
2. YAESU FT-60R
The Yaesu FT-60R is the model that we would recommend you to take on on a cross country trip.
While most portable ham radios have a plastic body, this one has a strong aluminum case, which is weatherproof even in the rain. You can use the radio without worrying about spilling anything on it.
The FT-60R is quite a popular model among campers and people who like outdoor activities.  It has has a wide RX range, which is one of its strong features.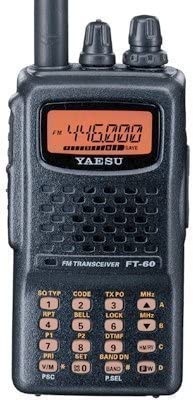 The frequency range is from 108 MHz to 999.99 MHz.  you can listen in on AM in the 125-127 MHz range which is police band and used in aircraft communications.
It has a battery clip, volume control with analog potentiometers, a squelch dial, and individual up and down buttons on the keypad. It will warn you by beeping when its batteries get low.
It has an amber backlight screen that can be set to three different modes; Key, Toggle, and 5Sec. It has 1,000 memory channels and 10 memory banks. You can assign as many channels to any individual bank as you prefer.
It gives you access to  NOAA weather alerts, and it has Emergency Automatic Identification (EAI) code which automatically sends out a predefined signal along with your call sign and engages your microphone in case of any emergencies.
Pros:
It has a solid construction. The aluminum case will not break if you drop it

It is easy for beginners and you can easily figure it out quite quickly

Long battery life. It will last for many days after being fully charged

It is water-resistant. Liquid spills will not damage it.

It has 5 watts of power – sufficient for most needs

Security via a password is provided

Useful emergency transmission via EAI
Cons:  
The antenna provided with the unit is not very powerful

The volume knob is difficult to use
3. Whistler WS1040

The WS1040 is a very good scanning radio. This radio 1800 memory locations that you can monitor with ease.
The WS1040 has a set of two separate battery holders for rechargeable Ni-Cad or Li-Ion batteries. A USB cable is also supplied with the unit which can be used to connect with the computer to program the unit.
It has the speaker at the base of the front panel just below the keypad.
The top of the radio has a pair of rotary controls, for volume, and the outer for squelch.  It has a very user-friendly front panel layout. You will find the headphone jack and antenna jack on the top of the radio. The WS1040 has a standard BNC connector with a rubber antenna.
There is a power jack on the side of the radio where you can connect the included AC power supply to power the radio or charge the batteries. On the other side of the radio, there is a jack for the USB computer cable.
A USB cable, user's manual, antenna, a disk with some demo applications, and both battery holders are provided with the unit. The WS1040 also comes with a listing of the preloaded files in the V-Scanner memories.
Pros:
Offers lots of memory space for storage

It has excellent audio quality

It provides access to Skywarn Storm Spotter
Cons:  
Although this model has many impressive features, it may be difficult to use by a beginner
4. Kenwood TH-D74A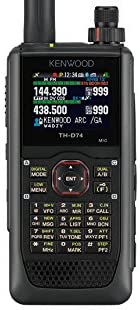 Kenwood TH-d74A is a high-quality high-end model with several impressive features.
It is strongly built rugged and is waterproof and dustproof to IP54/55 standards. It meets US military specification MIL-STD810 for vibration, shock, humidity, and rain.
You can operate this radio at four different output settings: 0.05W, 0.5W, 2W, and 5W. The battery has a large capacity that can last between 6 and 15 hours, depending on the power output setting.
It has a bight TFT color trans-reflective display that is easy to read at nighttime or in bright daylight.
The Kenwood TH-D74A is a triband unit operating offering three frequencies: 144, 220, and 440 MHz. It has a built-in GPS, Bluetooth, and is compatible with the APRS communication protocol as well as the D-star radio communication network. 
You also get the Sky Command System II system that gives you access to designated HF radios from any remote location.
The Kenwood TH-D74A provides both voice and data modes and covers local and international bands using both simplex and diverse operation, single repeater relay inter-repeater gateway communications.
This compact radio can help provide your real-time location by having its GPS connected to an automatic clock system. It also gives you a strong and long battery life provided that the GPS feature is turned off.
If you are seeking a great unit for trekking and exploring, this is the one to take with you. It will not fail you, so long as you respect it and keep it powered up. A ham radio fanatic will surely want this radio.
Pros:
It includes full support for APRS, which means that you can send and receive real-time local data like GPS coordinates, texts, and more.

It has IF Filtering which will improve the reception for SSB/CW/AM.

D-STAR compatibility which allows global communications possible.

This radio meets IEC 529 IP-54/ 55 standards for weatherproofing.

DSP voice processing

Information on weather stations

GPS logger mode, voice recording

Long battery life
Cons:  
The manual for this radio is not very good. As it does not provide the information you need to get started with APRS or D-STAR.

It is expensive as compared to other radios
5. TYT MD-380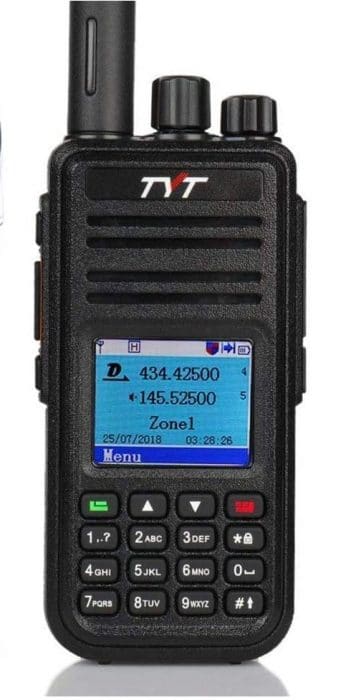 This model is the choice of those hams who a well built and reliable DMR /Moto radio without spending a lot of money.
It has several features and crisp and clear audio quality. It is an easy-to-use radio that is also easy to program by connecting to a computer; via a cable so that you can easily customize it to fit your particular needs.
The TYT MD-380 Ham radio uses the time-division multi-access method so that the same channel is shared by many users at the same time. This is achieved by dividing the signal into multiple time slots. It provides the frequency range from 400 to 480 MHz; and 10000 channels.
It has an excellent antenna for very efficient transmission. It has a tri-colored LED. It also sports backlit DTMF keys.
The Tytera MD-380 comes with a 7.4V 2000 mAh Li-ion battery and 2 SMA type antennas,  2000 mAh battery, charger, belt clip, and antenna.
There is also a software package and programming cable to connect the unit to a computer.
This is a great starter unit, and if you are a new ham enthusiast or know someone that wants a starter unit, this would be a safe bet.
Pros:
Excellent sound quality.

The full-color LCD is quite popular with radio enthusiasts.

Easy to switch between digital and analog modes

Good and easy to use the menu

Water-resistant and good to take to camping

When in digital mode, you can communicate by text messages

It comes with several accessories: a battery, a belt clip, a desktop charger, a programming cable, and two different antennas.
Cons:  
The software to program the unit needs a Windows PC
6. Yaesu Original FT-2DR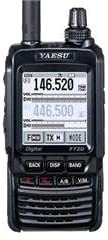 This model Yaesu FT2DR radio is a compact unit with a 1.7" high-resolution screen with a backlit display. It provides 66 channels, has an excellent audio quality, and a built-in GPS.
The FT2DR gives you 1200 bps / 9600 bps APRS® function, as well as multiple dual watch and dual monitor matrix, features. This is water-resistant to meet IPX5 standard. It has standard logging and recording features. The unit has a microSD card slot and a long life 2200mAh Li-Ion battery.
It has dual monitors both analog and C4FM.  Because of its 700 mW audio, you can even use this unit in a noisy environment.
The Yaesu FT2DR covers for band range 500 kHz to 999.990 MHz. Ut can also receive  SW, FM/AM broadcasts, and analog TV stations. You can also receive aircraft and public service audio channels. However, you cannot receive cell phone signals.
This is a great unit to own and be proud of. It has proven to be an all-round performer.
Pros:
It has a smart navigation system

It very easy to program from the keypad

It has very good sensitivity on 2 meters and 440 Mhz bands

Built-in GPS.

Wideband of frequencies available
Cons:  
Its audio is sometimes distorted

The touch screen sometimes does not respond to button presses

Battery life is not very good as compared to other similar models
7. The Yaesu FT2DR

The AnyTone AT-D868 UV GPS Version II is a great unit with a  GPS that is very useful for hikers, bikers, and trekkers. If you want to know your position at any time you should this radio with you.
This model is rugged and has multiple features that are desired by ham enthusiasts. It is easy to use and makes communicating with other hams a breeze.
This is a dual-band radio and it works well to meet with the DMR Tier I and Tier II requirements. You will experience excellent performance both in analog and digital modes of operation on VHF and UHF frequencies, which gives you a wide range of options.
It offers you an amazing  4,000 channels, 10,000 digital talk groups, ad 150,000 contacts; these numbers are not seen on any similar radio on the market. It has a bright color display, to help to navigate through its menus and operating modes.
You can transmit at up to 7 watts of power, which is quite good for a handheld unit. It is backed by a large 31000mAh rechargeable lithium-ion battery. This model compatible with CHIRP and RT software.
The AnyTone AT-8686 UV GPS Version II is a high-end and high quality, rugged, and powerful handheld ham radio with reliable GPS. It's easy to use and offers great voice quality too.
Pros:
It's a dual-band, DMR/Analog radio

It offers 4,000 channels, 10,000 digital talk groups, and 150,000 contacts

It offers a large color display for easy visibility
Cons:  
A few people complained of having problems with their unit after a few months of use.
8. Yaesu Tri-Band VX-6R

This Yaesu VX-6R is really waterproof. They claim it can be submerged in 3 feet of water for ½ an hour.
It is a triple band operating on 2M, 220 & 440 MHz.  
It can even get the cellular signal from 504 kHz to 998.99 MHz. It can transmit at 5 Watts on the 144 and 430 MHz bands and 1.5 W on the 222 MHz band. You can have 900 channels and 24 memory banks for your convenience.
The Yaesu VX-6R has a 1500 mAh Lithium-Ion battery pack.
It has many useful features such as Emergency Automatic ID (EAI) system. This can come in useful in an emergency as you can set it up to automatically transmit your call sign and turn on the microphone so that you can contact in case you are disabled.
It has also Enhanced Paging and Code Squelch (EPCS) system that lets you send and receive calls from a specific station that you pre-set.
It also has a one-touch memory recall button with 10 memory slots.
The unit is quite compact, but even with its small size, it is packed with features such as large volume and squelch knobs for ease of operation.
This unit is a must by for a serious ham radio operator. However, it is not for beginners but more experienced operators.
Pros:
Waterproof

It is a high-quality wide band receiver

The battery performance is quite good

It is quite easy to program
Cons:  
The speaker does not have sufficient volume

The keypad is a rather small
9. BaoFeng UV-5R Dual Band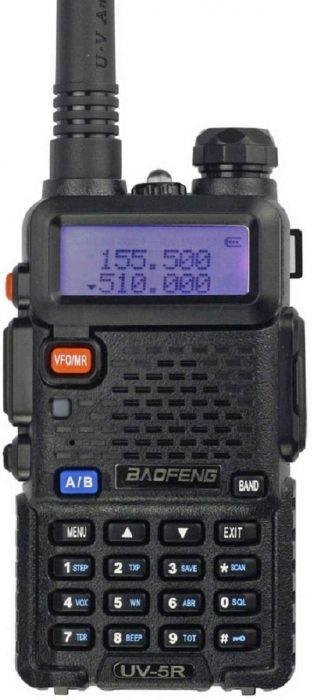 This is also an inexpensive but powerful model from BaoFeng. This model is excellent for the beginners in the ham radio world and who want to buy their first handheld ham radio.
It covers a lot of frequencies and channels. It is a dual-band radio that covers VHF 136-174 MHz in transmission mode and the UHF 400-520 MHz in both transmission and receiver mode. You can monitor two channels at the same time.
The best thing about it is its metallic casing which does not allow it to break easily even when you drop it to the floor.
It also has an auto-band detection feature to scan and connect with available band frequencies.
The display is easy to read with its two-color scheme even in dim light.
The thing for the beginners is that it comes with a detailed and good quality manual. So you can learn all its functions and features easily.
It is not only reliable but very economical to buy. It offers good reception makes it quite popular even though it has very limited functions and features.
However its easy operation and good audio quality make it a winner. If you want to buy a good quality handheld radio at an affordable price, look no further, this model is for you.
Pros:
Durable metallic casing

Affordable price

Very good manual

Easy to operate
Cons:  
Slow Scanning Speed

Not many compatible accessories are available
10. Baofeng UV82C
This model from Baofeng is the best economical ham radio on the market. It has a frequency range of 65-108mhz.
It features two power settings of 4 watts and 1 watt.
You can monitor two channels at the same time. You can listen to FM radio broadcasts and you can transmit on both the narrowband of 12.5 kHz and wideband of about 25 kHz.
It has 128 programmable memory channels that you can choose. You can customize with channel names on this unit.
It has a very good rechargeable Lithium-Ion battery of  1800mAh power capacity which will run for about 12 hours. You can also run on power save mode to conserve battery power. It has a removable antenna, which is a useful feature.
The BAOFENG  UV82Ch is one of the lowest-priced good quality ham radio available on the market.
Pros:
Good rechargeable battery

It has an FM radio

It has a good power-saving feature.

Overall an economical good quality ham radio.
Cons:  
It has too many alarms which are not necessary

Programming this unit is not very easy
Buyer's Guide
If you are interested in Ham radios, there are some important things you need to know about them. Here, we will discuss some factors to consider before buying a handheld ham radio.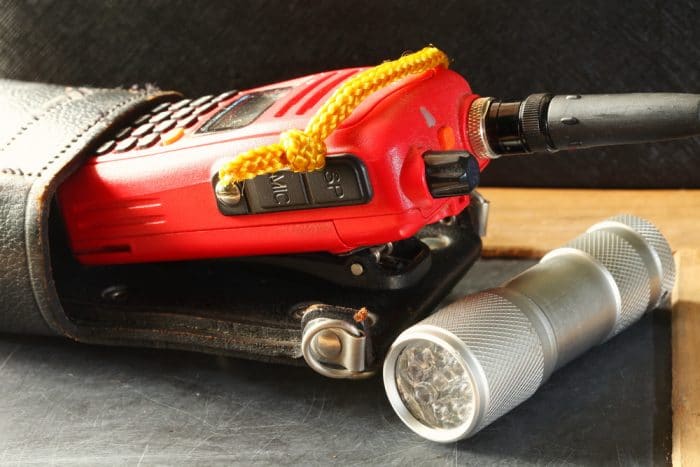 Frequency Coverage
Different radios have different receive and transmission frequencies, choose the radio that has the most appropriate frequency depending on what bandwidth you are allowed to operate.
For beginners, it is important to look out for radios that access VHF and UHF bands as they require low power as compared to HF bands.
Antennas
Most handheld ham radios come with antennas.  If you are looking for a model with an antenna, ensure that the antenna is of the right quality. If the quality is not good enough, you should buy a separate antenna to boost reception and transmission.
Power
It is the energy consumed while the radio is transmitting.
Most handheld ham radios are limited to about 5 watts of power, some have higher powered options. Although 5 watts is enough generally, it is always better to purchase radios that feature high and low power options.
Programmability
This means to manually program the radio using a keypad or a computer. The ability to program the ham radio as you wish is also a very desirable quality.
Most radios use buttons to program it while newer models can be programmed by using a computer.
Memory Slots
The number of memory slots you will need will depend on what you want to use the radio for.
If you are using it for local communication or emergencies, a dozen memory slots will be okay. If you need it for national and international communication, weather, and other high-profile application, 100 – 200 memory slots will be needed.
Backlit Display
This is another desirable feature you must consider as it can become incredibly helpful when users find themselves in some sort of emergencies. Even though backlit display and illuminated keypad are very useful, make sure they can be switched off when it is not needed to conserve battery.
User Manual
A new ham radio user will require an immediate understanding of the radio.
This is done through the user manual which should be already supplied along with the radio. You could download the online user manual to check if the manual has good quality.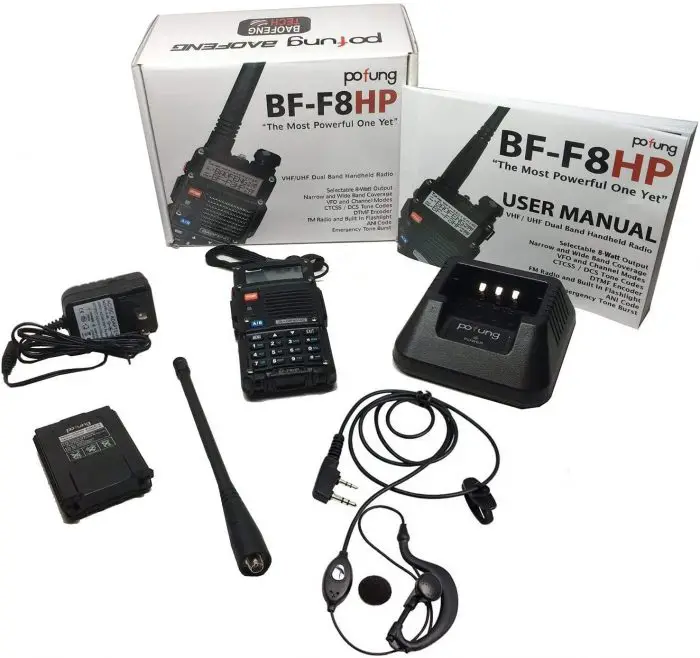 Multiple Bands
A radio capable of dual or even tri bands is preferred by amateur radio users because it allows for long frequency range communications.
Scan functions
Check if the radio has scanning capability.
Scanners are programmable by the user for the particular frequencies or "channels" you may wish to hear and most even "scan" a band or bank of frequencies for active channels and add them to the memory.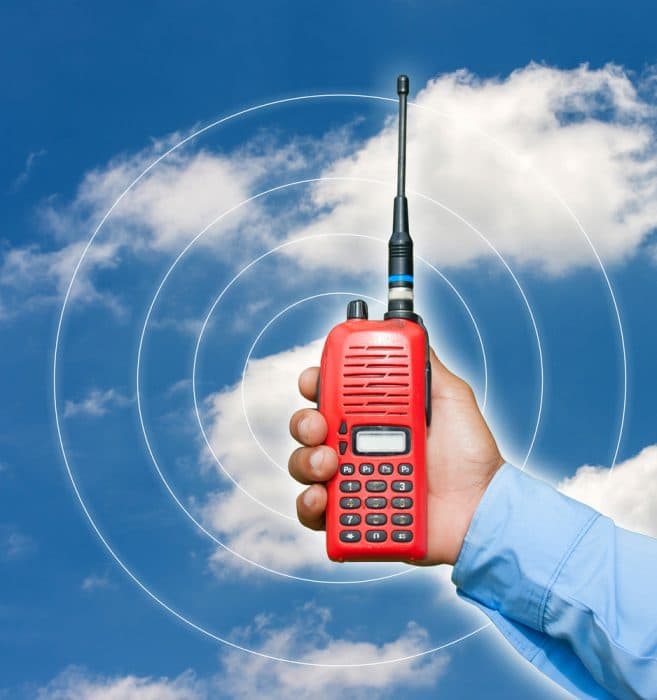 FAQ's
What Is ham radio good for?
Ham radio is good for communicating in your local community, across the world, and even outer space without the need for your phone, internet, or the electric grid.
It is because of these reasons that ham radio is quite popular among survivalists, emergency responders, and people who like to play around with electronics and radios.
How much does it cost to get a ham radio?
Cost to purchase the ham radio depending on budget and some reasonable models are quite low- just click above on a low-cost model to see the price.
Where to buy a ham radio?
Click on one of the links on the radio you like and it will take you to Amazon site from where you can purchase the radio.
What is a handheld ham radio range?
Handheld ham radios are similar to mobile towers and work usually when they receive network signals. The handheld units transmit to 1 to 2 miles. 
Is it possible to own a ham radio without a license?
Yes, you can own a ham radio without a license but with restricted uses. Without a license, you can just listen to local radio, FM, and other updates such as weather broadcast.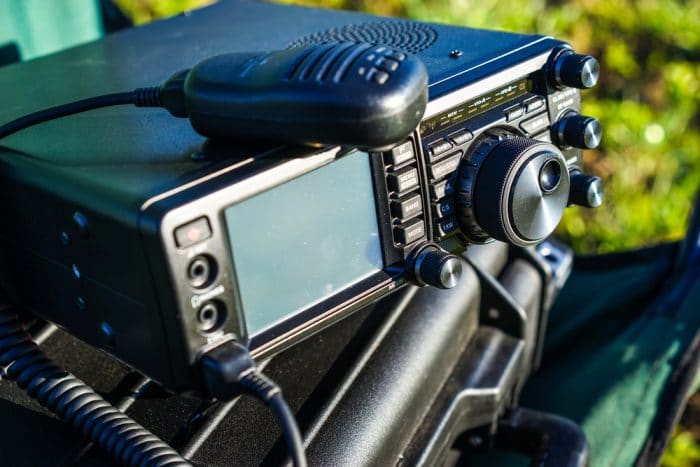 Can ham radio pick up cell phones?
No, cell phones use very different frequencies and modes than Ham Radio. …
Like listening to the police on their frequency and the police then listening to the Ham on their frequency, this is illegal except when the FCC provides special permission for such activity.
Communication can only be done if there is an emergency.
What is the Difference Between CB Radio and Ham Radio?
You don't need a license to operate a CB radio, but you do need one for Ham Radio. The law also regulates what sort of power can go into a CB Radio vs. a Ham Radio.
Conclusion
The use of ham radio in emergency situations is very well known to survivalists.
Communication of information can be the key to survival, and ham handheld radios have the ability to provide this capability to its users.
Although indispensable in an emergency, it is a fun device for a hobbyist. Whatever is your need for the radio, you should try to buy the one that is most suitable for you.
We have reviewed ten of the very best of these radios and provided links for you to get them. Choose carefully between the available options and shop confidently.