I decided to find the best slingshot available. Someone, who was good with a slingshot, could put lots of meat on the table.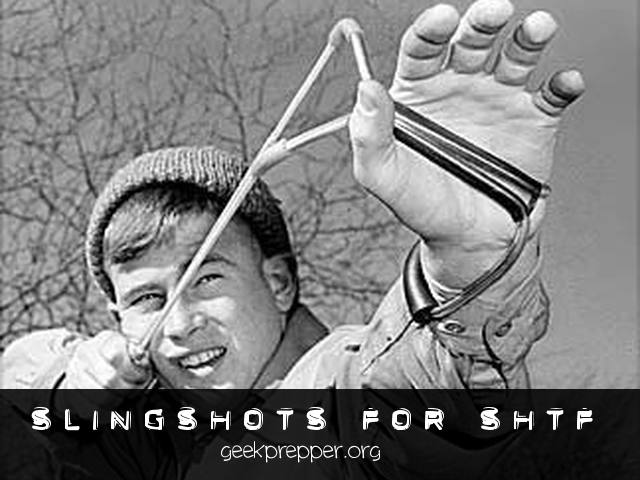 Slingshots for SHTF
Slingshots should be considered one of the perfect hunting tools. You can find ammunition laying on the ground. They are also small and light enough that you can always have one with you, allowing you to take advantage of unforeseen opportune game and hunting.
After many hours of research, I found, what could be, a perfect slingshot, manufactured by Trumark.
Trumarks are made in the USA! They've been producing slingshots since 1952 (over 70 years). Their simple, yet innovative, one-piece design is functional elegance at it's best. A single piece of aircraft aluminum gracefully formed into a slingshot.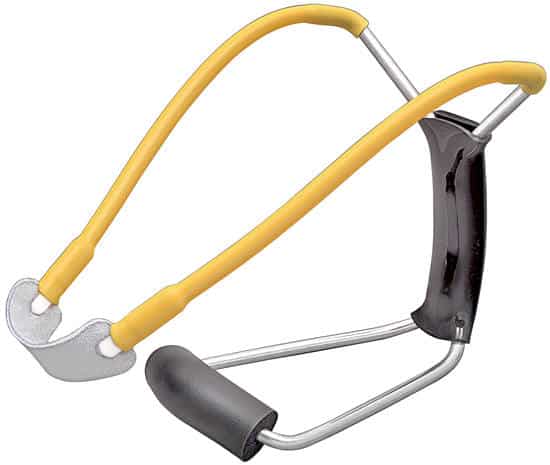 This model doesn't fold up for compact storage, but the rugged design is much more important. If you've ever had a folding slingshot then you've probably had the wrist braces fail, or break. The 1-piece design should prevent that.
This slingshot could you a lifetime, especially if you planned ahead and stored away some spare replacement bands. You could even take it to the next level and add some more power by upgrading to the heavy pull upgrade bands!
If you do require a folding slingshot, or a slingshot with more features, Trumark has a full line of slingshots and accessories!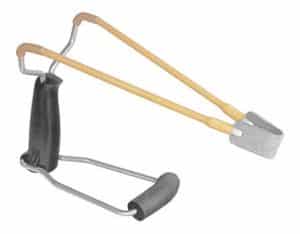 The Trumark Slingshot could be a perfect hunting tool and the price is good enough that you can buy a couple extras and give them as gifts to your family and friends!