I used to be a flashlight guy, then I was a headlamp guy, but there's another class of lights that need to be added to your bag of tricks, Magnet and Clip lights!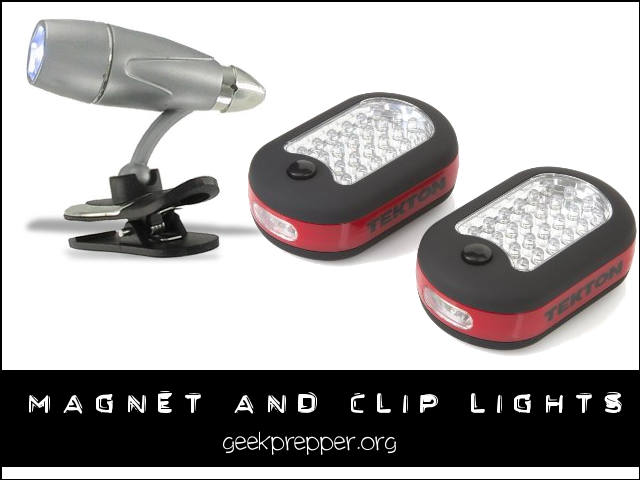 Magnet and Clip Lights
It was a cold, stormy, winter's night. There I was, standing at the gas stove, frying up some eggs for the next morning's breakfast, when the power went out. Luckily, I have a gas stove, so the cooking itself wasn't in immediate danger.
I have a bunch of jar candles just for this type of situation, but no matter how I positioned the candle's I could not see into the pan!
Ok, now this was turning into an egg cooking emergency. I can't cook or flip, what I can't see.
Then I remembered I had this odd little clip light sitting on shelf out in my garage. I sprang into action, hurling across the kitchen and out into the garage, nimbly snatching the odd, little clip light from its lonely spot on the shelf then tearing back into the kitchen to my eggs.
I clipped the clip light to the range hood above my stove and low and behold, I had eggs I could see, and light. Eggs saved, crisis averted.
That situation made me very light aware, that the darkness can make the simplest tasks impossible.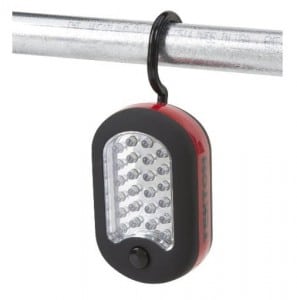 Now whenever I see a cool light, that offers multiple mounting or hanging options, I tend to pick one up, for testing.
I was in the check out line at our hardware store when I spied these very cool , magnetic LED lanterns. Flashlight on one end, an array of lights on the front AND a folding hook on the back! What? This was amazing. I grabbed 2 of them for around $9.99 each!
In an emergency, any metal surface, like the refrigerator can instantly have a light plopped right on it.
The hook adds another layer of usefulness. You can hang these lights in tents. I even hang them from my ridge line, above my camping hammock!
I've even hung them from a branch, while I was, ahem, doing my business in the middle of the night.
Magnet and Clip Lights offer versatile hanging and mounting options. These can be a game changer and bring a level of convenience to a tough situation!