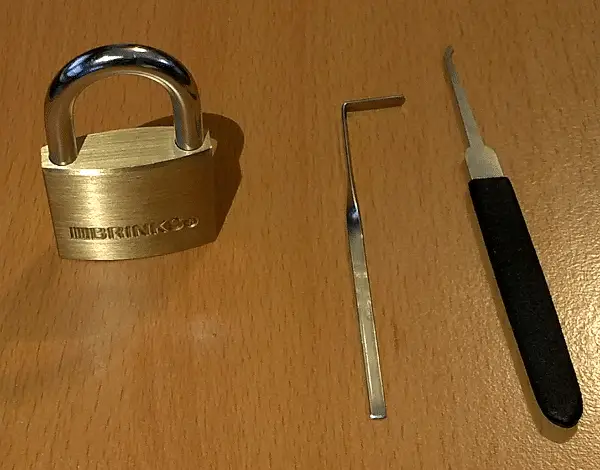 Lock picking a Brinks 40mm padlock. This is from a 4 pack of padlocks that are keyed alike.


 Lock picking a Brinks 40mm
I picked this Brinks padlock using the Southord 14 piece Lock Pick Set.
I keep going back and forth about pin 1, I think it could be a security pin, as sometimes when I pick it slowly I get some counter rotation.
Lock Pick Sets:
Keep in mind that lock picking is not illegal. It is used in law enforcement, by locksmiths, security professionals and by magicians. Never open a lock that you don't own or have permission to open. We do not condone illegal activities.