What do you buy your perfect Wife and Mother in your life for Mother's Day? Even if your wife or mother isn't a prepper, she will appreciate the fact that you want her to be safe! We've put together some holiday gift Ideas to help you out.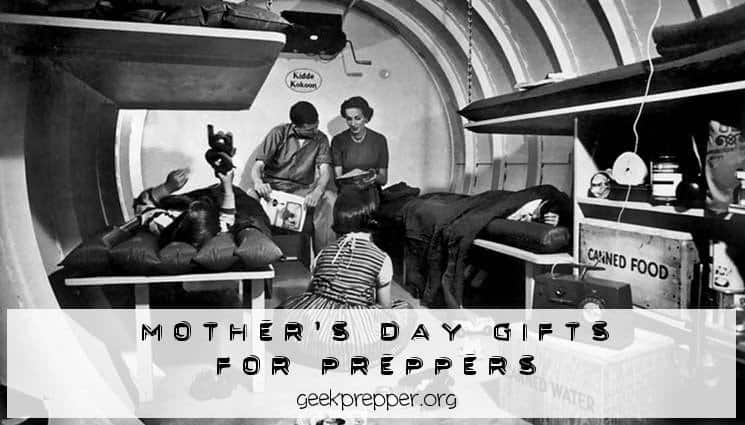 Mother's Day Gift Ideas for Preppers 2014
When I buy items like these for my Wife, Mother and Mother-in-Law, I always print out a copy of my blog posts, where I discuss them, and package them up with the item. That way they instantly see how this item can benefit them. I've listed the posts where applicable.
We'll add to this list right up until Mother's day, so be sure to check back!
Price Ranges:
| | |
| --- | --- |
| | This is a rugged knife, designed for the challenges of outdoor activities. If I'm camping or hiking, this is the knife I have with me!POST: https://www.geek-prepper.com/becker-bk2-companion-survival-knife/ |
| | This is a slick, yet very slim knife. It will fit in most pockets or purses and won't add a bunch of extra weight. It has a 3″ blade so it is most likely legal in most states. Please check to verify before you carry it. |
| | The Kelly Kettle is a hollow wall volcano stove. Which means that all the water is inside the walls of the stove itself. It's very efficient because all the heat goes up through the chimney and heats your water, very very quickly. If you're looking to purify some water by boiling, this model can do 17 oz at a time, very quickly. There are larger models available.POST: https://www.geek-prepper.com/camp-cooking-with-the-kelly-kettle/ |
Still no luck? For the Mother who has everything, you can check to see if they need something from our Overlooked Bug Out Bag essentials post.
If you still haven't found that perfect gift your favorite prepper (or outdoors loving friend), I recommend checking out the Geek Prepper Bazaar or Amazon Listmania, where you can discover what other's have found in these niches!
Mother's Day shopping can be fun and educational, read learn and shop. Happy Mother's Day, Friends!