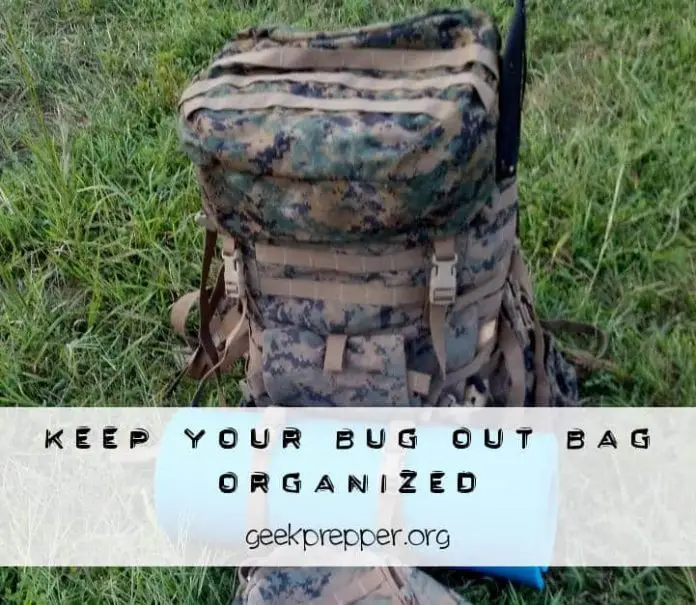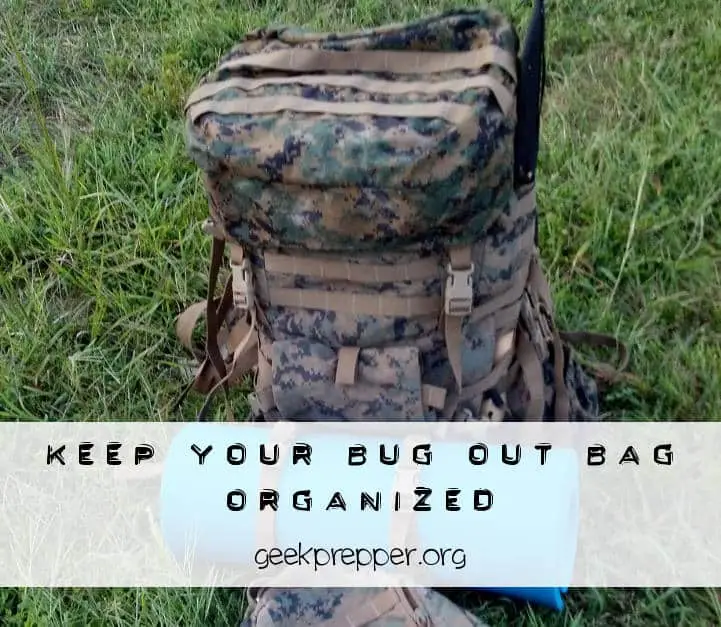 I recently upgraded by Bug Out Bag to an ILBE military surplus bag. The good news is that it holds everything I need. The bad new is I now need to have a system to keep it neat and ready. It's very important to Keep your Bug Out Bag Organized!
Keep your Bug Out Bag Organized
A large backpack, like the ILBE rucksack, can give you thousands of cubic inches of carry space, but if you don't organize and pack it well, you'll may have to empty the entire bag just to find the one item you need.
Here is a combination of methods that will help keep your gear organized.
Group Items into "kits"
Separate your backpack contents into logical groups and keep each group in a dry sack, inside the of the backpack.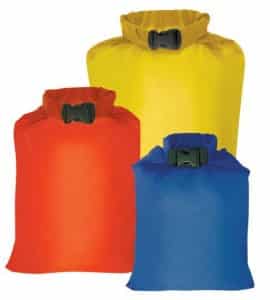 This will keep your items dry and keep them organized. You'll be able to identify the contents of each dry sack by color, or if they are all the same color. You can label them with some type of permanent maker (or other method).
Now your gear is in 5-7 smaller kits. Each kit is in a separate dry bag, protected from water.
Backpack Load Out
Load out your backpack (bug out bag) from top to bottom:
Tent poles and really big maps can be inserted down the side of the gear inside the pack. Foam sleeping pad can be secured outside the pack, since they are typically water proof material.
Your knife and radio should already on your belt. Keep your cold steel shovel, machete, and tomahawk (or camp axe) are strapped to the outside of the pack.
It essential to Keep your Bug Out Bag Organized! If you keep items sorted into quickly identifiable kits and sorted into dry sacks, you can quickly find the items you need, when you need them, keep items dry and will allow you to load and unload your gear fast.